Wedding is a beautiful and exciting event that is one of the most significant moments in our life. It is a day when everybody feels happy and inspired. The bride and the groom become the main heroes of their own story; each and every guest wants to support the loving couple. This is the reason why it is so important to hold a wedding photo session in Charleston in the perfect way.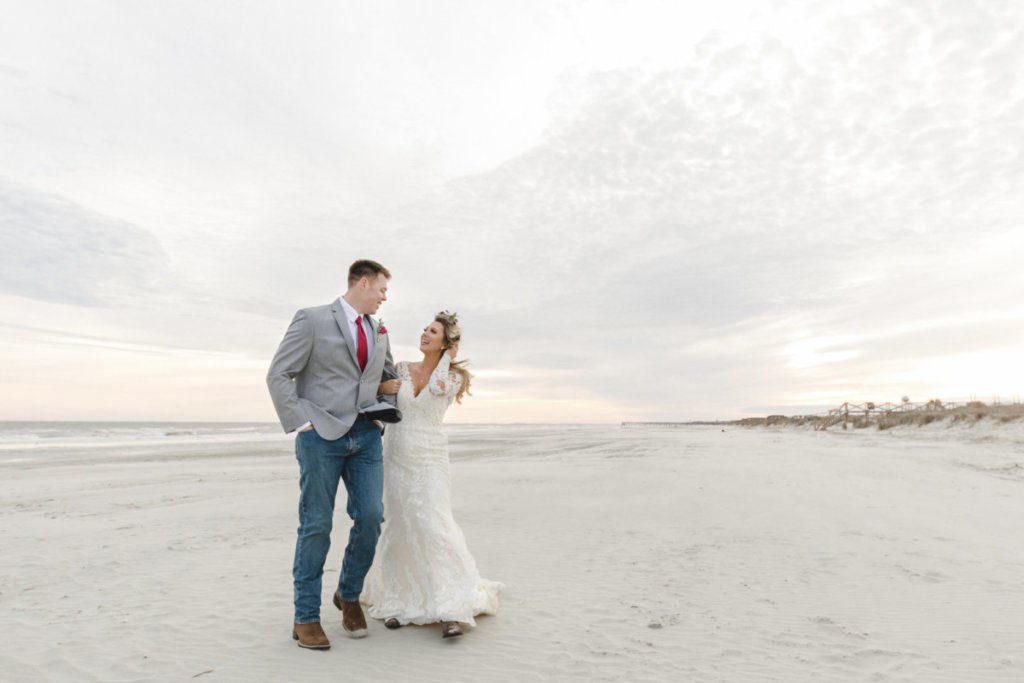 Having being a Charleston wedding photographer for a few years, I know how to help the couple to relax and feel free to express themselves. I always try to create a calm and nice atmosphere asking the bride and the groom about their relationships and touching moments. And one of the most interesting story is the first meeting. Every couple has its own one and it is never boring!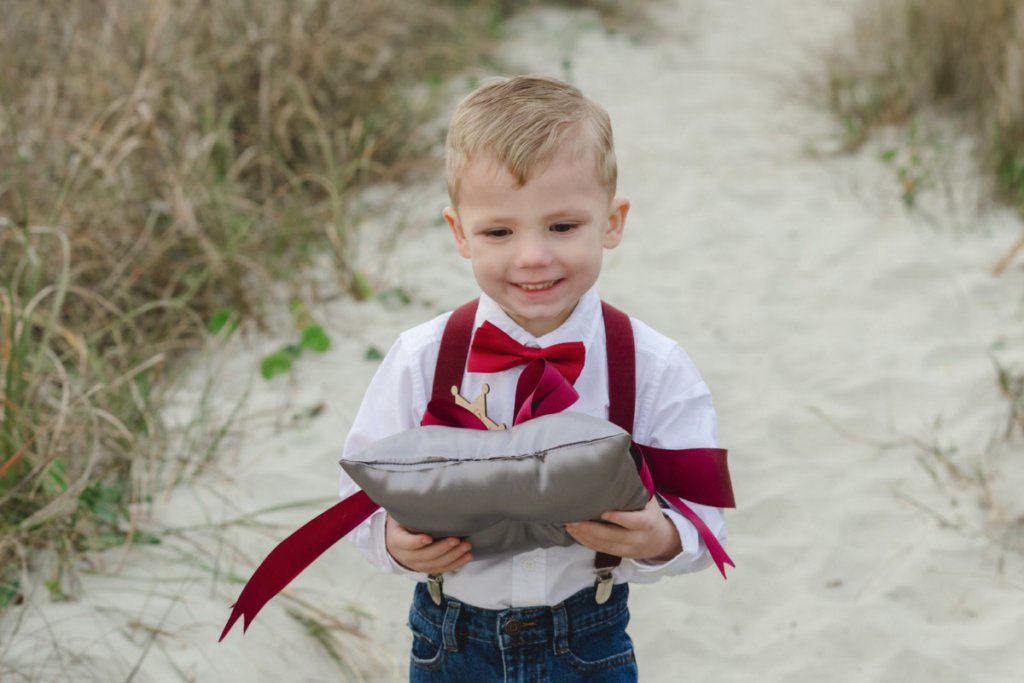 Kirsten shared with me how she and Joseph had met for the first time: 'We actually met each other through mutual friends at a local hangout place where he was working as a security guard. My first immediate thought and what I told my best friend was, "I want that one"'. Doesn't it make you smile?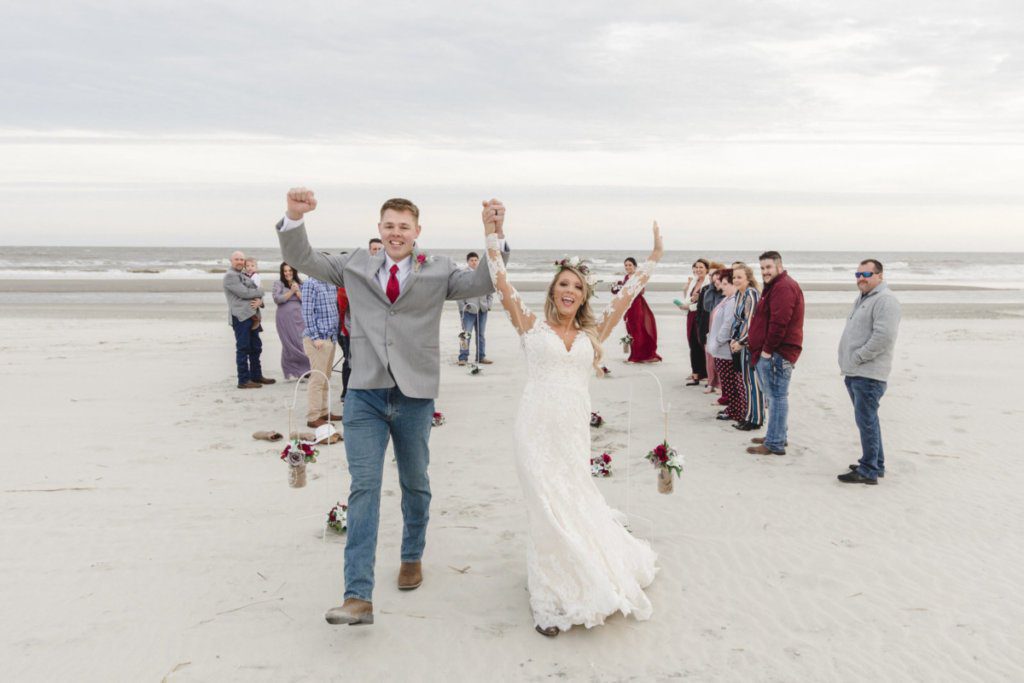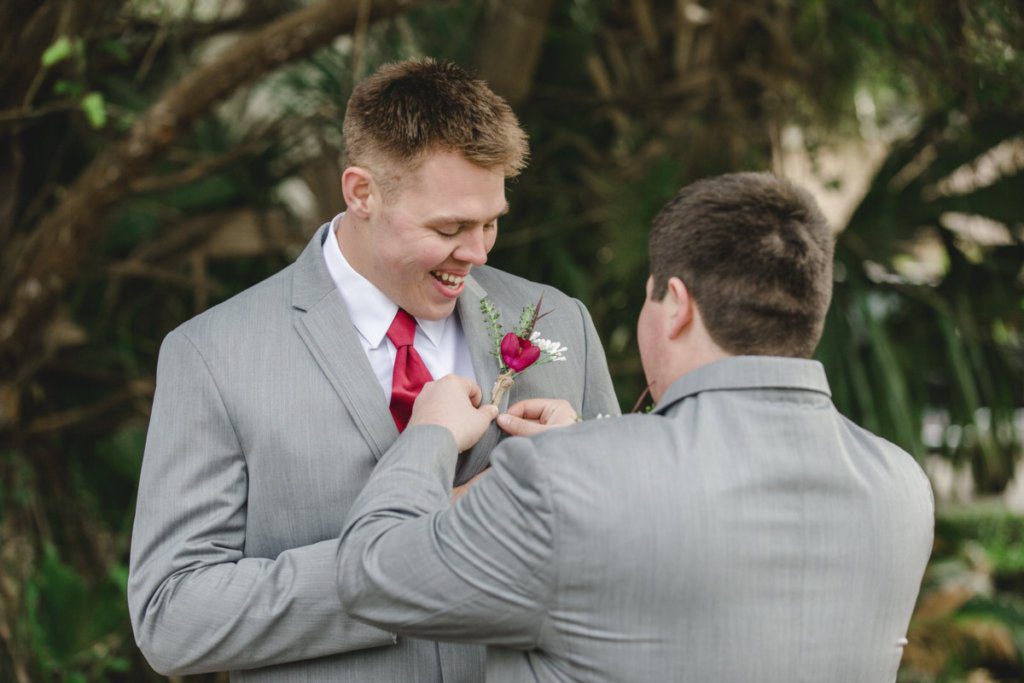 It is hard to ignore the eyes of the couple sparkling with happiness. They treat each and talk with great love and tenderness. I am very pleased to be a wedding photographer in Charleston in such moments when I can share joy of my clients. During the photo session Kirsten told me about Joseph's proposal: 'Our engagement wasn't as traditional as others. He actually proposed to me while he was deployed to Guam for the Airforce'.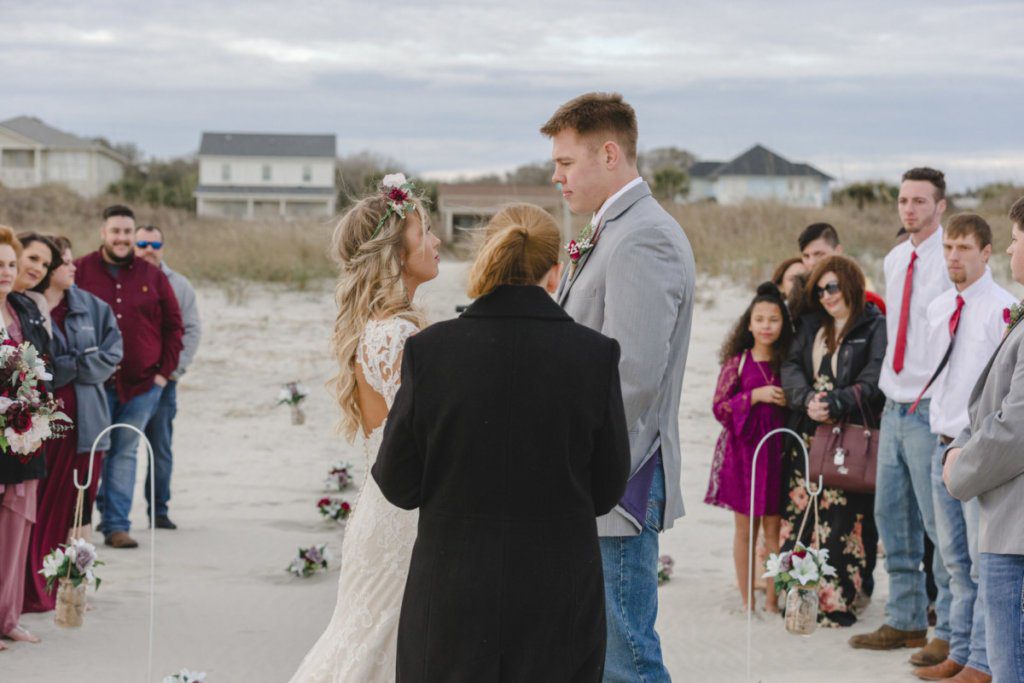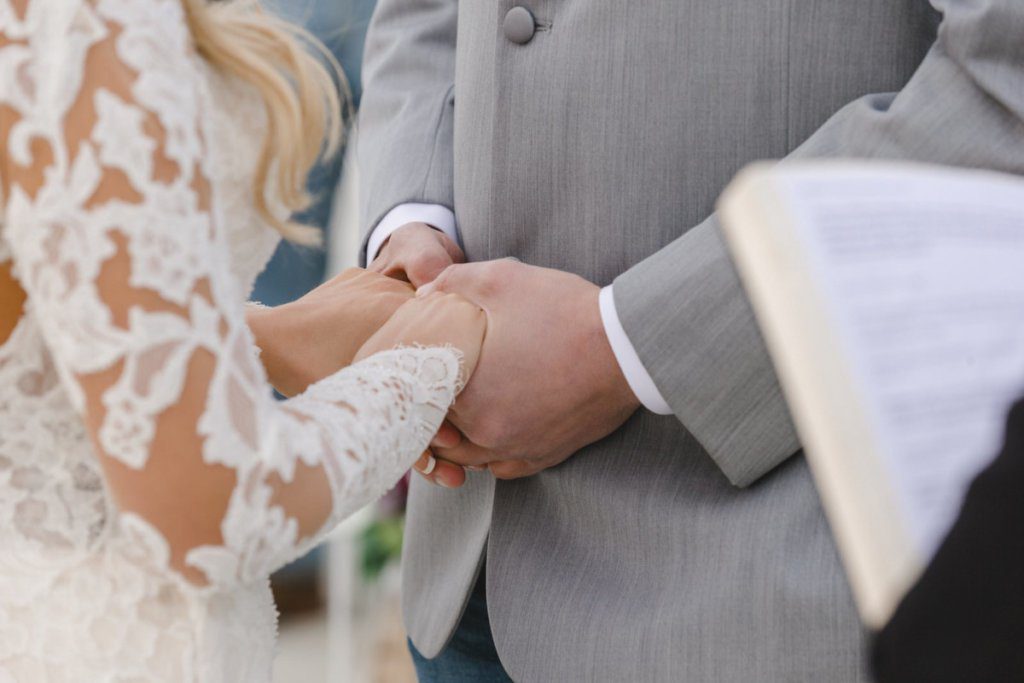 Kirsten and Joseph are a loving and romantic couple. They are very easy-going and friendly people ready for any kind of activities. 'We love to go visit different cabins and travel together. Even spent our honeymoon a cabin in the Smokey Mountains, the bride said to me.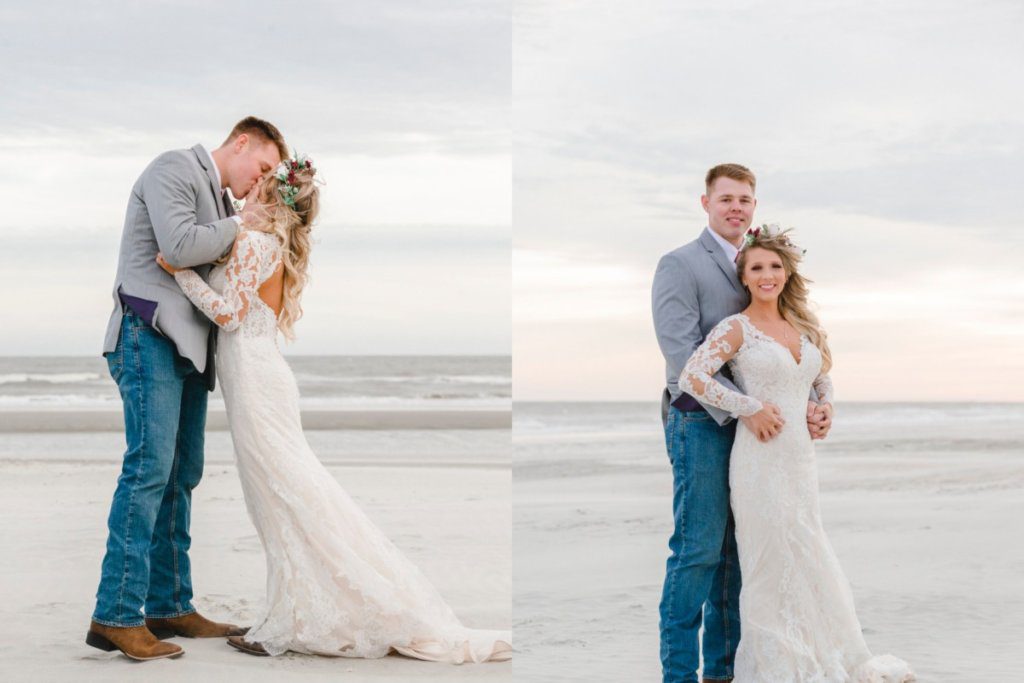 The guys prepared a beautiful wedding. All the decorations became an excellent background for our Charleston wedding photography. By the way, Kirsten's mother made them. I should also mention the couple's friends. The elegant women in red dresses and the cheerful men made this day even more interesting and lively! Can you feel this family and friends support and love through the photos?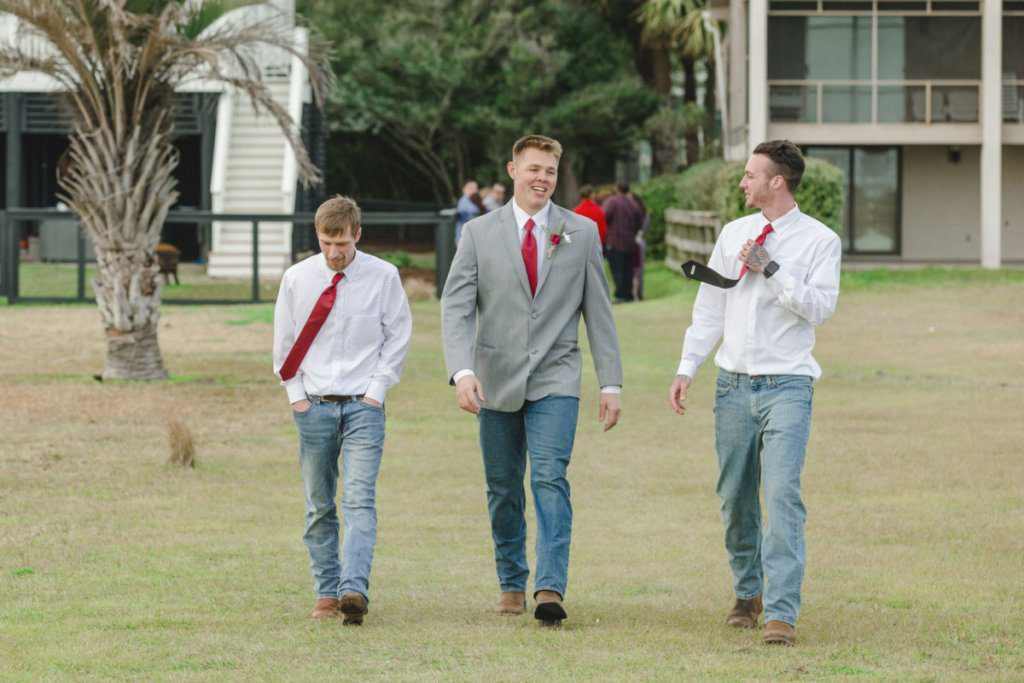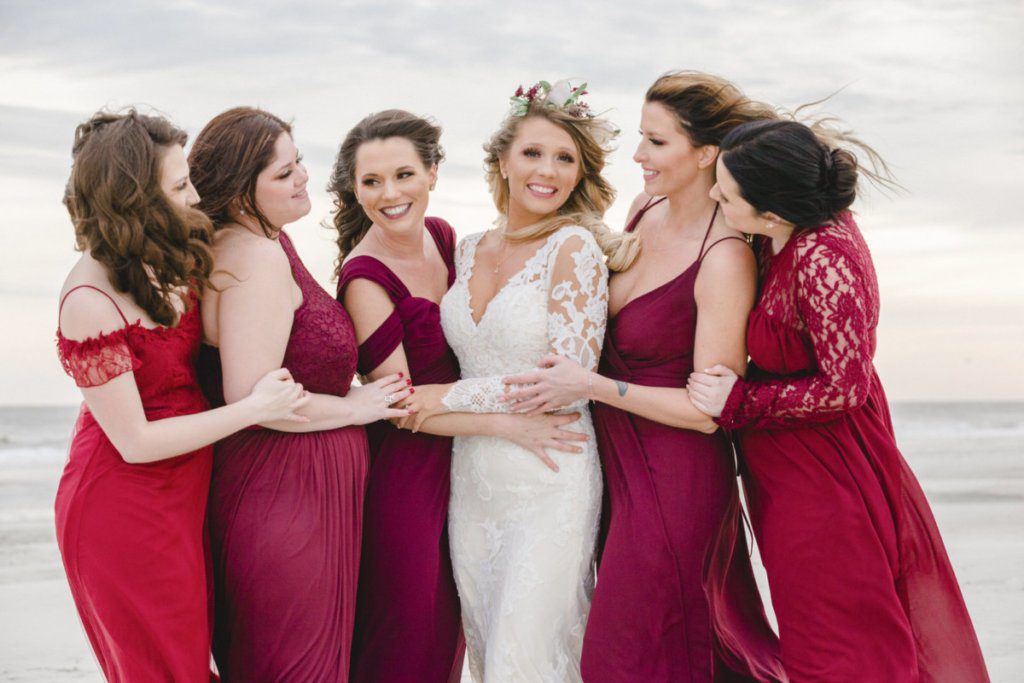 Speaking of beautiful backgrounds, I should highlight the location where the wedding took place. It was a charming and lovely beach; the nature itself seemed to support the couple's love. I could not help but ask Kirsten about the choice of the place. The woman shared with me: 'We planned a lengthy trip when he got back from deployment and he told me to pick a place along the trip to get married and I've always loved Charleston so I picked there'. The photo session in Isle of Palms was really romantic and charming!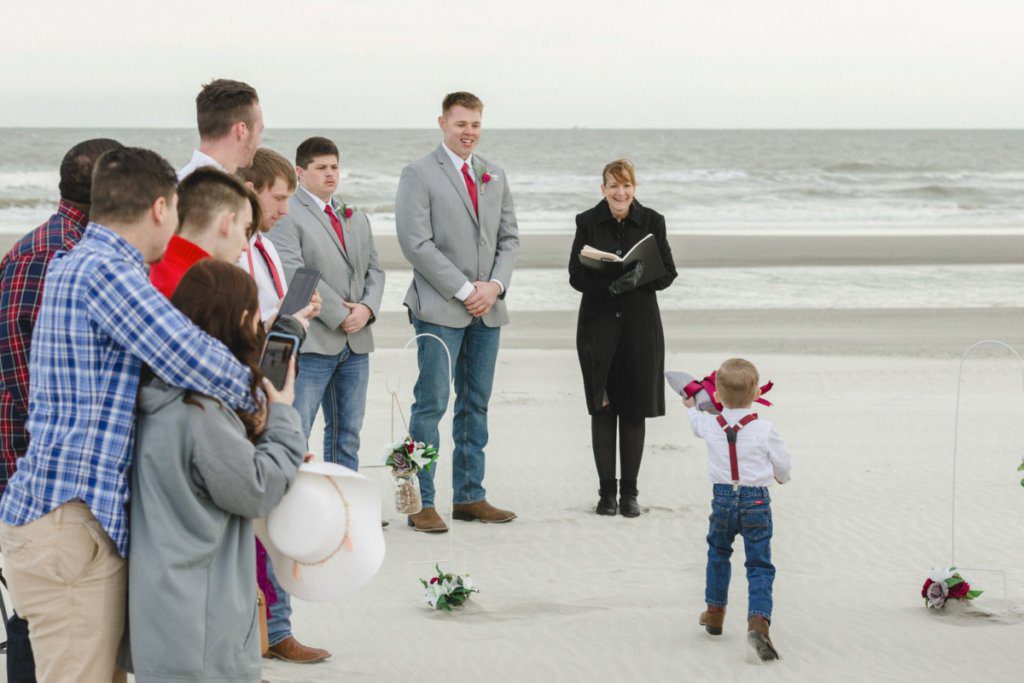 I enjoyed working with Kirsten and Joseph so their warm review became a real pleasure for me. They said: 'You are so kind and so welcoming. I wish we could've spent more time with you. I think it's great that you met up with us the day after to pick the pictures that we wanted I've never met a photographer that allows that so that meant a lot to us'.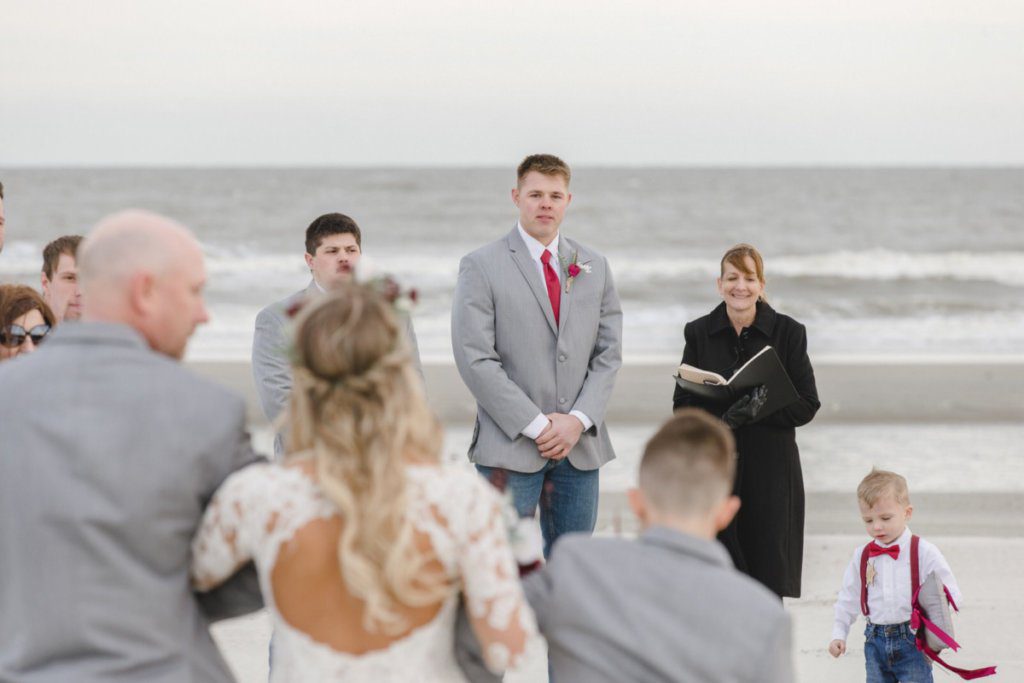 Thank you, Kirsten and Joseph, for this beautiful wedding!