What an amazing engagement session I had in Middleton Place! First of all, as we always do, let's start with a story of Olivia and Carter.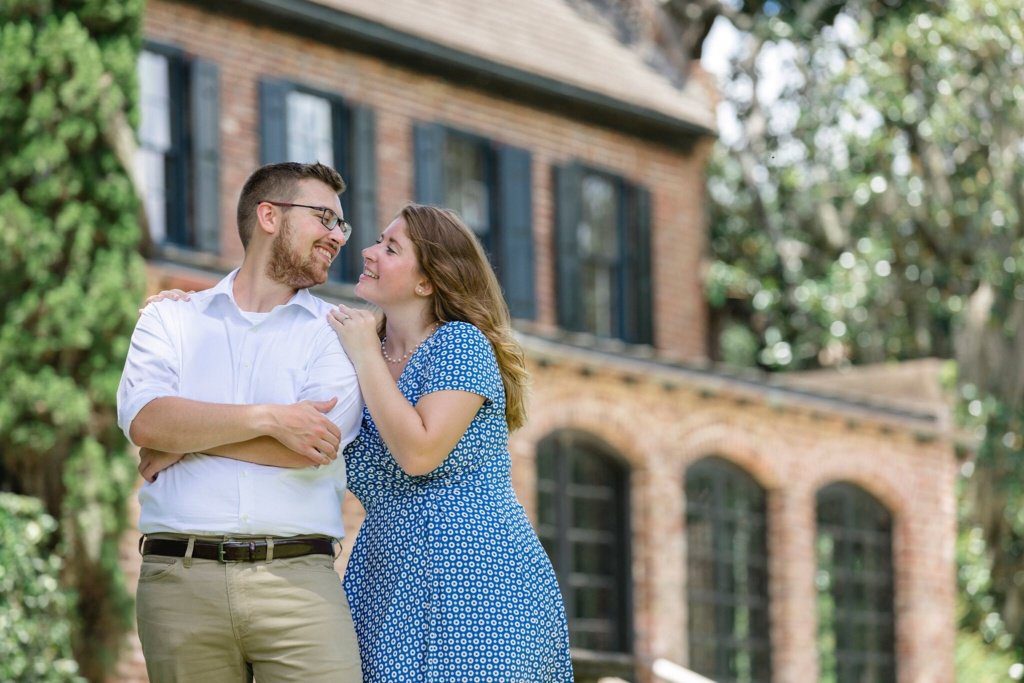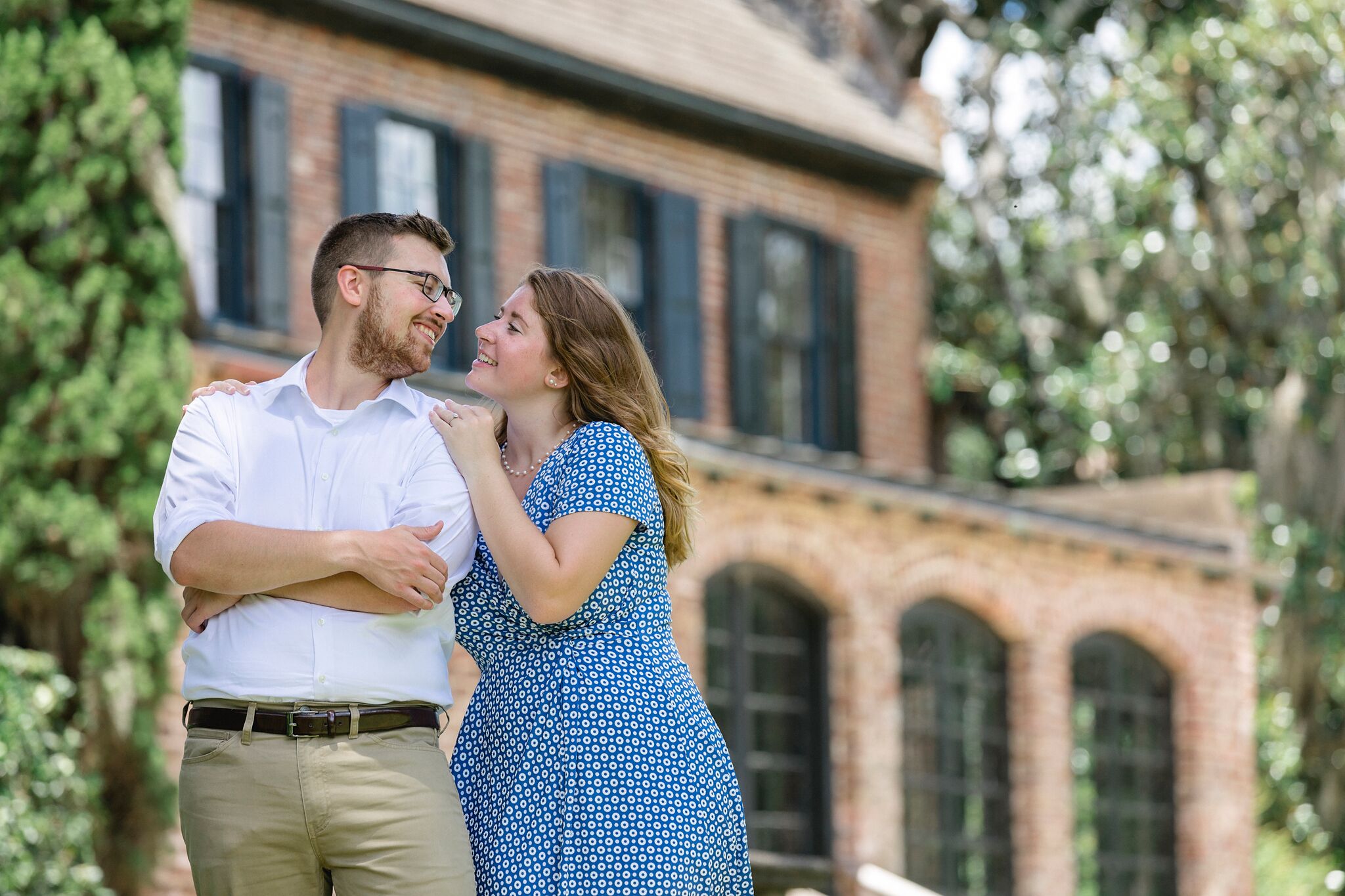 It was a cold and rainy September Evening. Carter and Olivia had previously matched on a dating app, and after some lovely conversations they decided to schedule a date. Olivia sprung a spur of the moment date invitation on him and lucky for her, he was available. One of the very first things Liv remembered about Carter, when first meeting him was that he had an incredible smile, was easy to talk to, and it felt like she knew him forever. Carter remembers how it felt so natural to talk to Liv, how she dressed to impress on the first date, and how cute the spontaneous date was.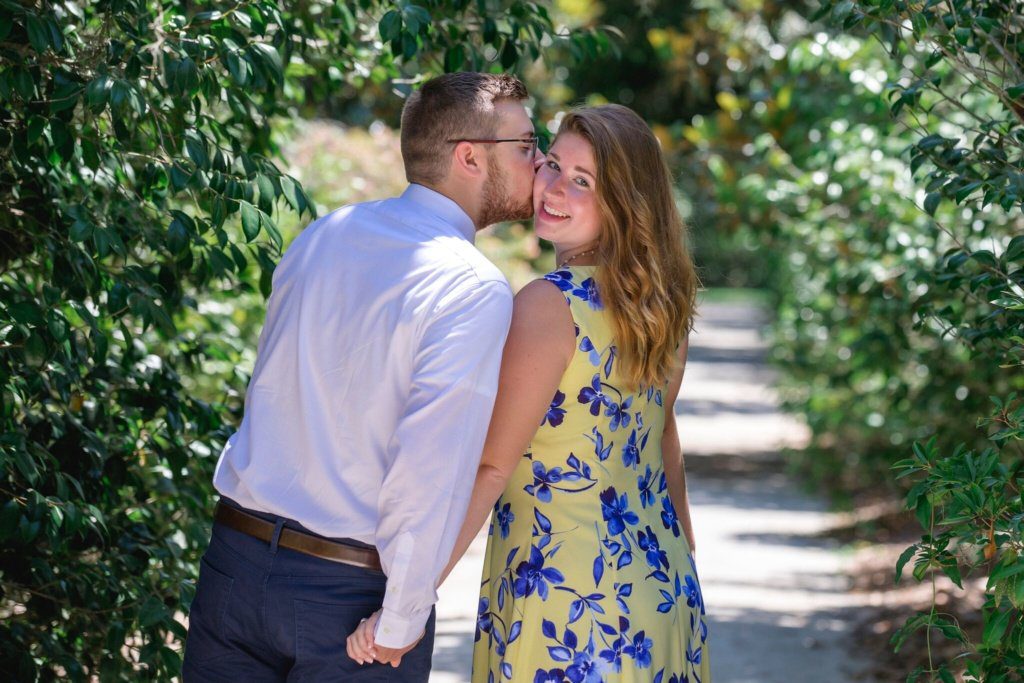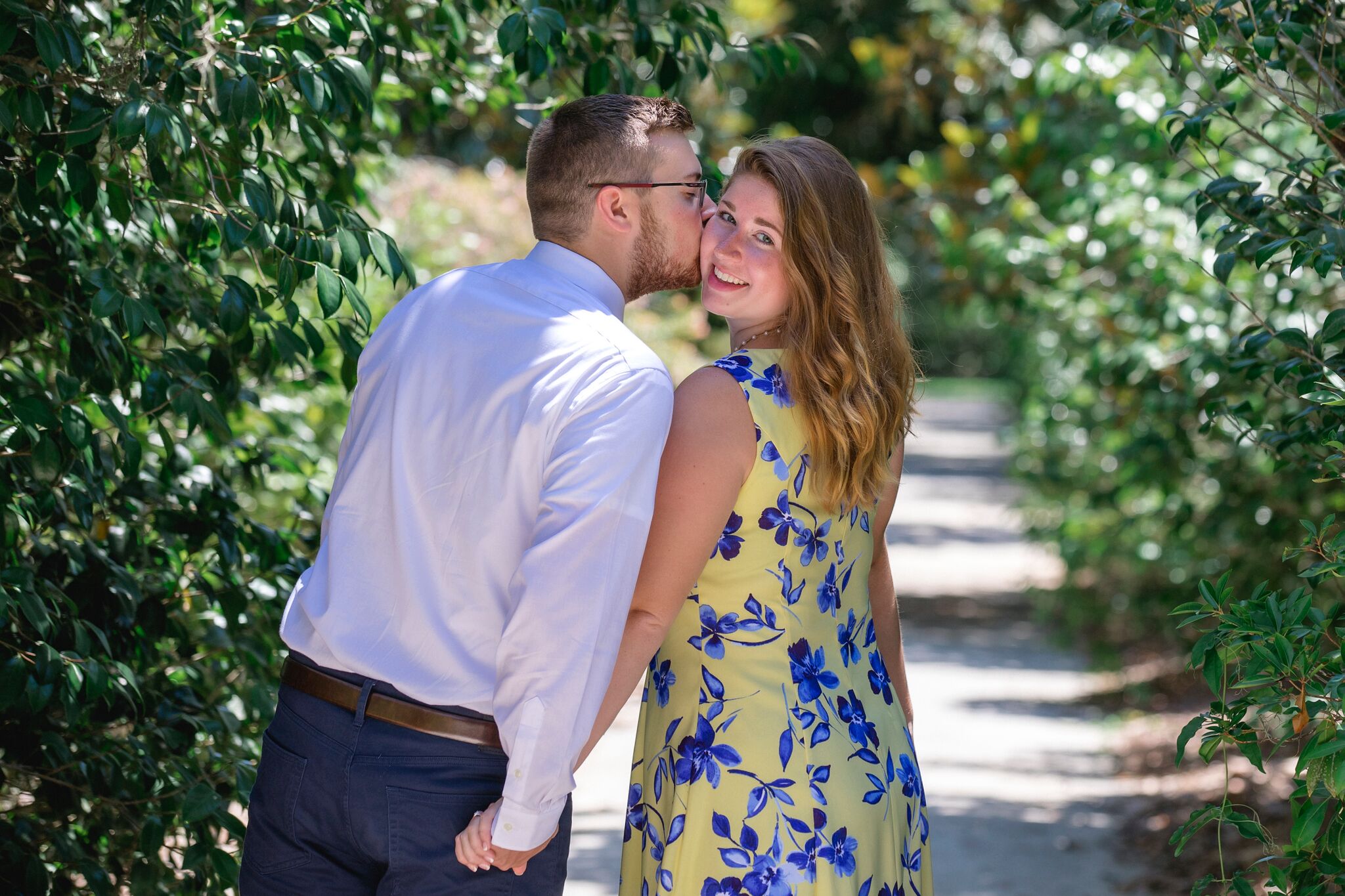 The couple has been together for 9 and a half months. In 5 years, they see ourselves happily married, taking care of multiple bernadoodles and taking spontaneous beach trips. What a great plan, I think!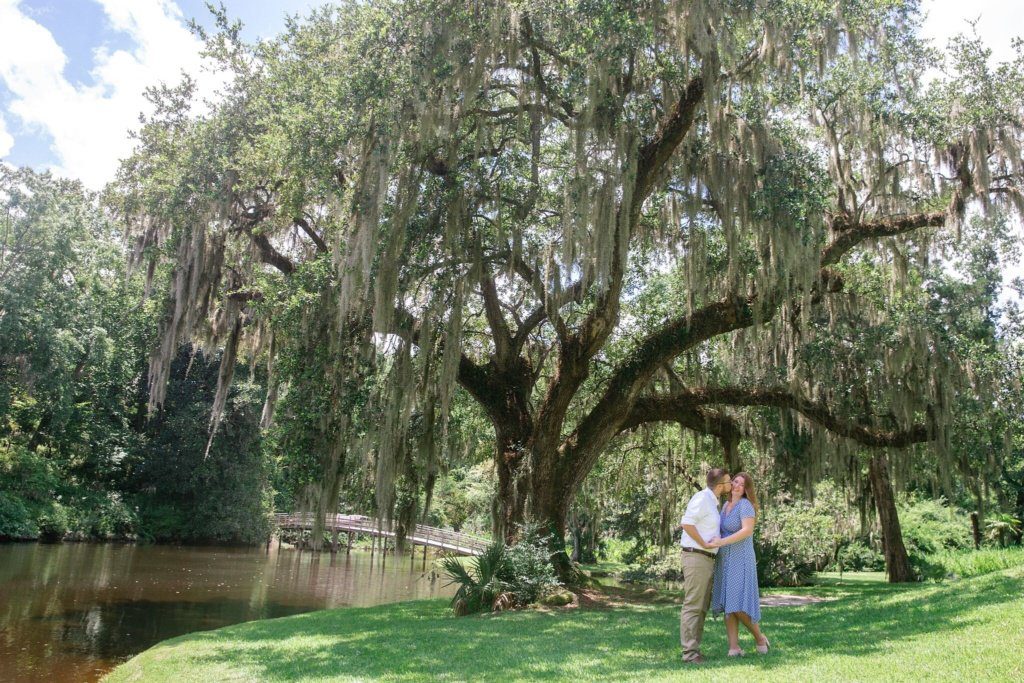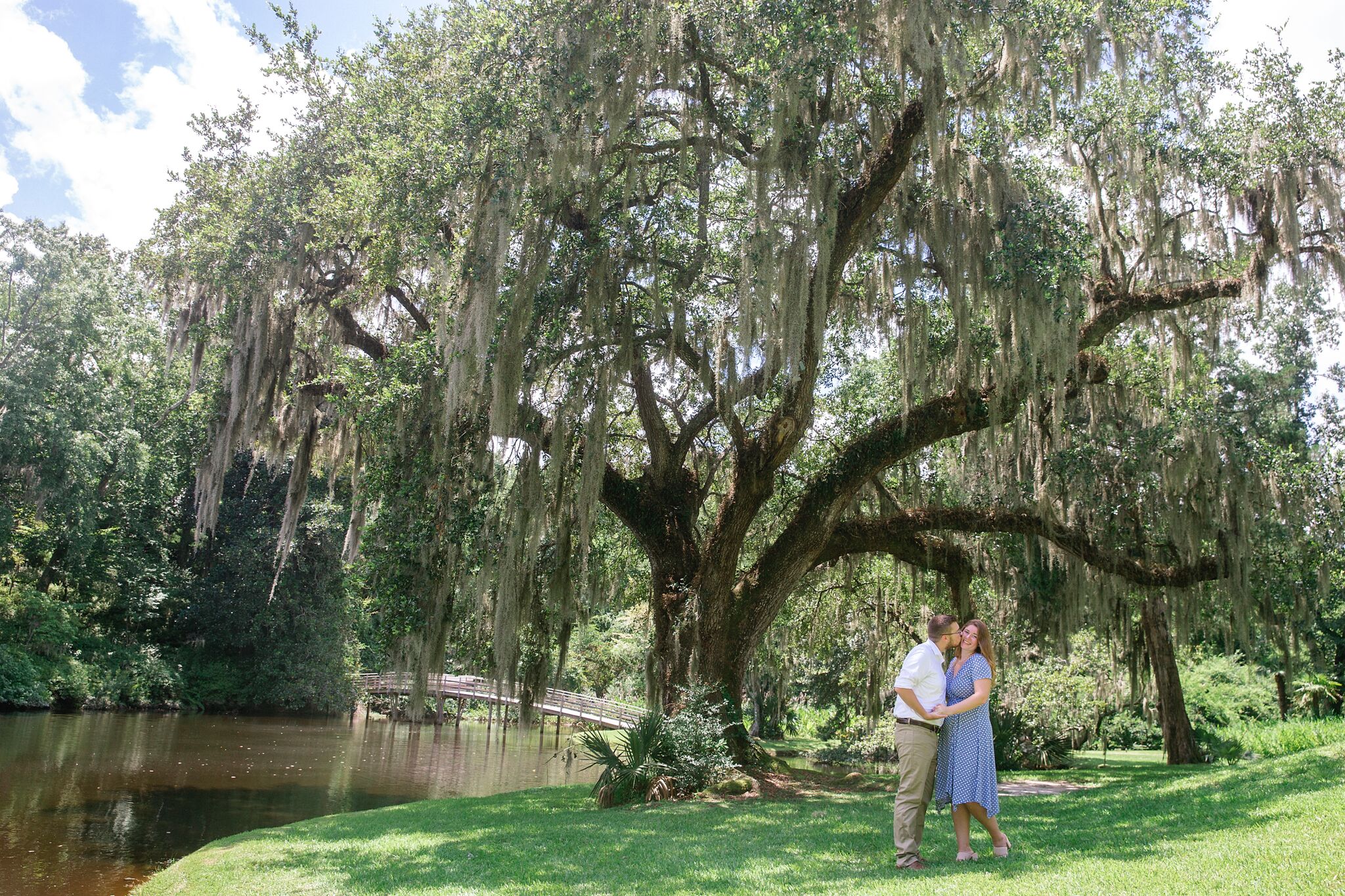 When I asked the couple about any funny or romantic story which happened to them, they shared with me this one! Olivia likes fun puns, so Carter asked Liv to be his girlfriend by carving a pun into a pumpkin. Carter carved it to say "Will you be my boo?". While carving it, Carter's mom came into his kitchen, and to distract her, Carter quickly came up with the idea, to tell her that she was sleep walking, and she should go back to bed since she had work the next day. The next morning, Carter's mom didn't even remember going into the kitchen and seeing the pumpkin. Liv's favorite romantic moment from Carter comes from one of the first months they were together. Liv had been wanting to go back to Hershey Park to see Hershey Park in the Dark around Halloween and ride the rides so Carter purchased both their tickets. When they got there Liv was so happy and she immediately grabbed carter and headed for a roller coaster. Carter said to Liv, "Um, yeah, I don't do roller coasters and most rides." Liv then asked Carter why he had purchased the tickets if he didn't like rides and couldn't enjoy the park with her. He said "because its something that you wanted to do and seeing you happy, makes me happy."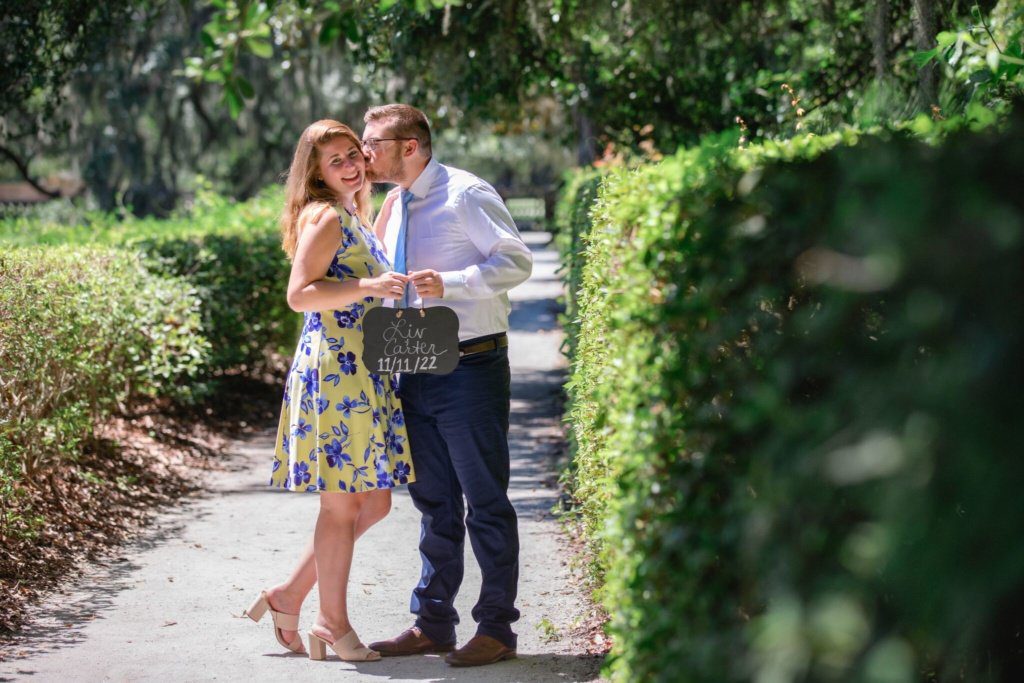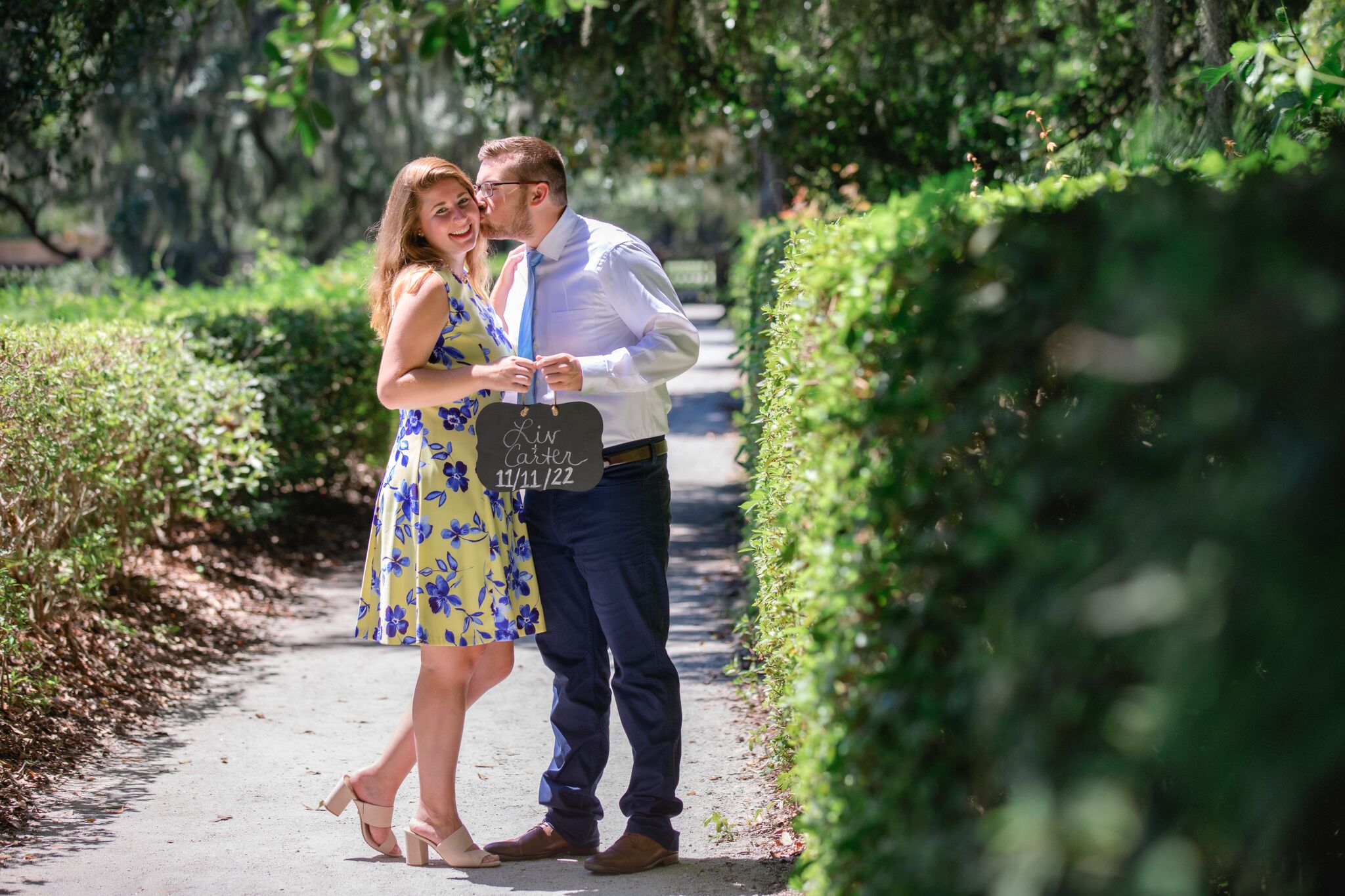 The thing that Olivia loves the most about Carter is that he is always spontaneous, romantic, funny, loving, and thoughtful. "He truly is the perfect guy for me and I cannot wait to spend the rest of my life with him."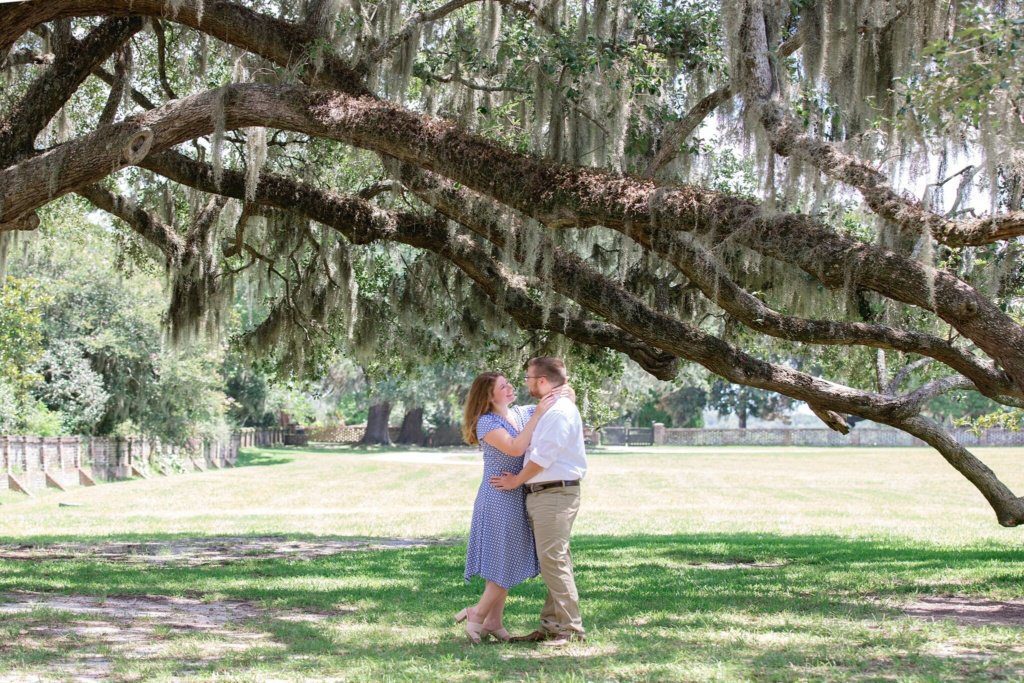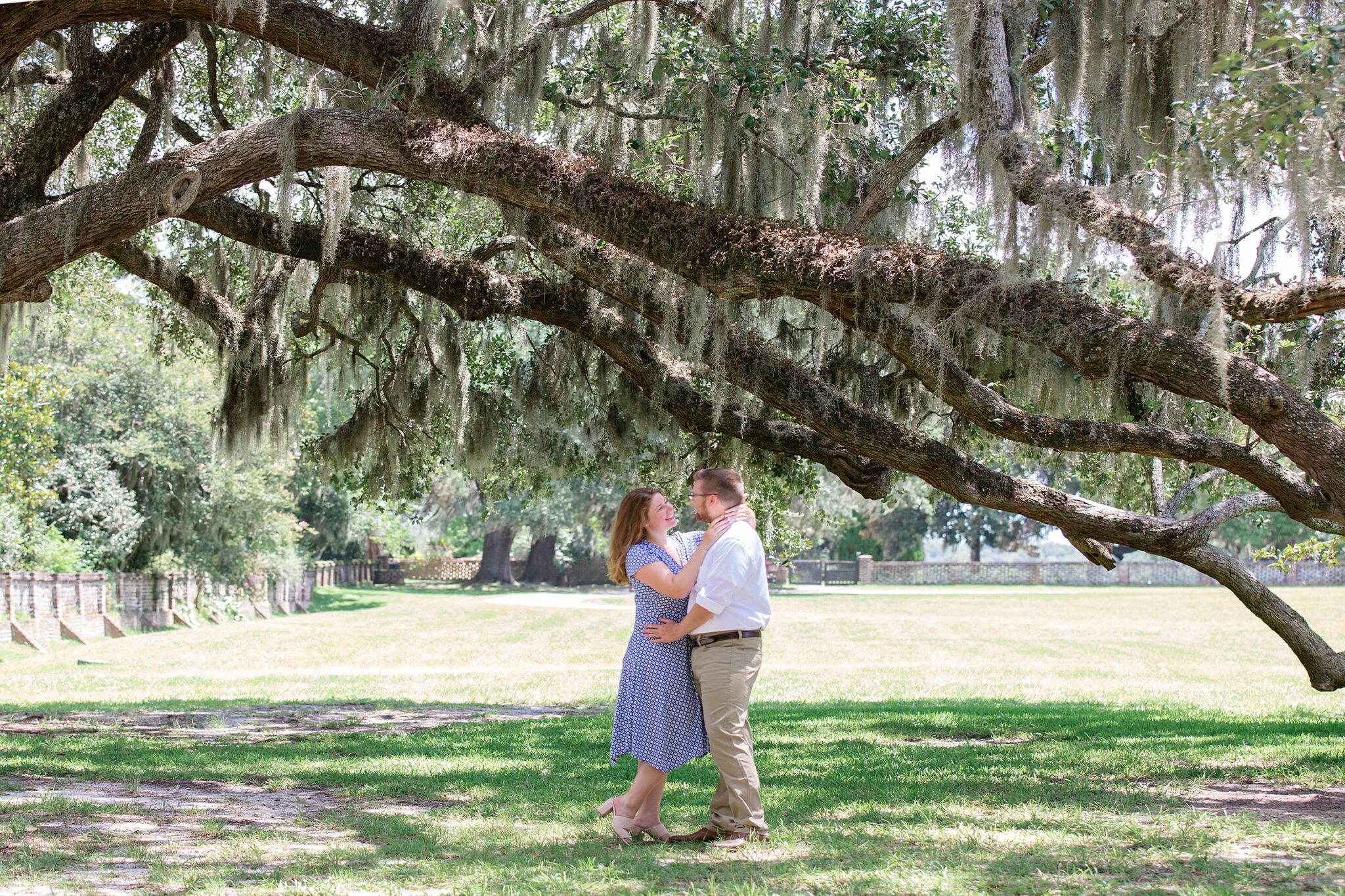 The thing that Carter loves the most about Liv is that she is always willing to take spontaneous trips, her amazing smile, and she gives her all to everything she attempts. "I cannot wait to continue our life together."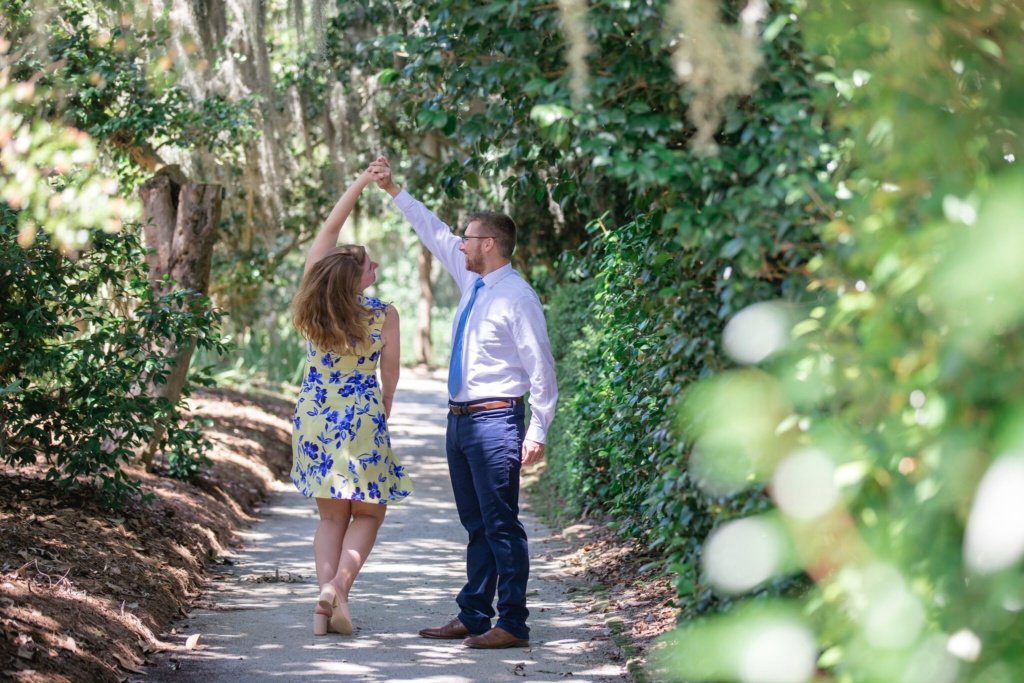 Thank you so much, guys, for the amazing session Middleton Place! You were absolutely fantastic!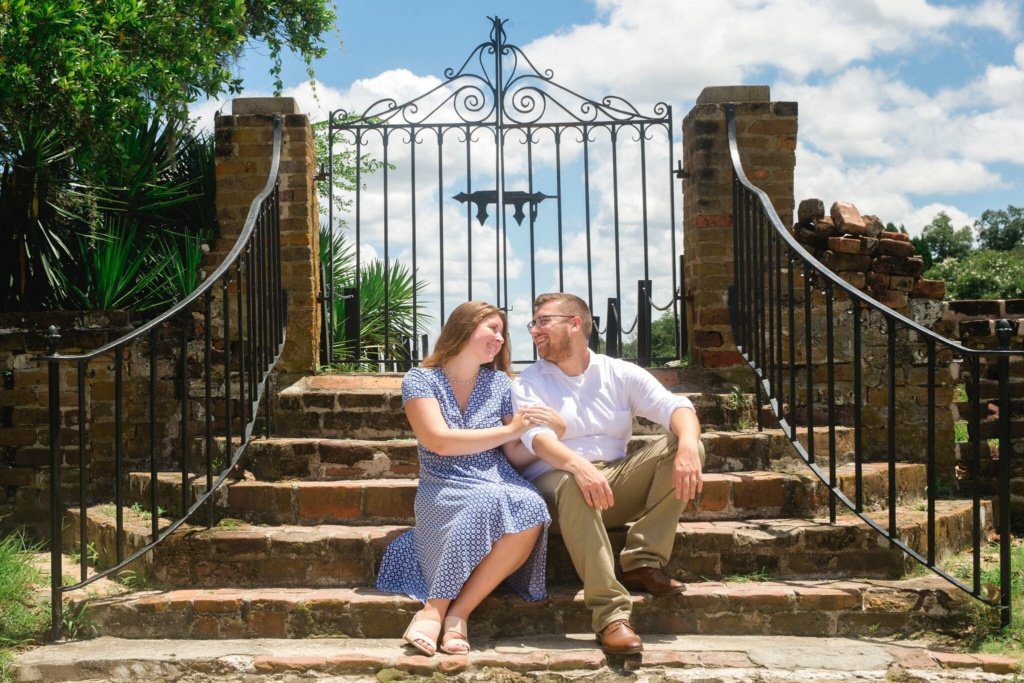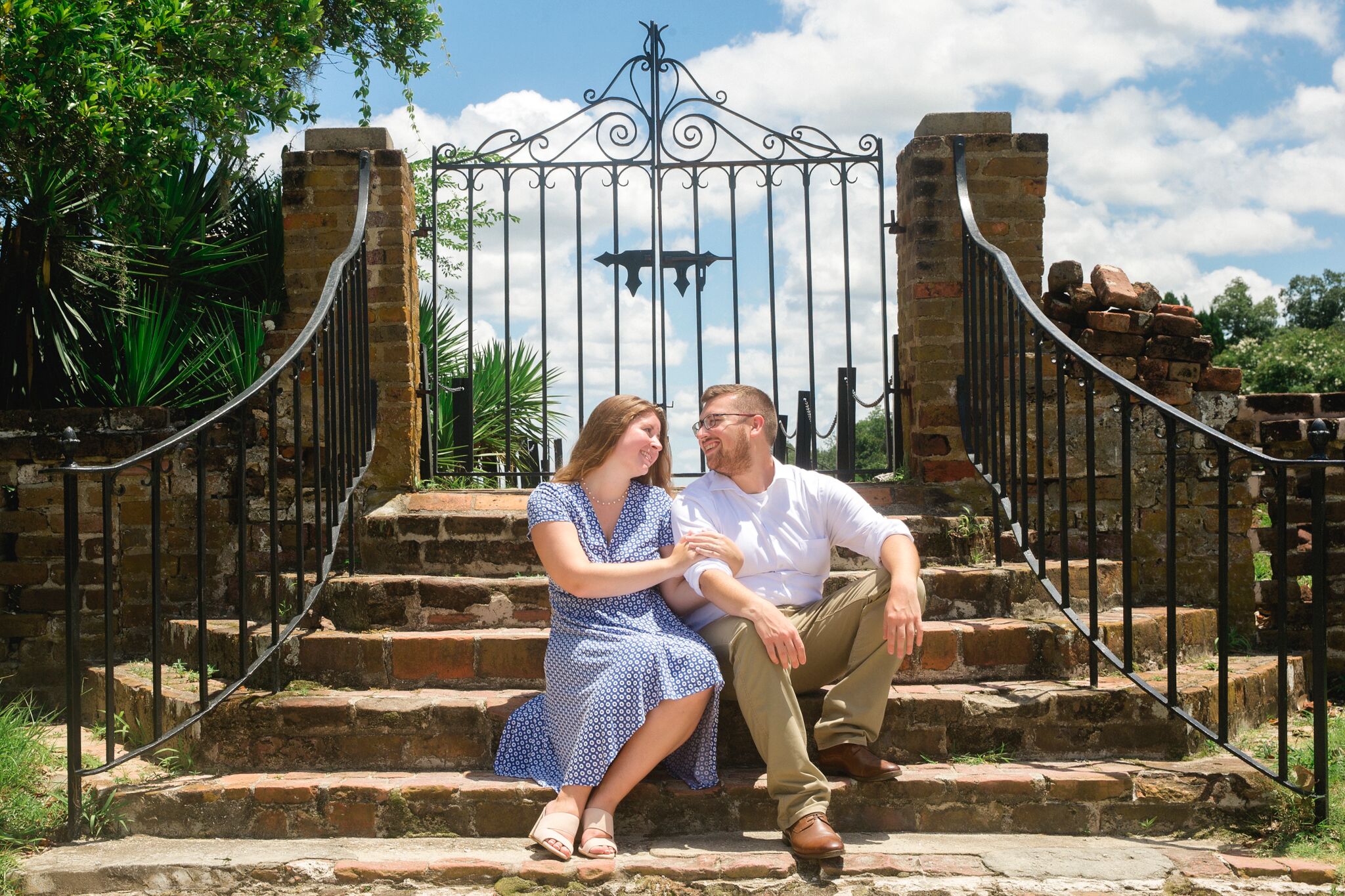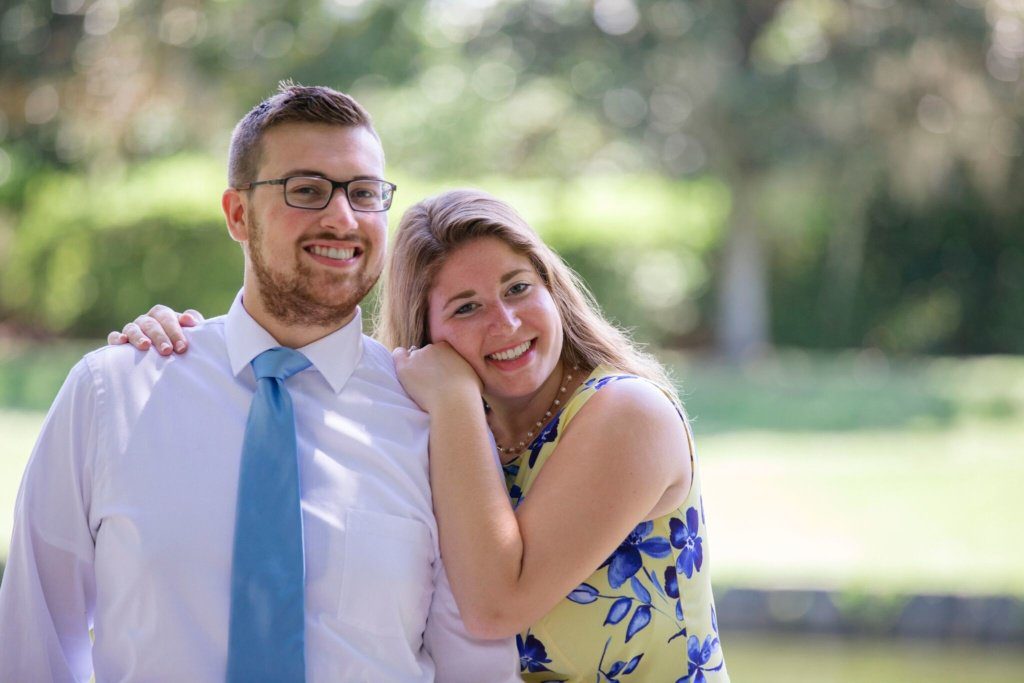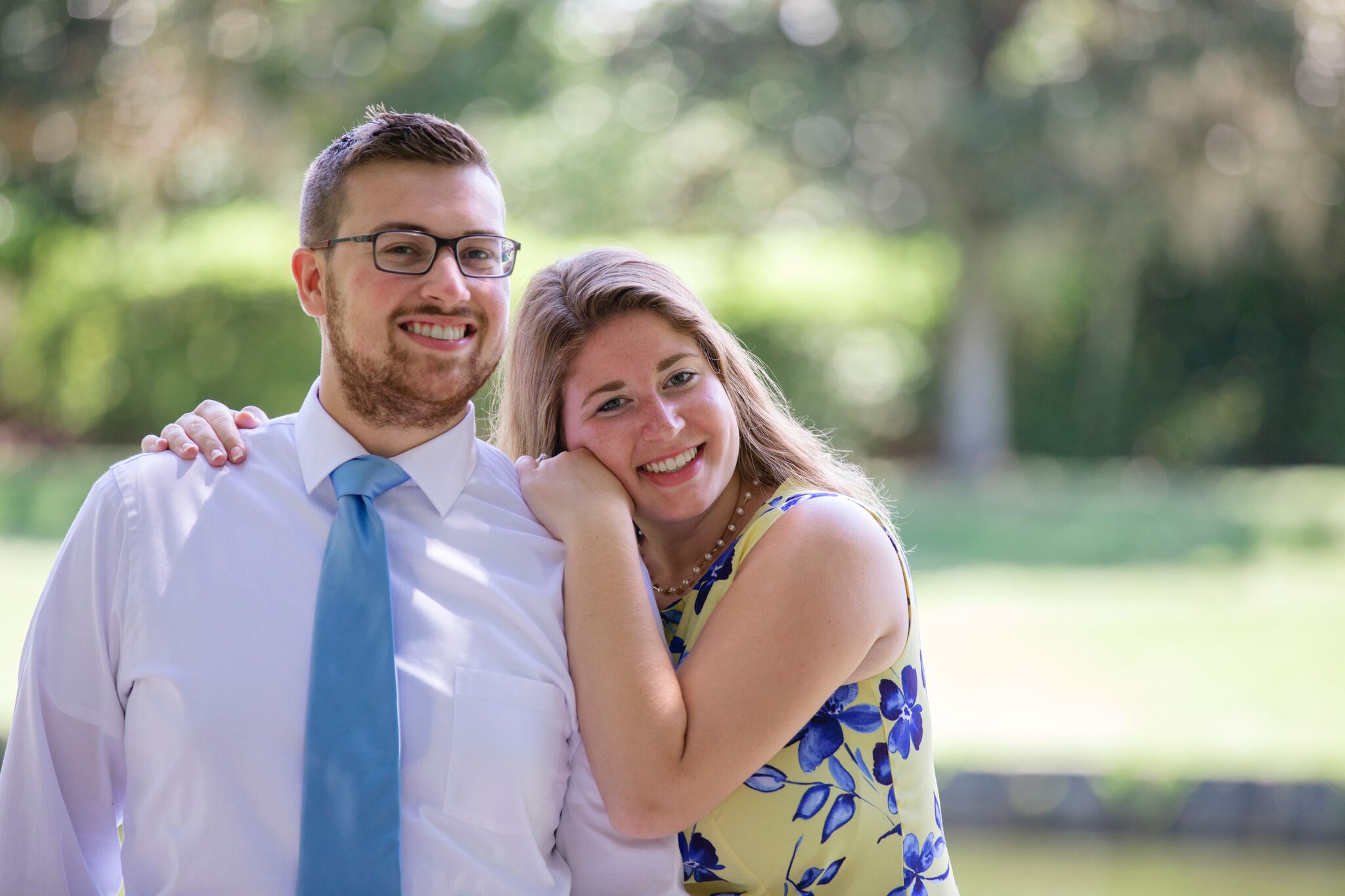 We are working professionally in engagement and wedding photography. Find out more about our offer on these services: here you can learn more about the services of wedding photographer and here about the engagement photographer services.