Proposal photographer
Once you decide to make a proposal to your soon-to-be-fiancé you'll need some kind of documentary to capture all these tears of happiness, "yes" whisperings and smiling eyes of two loving angels. There is a special service to make this happy moment and sincere emotions always stay in photo. We can offer you the help of a proposal photographer. Charleston proposal photographer is a professional with a lot of experience. If you need a proposal photographer in Charleston so here we are!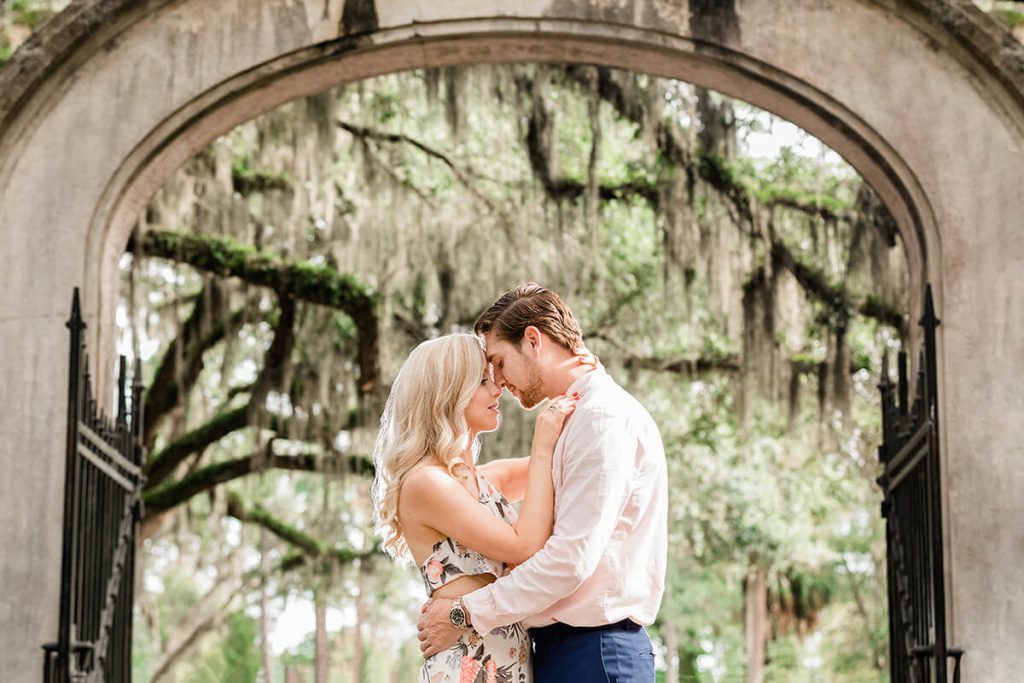 Proposal photo service
As far as you reach out to us to take photos of your great deed we are ready to:
advise you the best location and time;
give some ideas how to make it unique and unforgettable;
choose the right clothes and props (flowers, candles, written message, etc.);
go to the place X to check all the details in the last minutes;
make a plan of proposal (we can even mark the spot where to drop down on your knee);
hide at least 2 professional photographers to make adorable photos of the important moment from different angles;
organize congratulations;
make a portrait photo shoot of a happy couple and maybe their relatives or friends who stayed hidden too.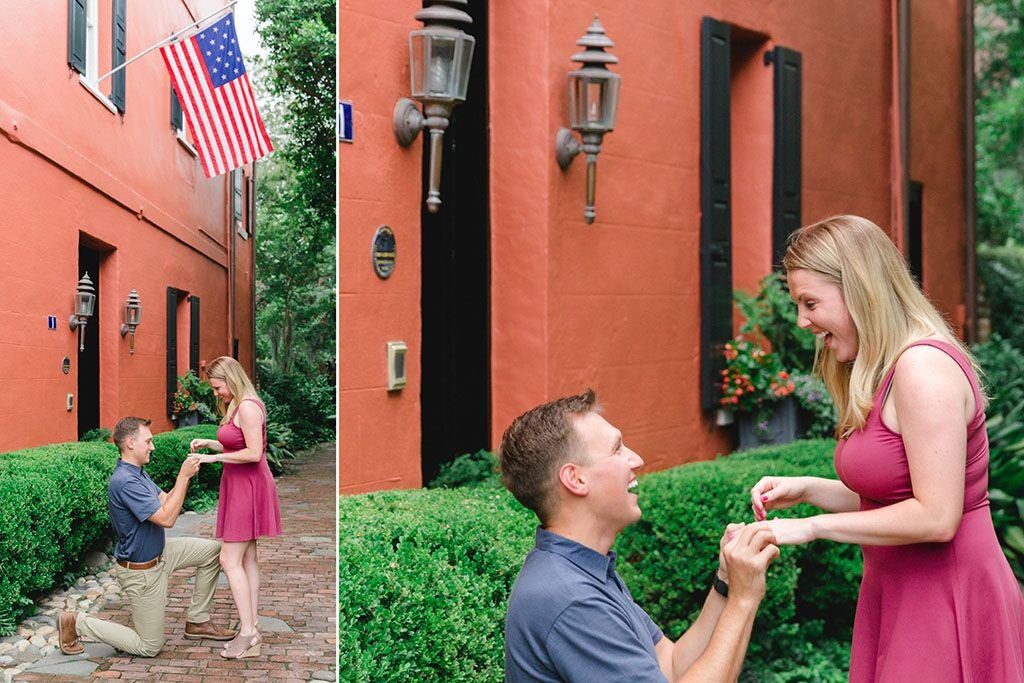 Pros and cons of an engagement photo shoot
The service of Charleston proposal photographer has only pros:
you've got great photos of the moment which is the beginning of your family;
everything goes naturally 'cause photographers stay hidden;
you prove your partner that you care and get ready to surprise her;
you show a high level of interest in your relationship;
you make her girlfriends envy :)))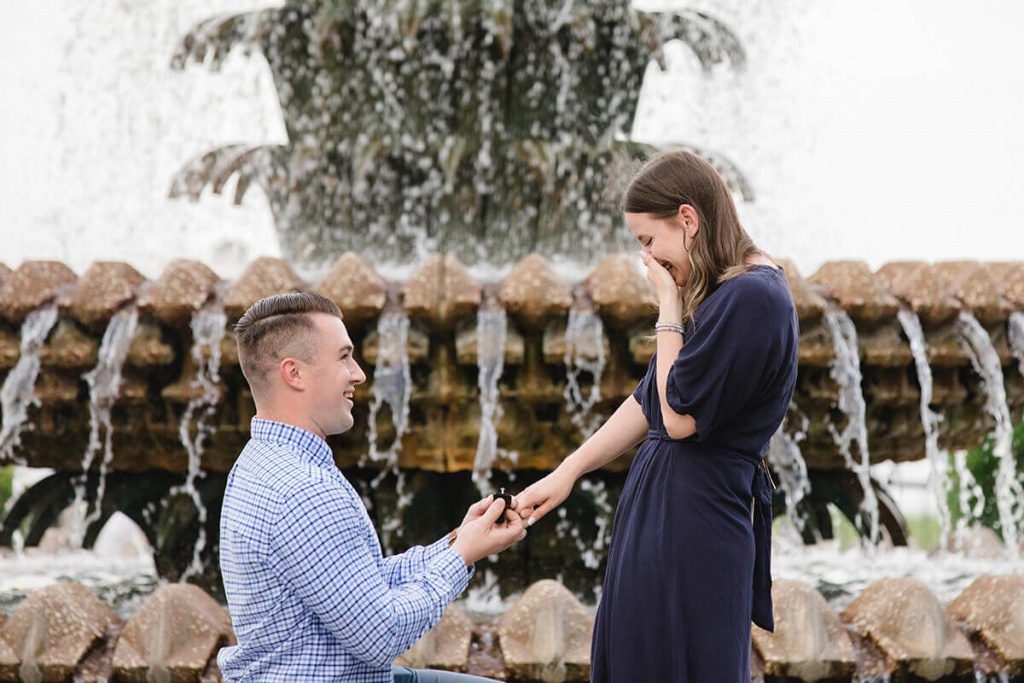 The cons are inessential! What cons can be if you feel like celebrities and can last your happiness forever and ever looking all the time on the proposal photos full of love and sincerity!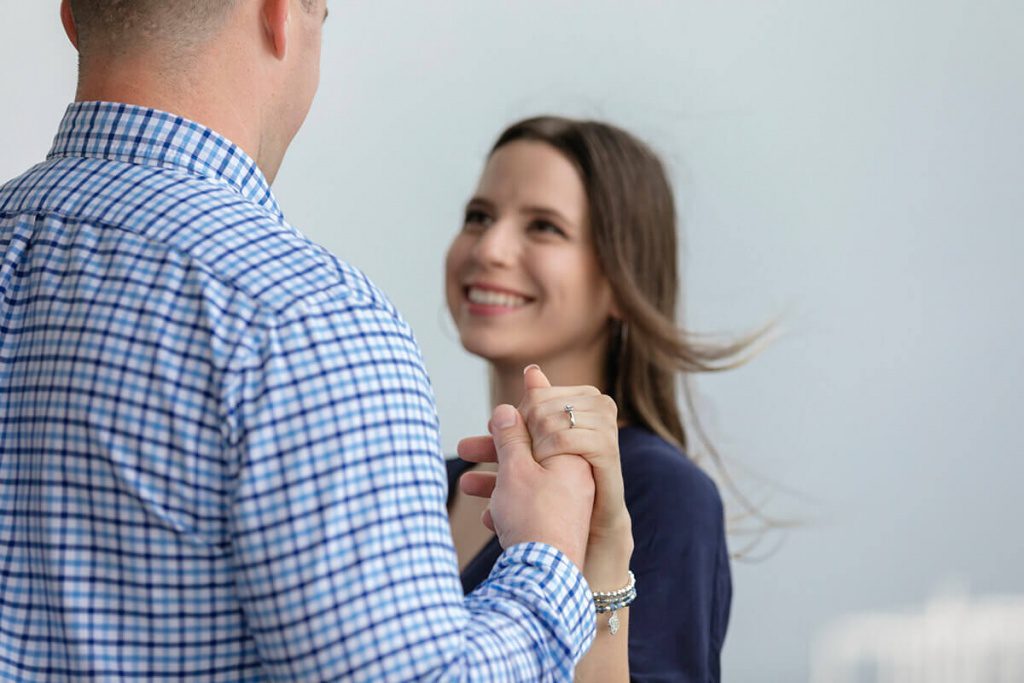 A lot of customers ask us how do we keep the secrecy. Well, it's not difficult at all. A proposal photographer in Charleston can hide everywhere if we need to make a surprise, that's our business. We don't teach our photographers to be a Spiderman or to act like a real spy. Charleston is a city with crowds of tourists, so it's quite easy to hide among them.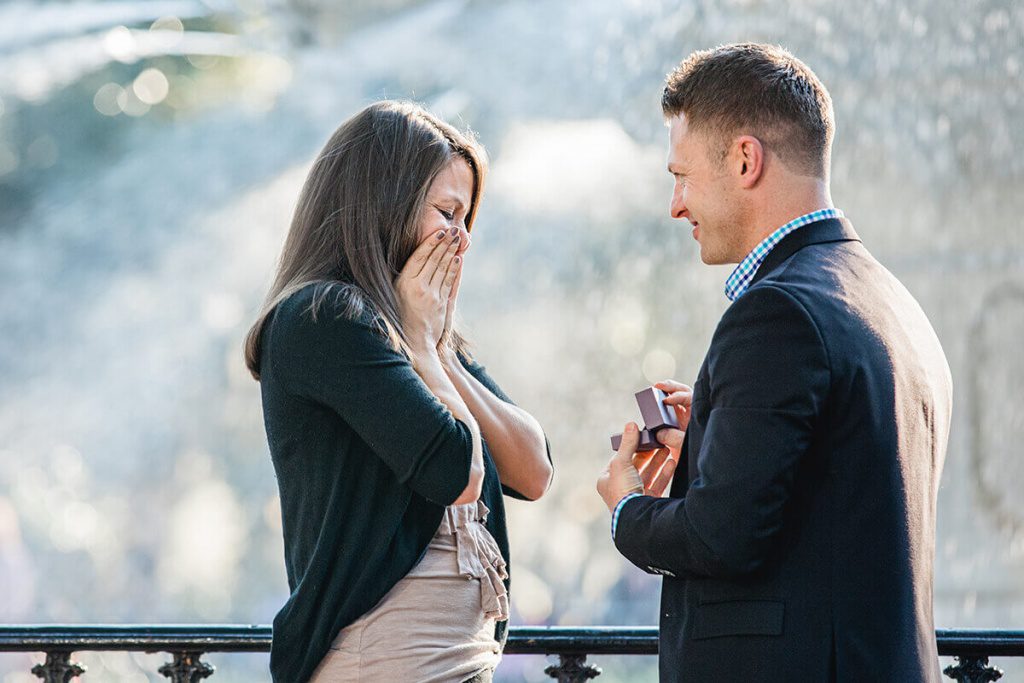 But a hidden capture of emotions during the engagement is not the only goal of a proposal photographer. Portrait photo shoot afterwards is very important too. If the proposal moment is a kind of champagne popping so the following photos are the degustation.
So be sure that you put your future into the caring professional hands that has taken dozens of sweet, sophisticated and memorable photos. We love what we do and we are proud of the result. It seems to be the best job in the world when you can get in touch with couples' deep love and a fountain of real emotions!