Every couple I have ever met has some things that make their relationship so romantic and special. This is why in my articles I not only show you good photos but also tell a personal love story with its cute and lovely moments. The couple I want to talk about today, Annie and Sam, is really great people to work with!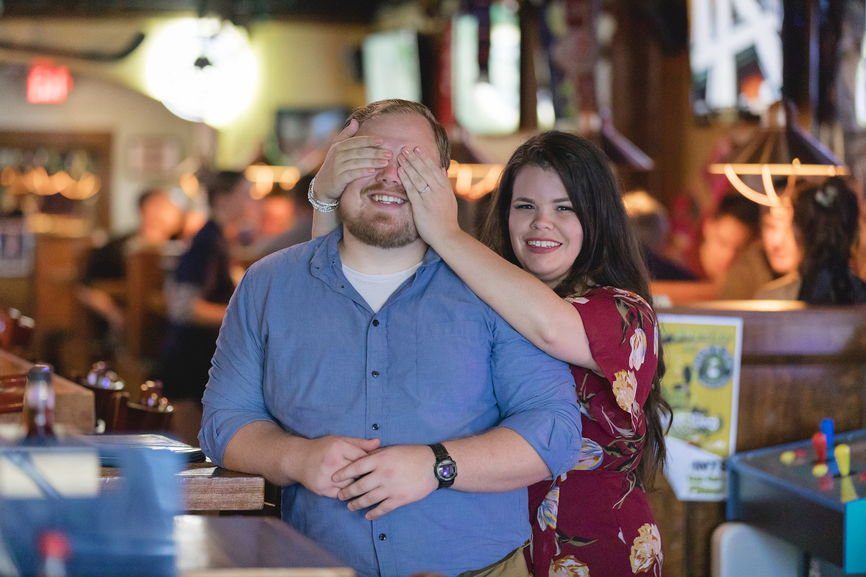 'We worked together but long distance. Sam drove six hours to meet me in Chattanooga and didn't get there until really late. I was so nervous that instead of the hug that he went for I kissed him. There was no awkwardness and we clicked instantly', told Annie about their acquaintance.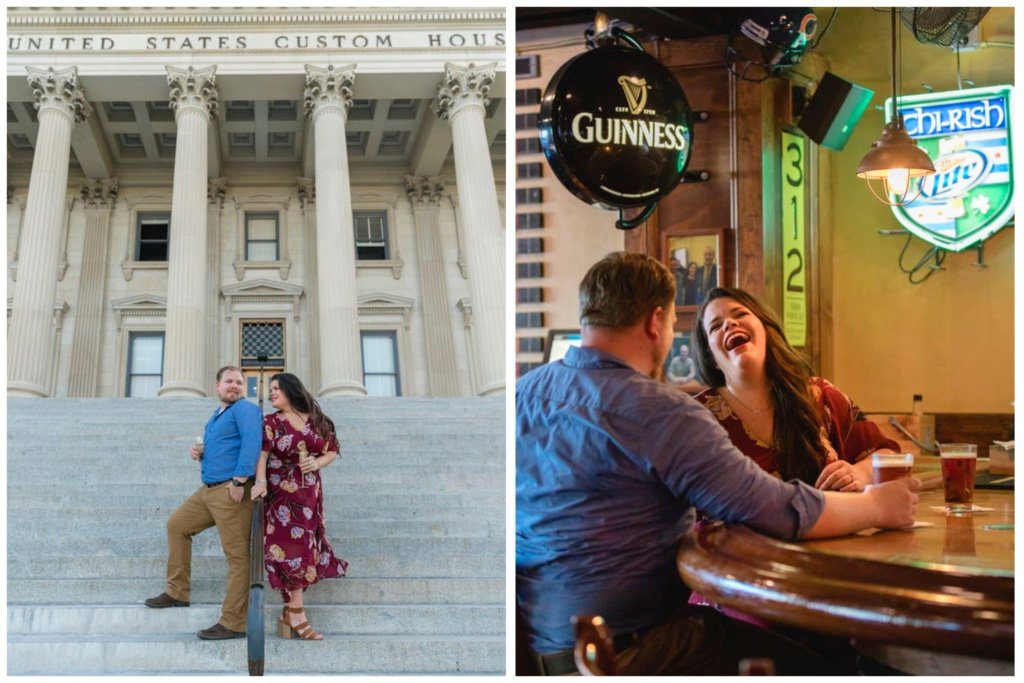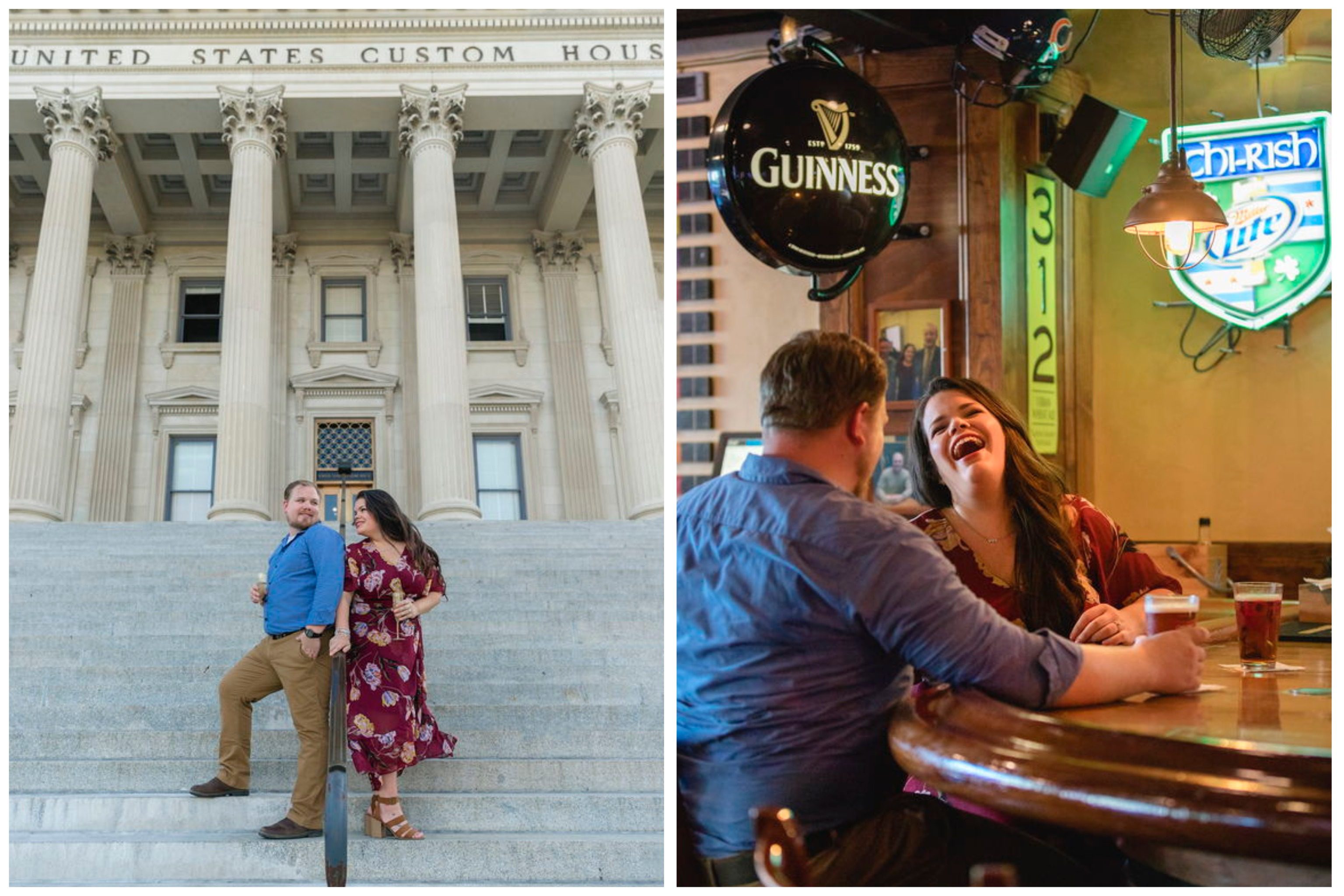 Speaking of the first meeting, I can't forget about the first date of the guys and the way they have got engaged. And it is not by chance that I have said about two these important moments together! Sam proposed his beloved at the same place where their first date had taken place. It sounds so romantic, doesn't it? One of the most significant places in the lives of Annie and Sam is Mac's place. I have been lucky to do some beautiful pictures at this bar during our Charleston engagement photography. I guess the couple is going to visit it again and again.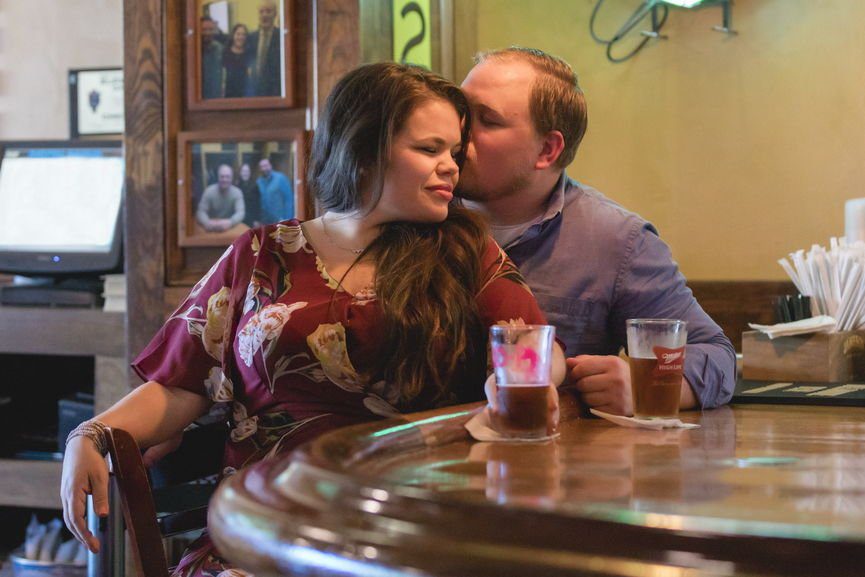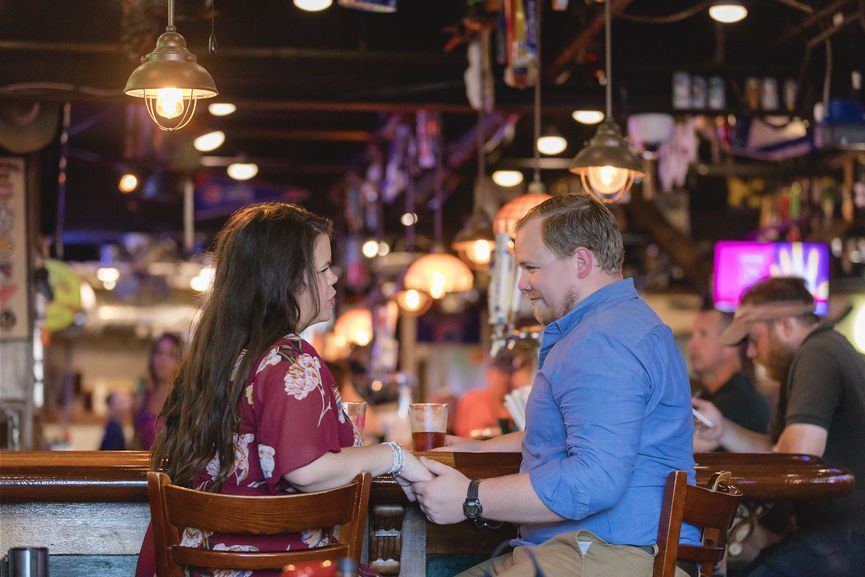 However, we should think not only of our past but also of our future too. Especially when it is the future with your soul mate. 'We have been together a little over a year. In five years we see ourselves back in Tennessee with a home in the mountains', the guys told me about their plans.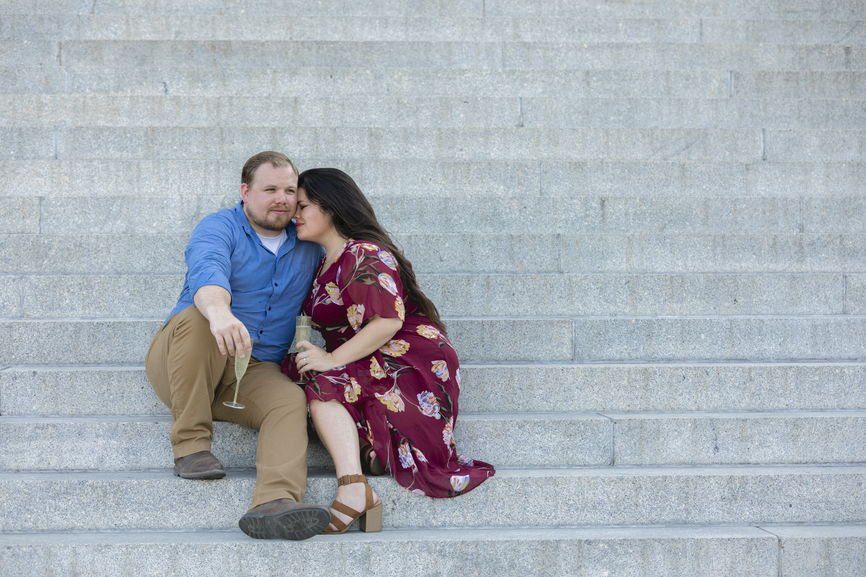 Working as a Charleston engagement photographer, I always try to help a couple get relaxed and show their sincere feelings and emotions. What can be more effective than to ask about the person you love? 'I love the most about Sam that he is literally the guy version of me. We get along so perfectly that nothing is weird between us and we were best friends immediately after meeting. He just makes me a better me', answered Annie.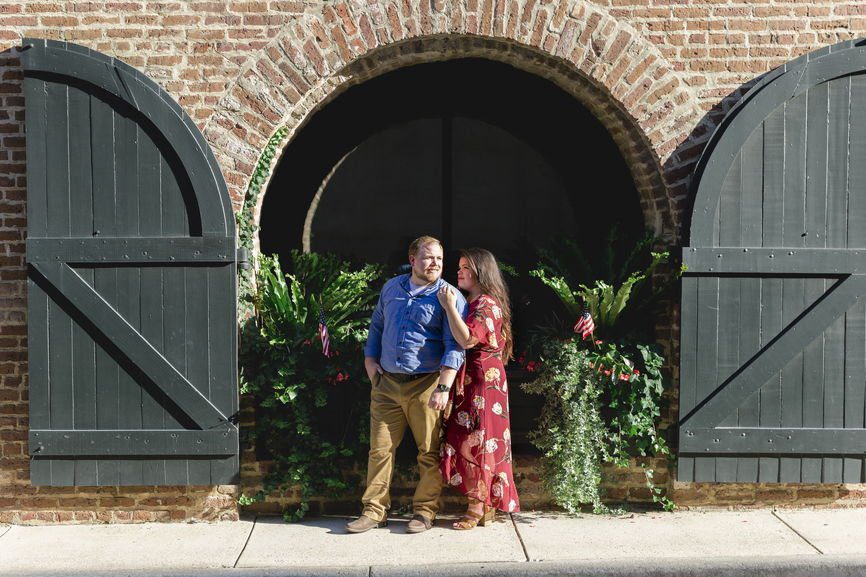 Sam's words were very romantic and loving too, 'I love the most about Annie is her free spirit. She's spontaneous and we can just go have fun doing anything or nothing and still have the best time. Whether we're in a crowd or alone.'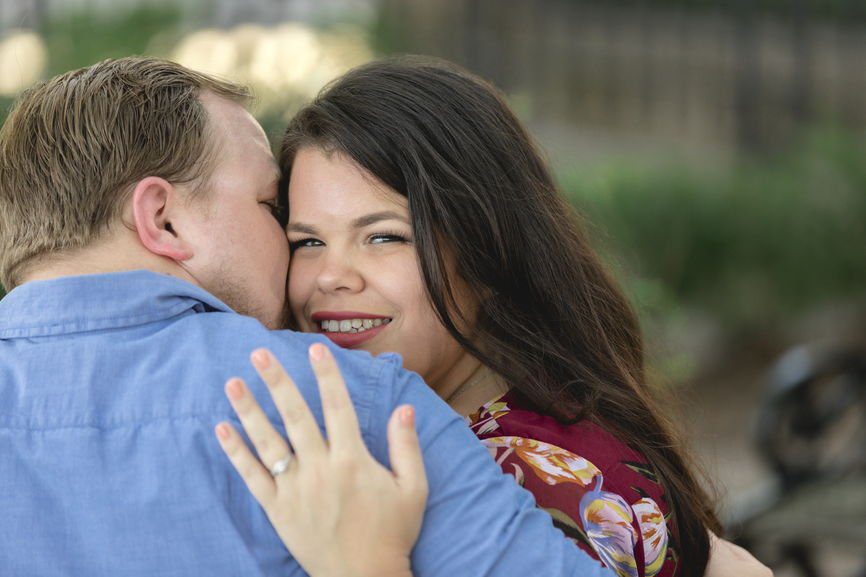 Our Charleston Downtown photo session was really great! I appreciate an opportunity to work with such friendly people with a good sense of humor. We could take absolutely wonderful photos at the Pineapple Fountain and visit many charming places. Therefore, I was so happy to hear such warm words about our cooperation!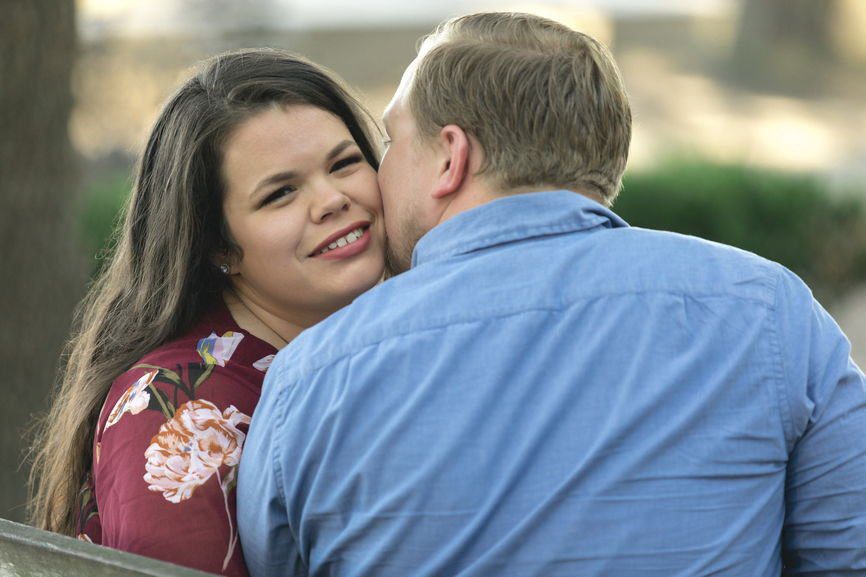 'Dennis is a very fun and hands on photographer. He makes the whole session so fun and interesting and doesn't just give poses and move on. He converses and really gets to know you through your time taking photos and just makes it an "experience" rather than just another "session". We would love to use him again!'
Thank you, Annie and Sam, for this beautiful photo session!
We are working professionally in engagement and wedding photography. Find out more about our offer on these services: here you can learn more about the services of wedding photographer and here about the engagement photographer services.