What an amazing wedding session I had with LaShone and Stephen. Firstly, as we always do, let's start with the couple's story!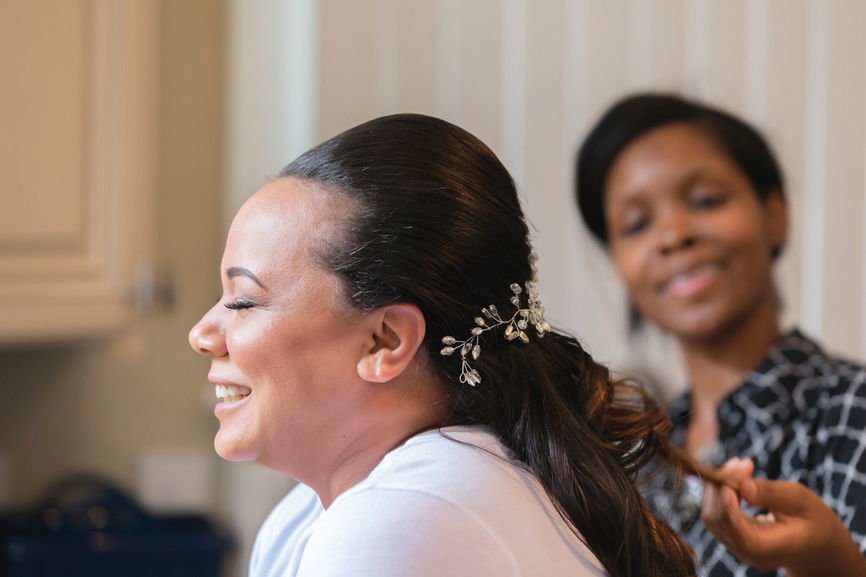 They met when LaShone was working at the bank in Richmond, VA, where the couple still lives. Stephen remembers seeing LaShone for the first time and thinking "she's definitely cuter than the standard bank teller. I think I will go there more often." LaShone remembers him as the "cutie with the freckles" who came in every Friday. They have been together for 10 year. In 5 years, they will hopefully be raising a family and continuing to figure out the many adventures of life. What an amazing plan, I think!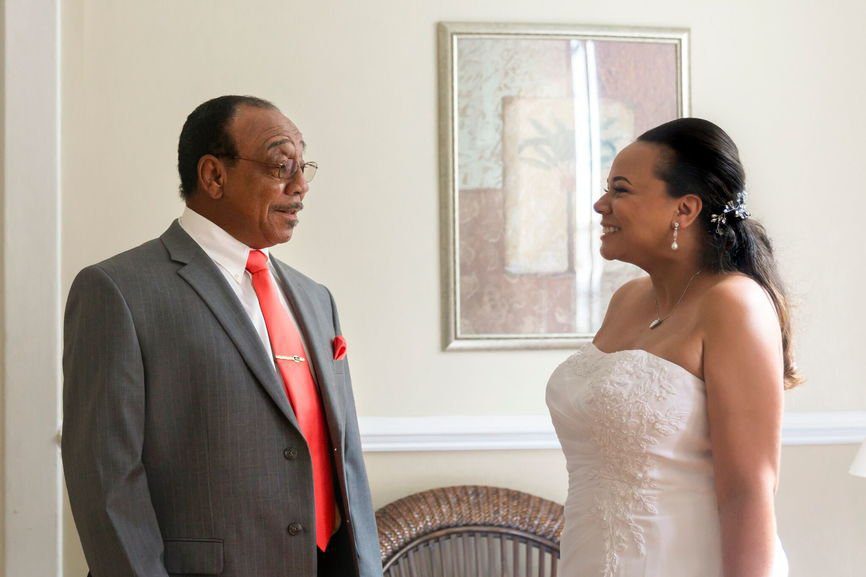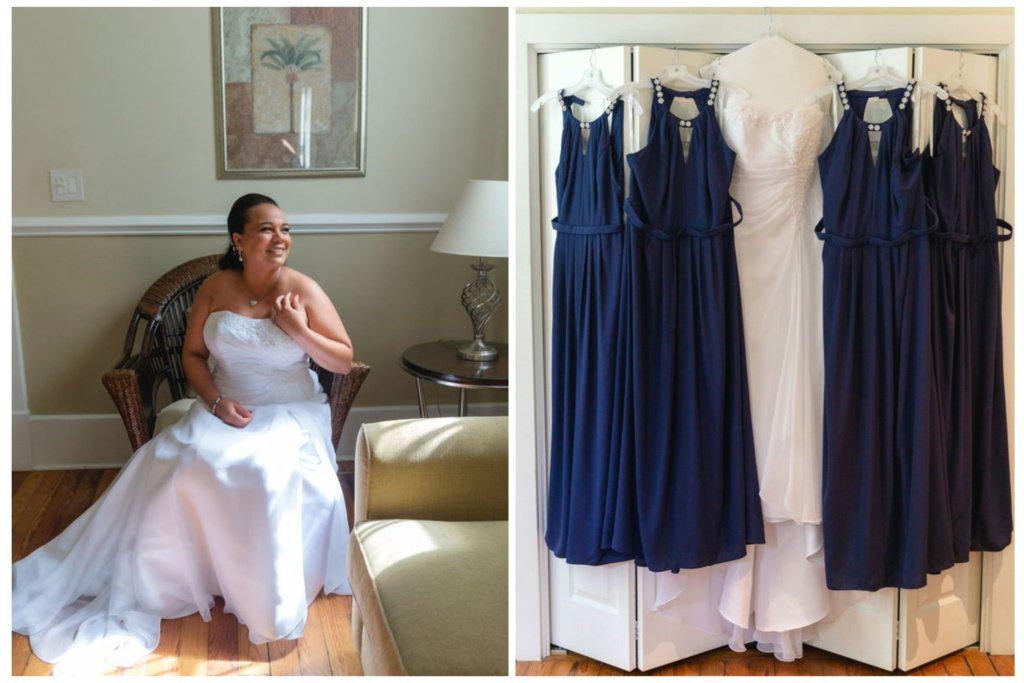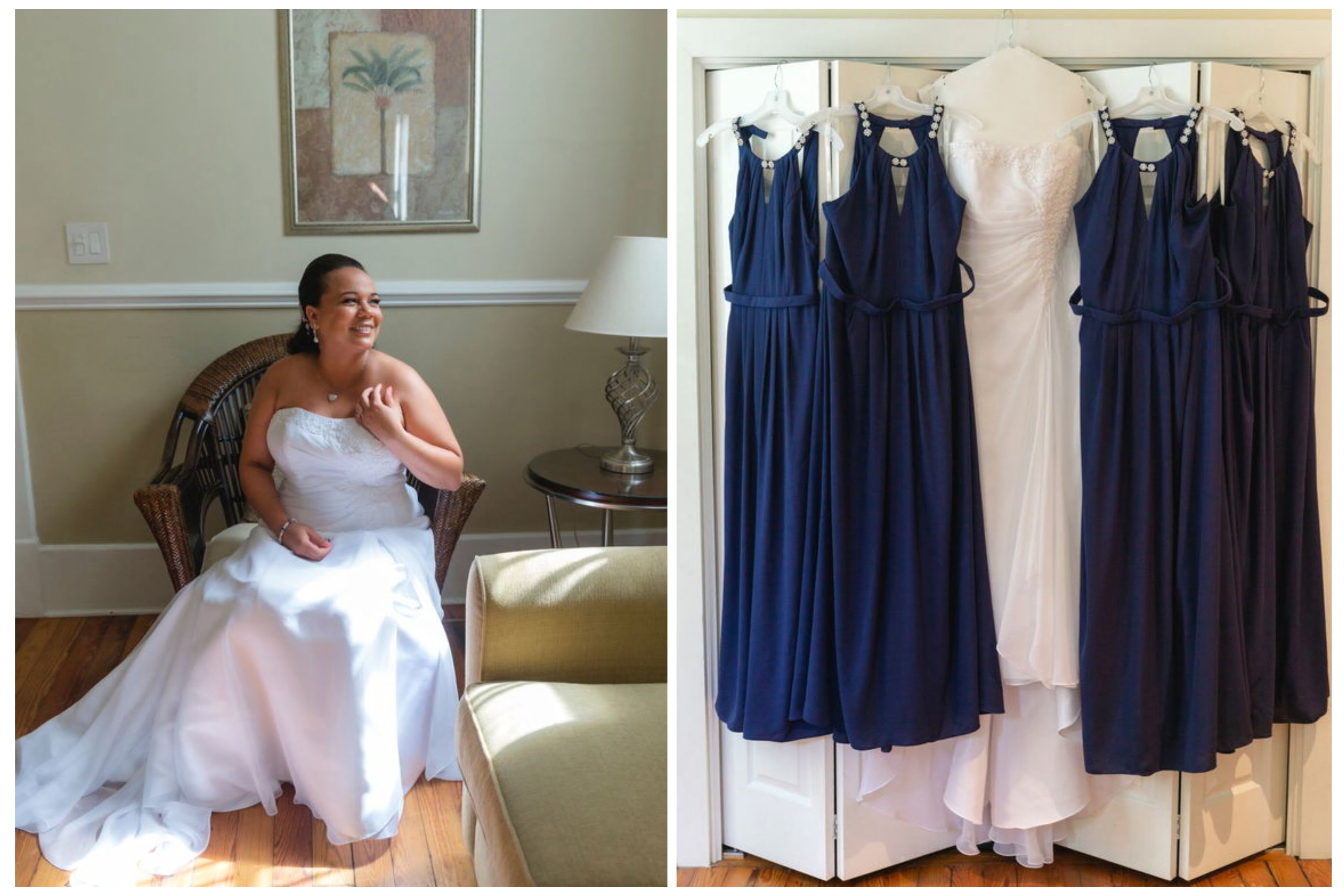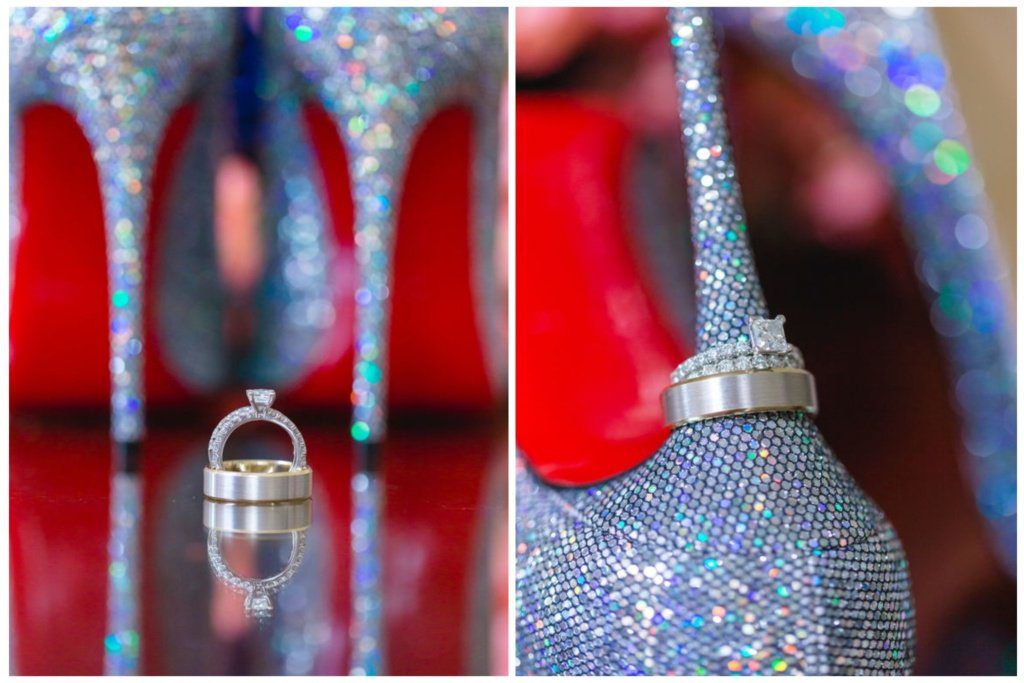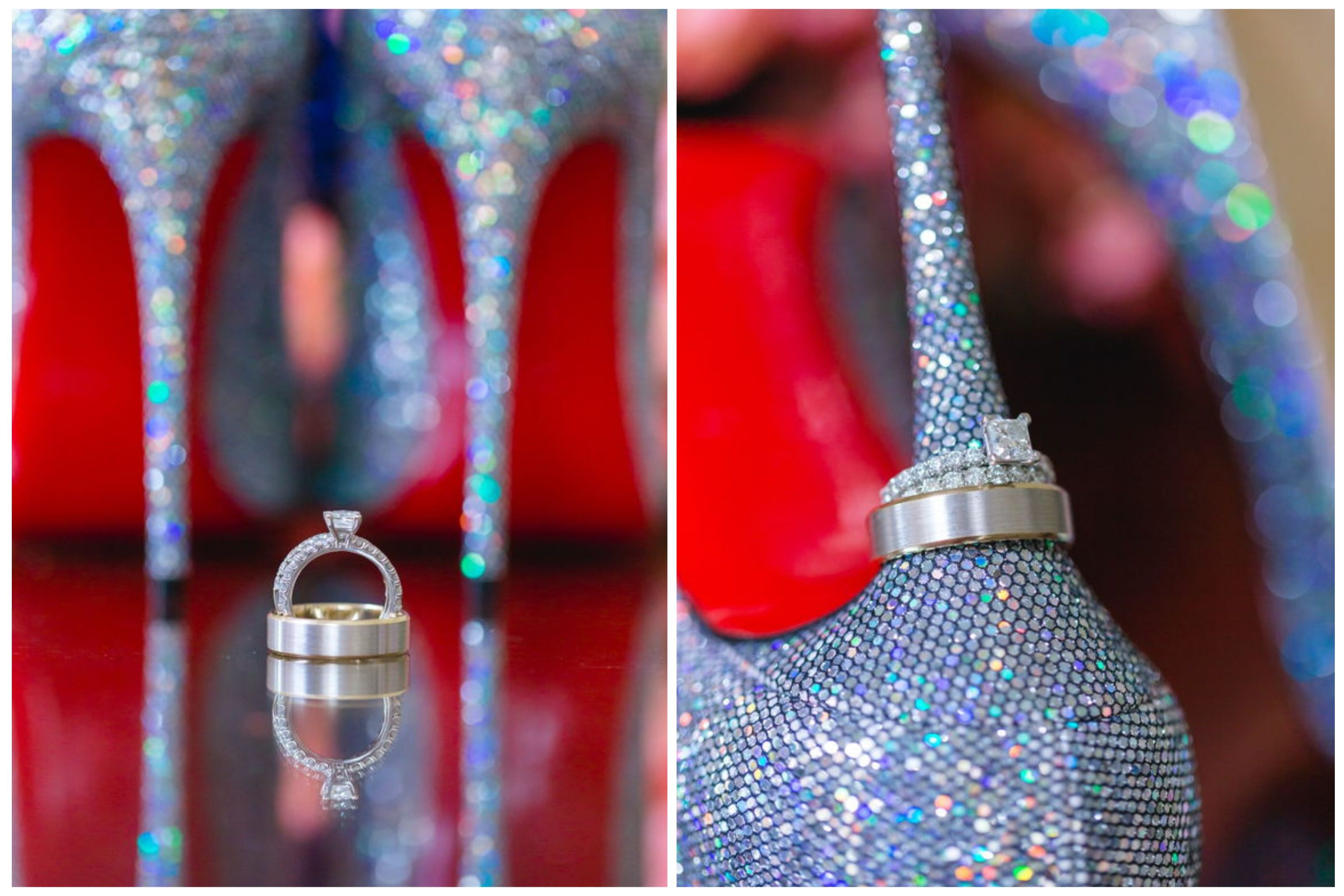 When I asked why they have chosen Savannah for the wedding, the couple answered that they just love the city and the laid-back fun vibe feels like it matches them. As a bonus, it happens to sit right in the middle of where they are both from (her from VA, him for S. Florida)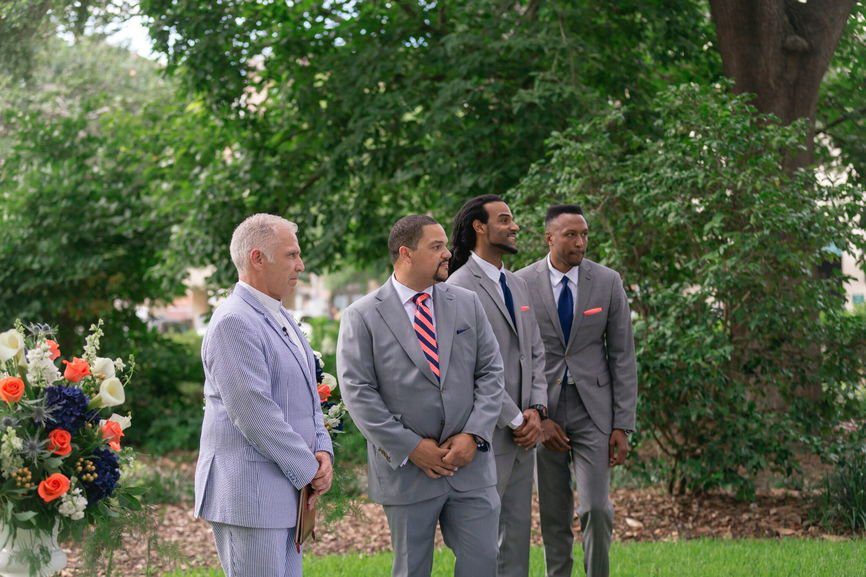 Most of all in Stephen LaShone loves his sense of humor and that no matter what he can make her smiles! Most of all in LaShone Stephen loves that through it all he can always rely on LaShone to be there for him.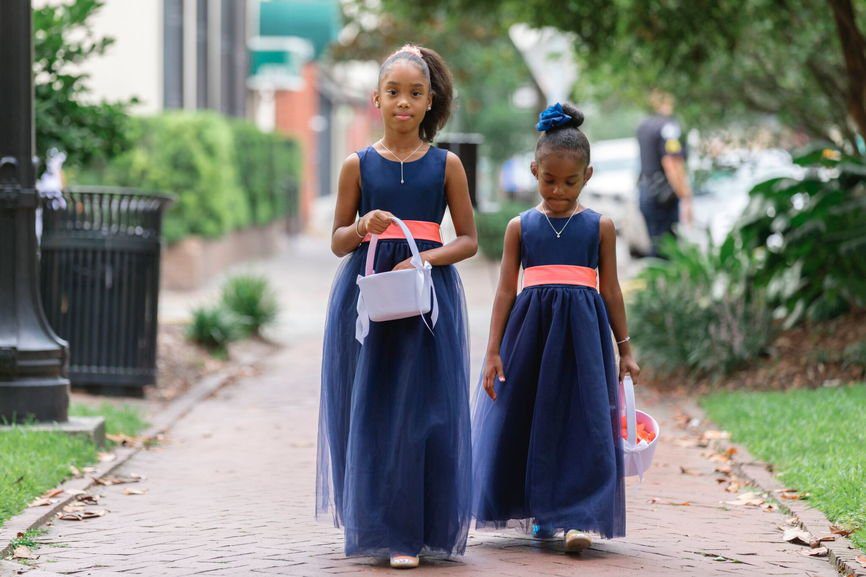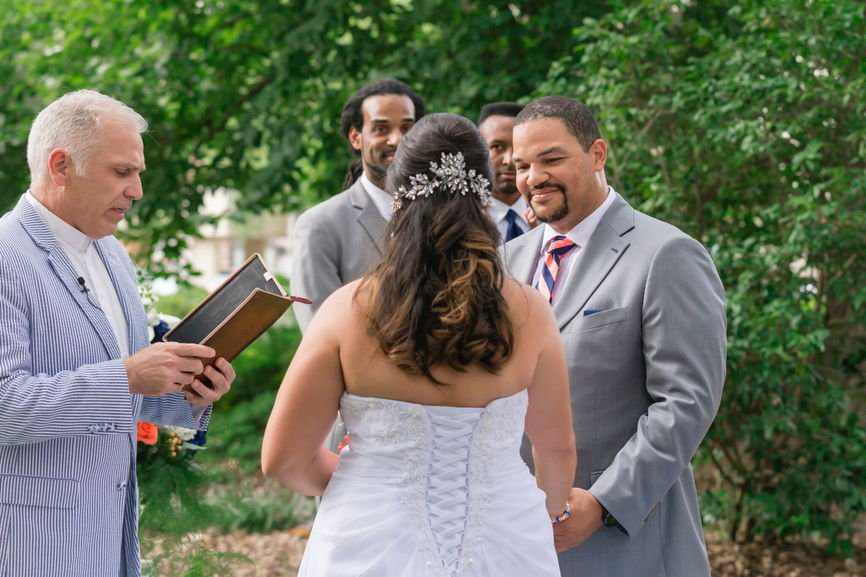 The couple was fantastic. Extremely beautiful, very friendly and absolutely happy! Dress, decorations, colors – everything was very professional and looks amazing on the pictures. Just look at these photos!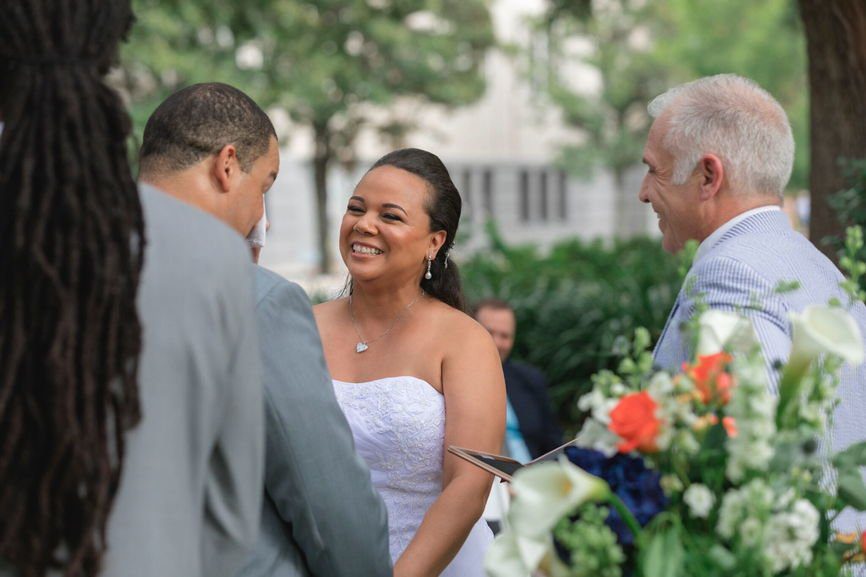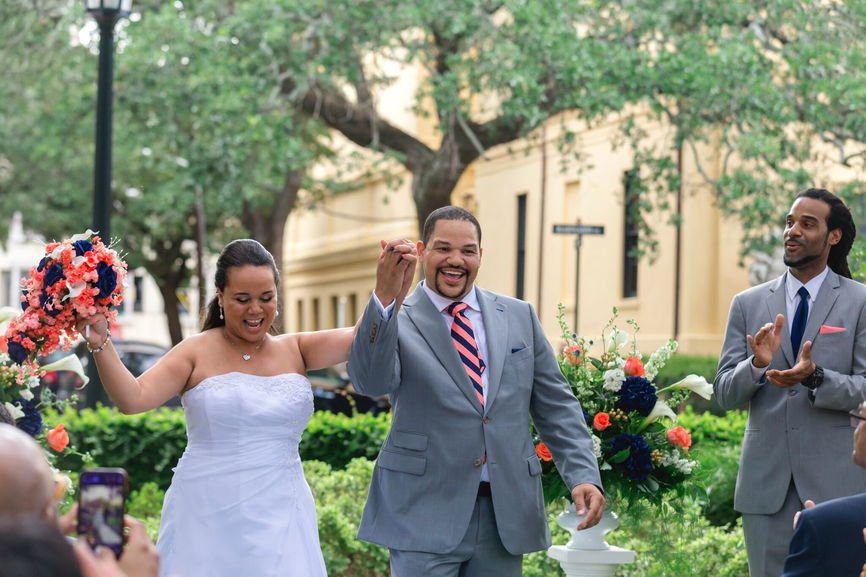 Speaking about the location, the ceremony took place on Telfair Square. The square has two monuments, one of which honors of the Girl Scouts and another of a chambered nautilus. The square is also home to the Trinity Methodist Church, which is the oldest Methodist congregation in the city. And this is just a wonderful place for taking wedding pictures!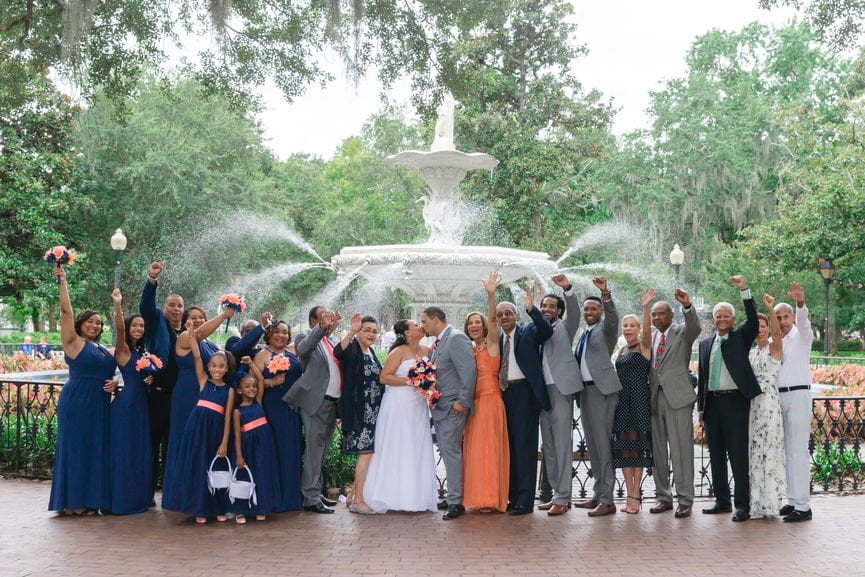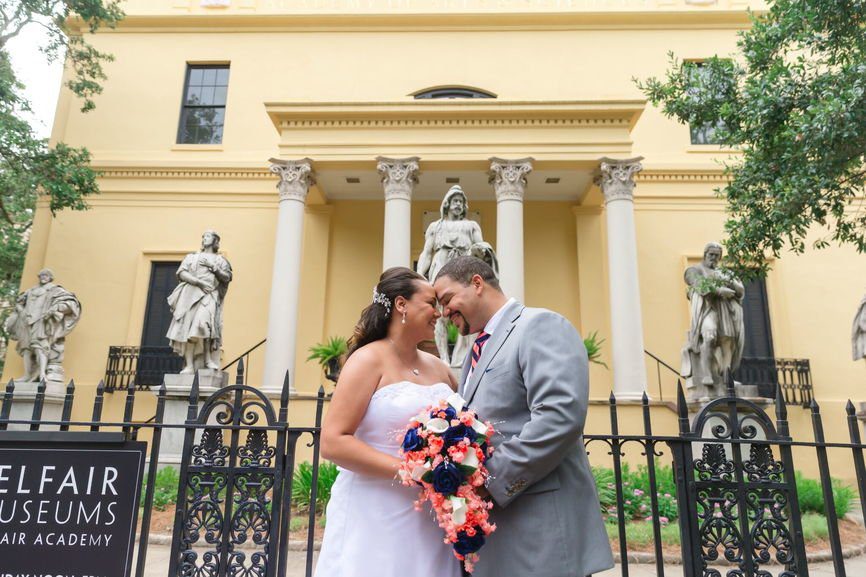 Thank you so much, LaShone and Stephen, for the wonderful session! I hope that you will like the photos as much as I do!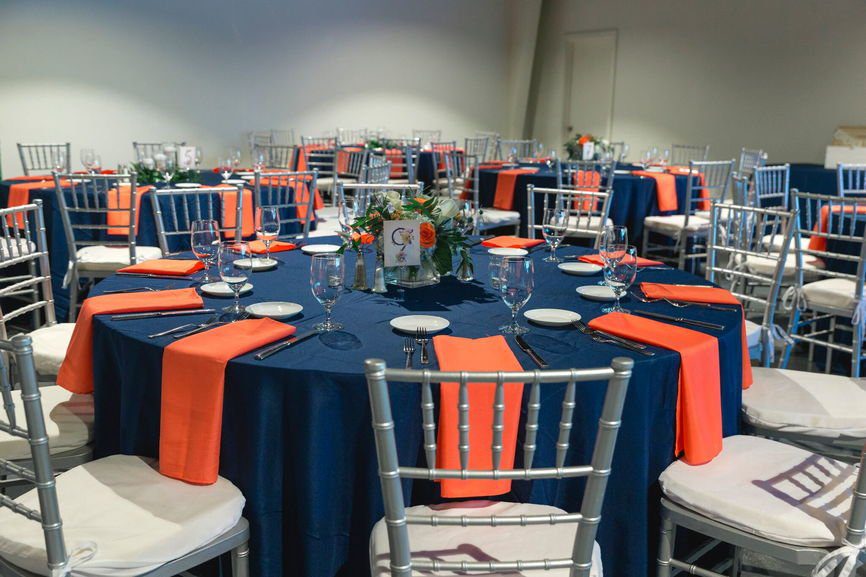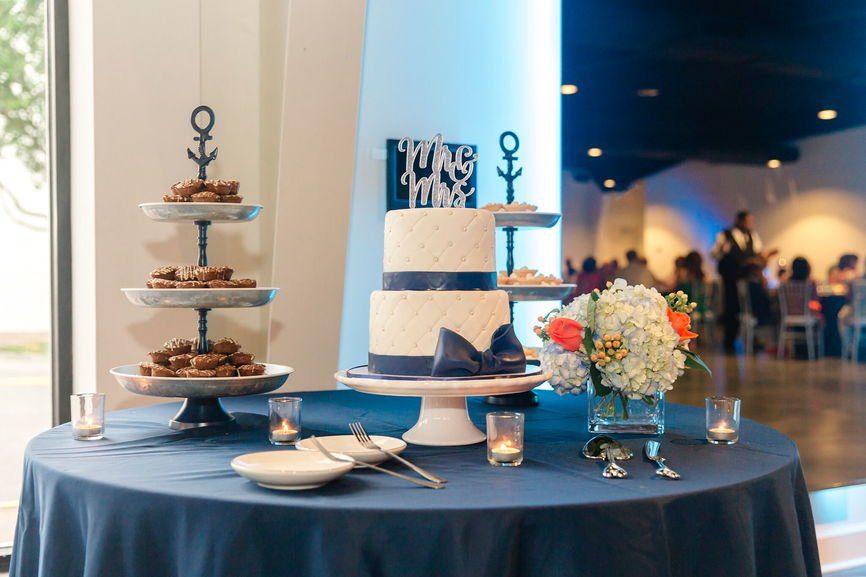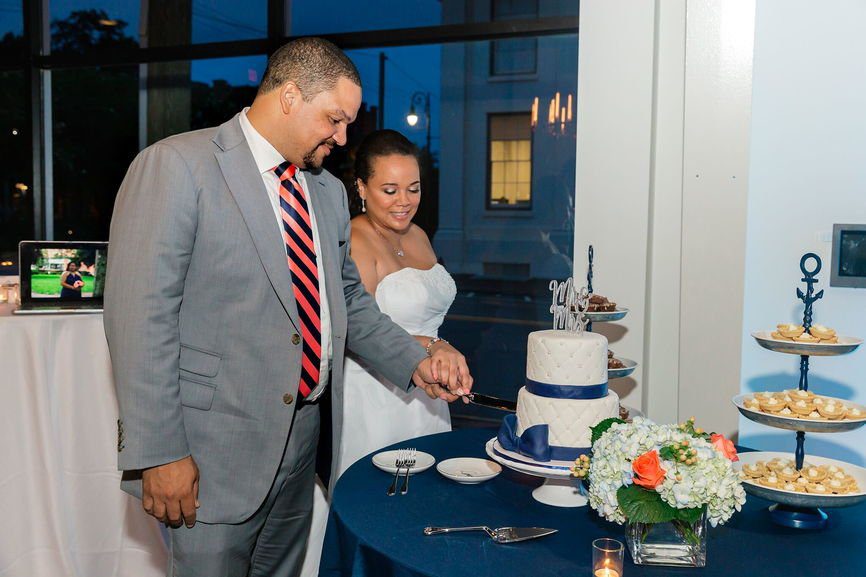 We are working professionally in engagement and wedding photography. Find out more about our offer on these services: here you can learn more about the services of wedding photographer and here about the engagement photographer services.