As a professional photographer in Charleston I have a huge experience of capturing absolutely different weddings. Each of them has its own uniqie story that I am always interested to find out and share with you!
Olivia and Jared is a very beautiful and positive couple, that's why it was a pure pleasure to work with them. Not only the couple, but their relatives as well were really nice and supportative.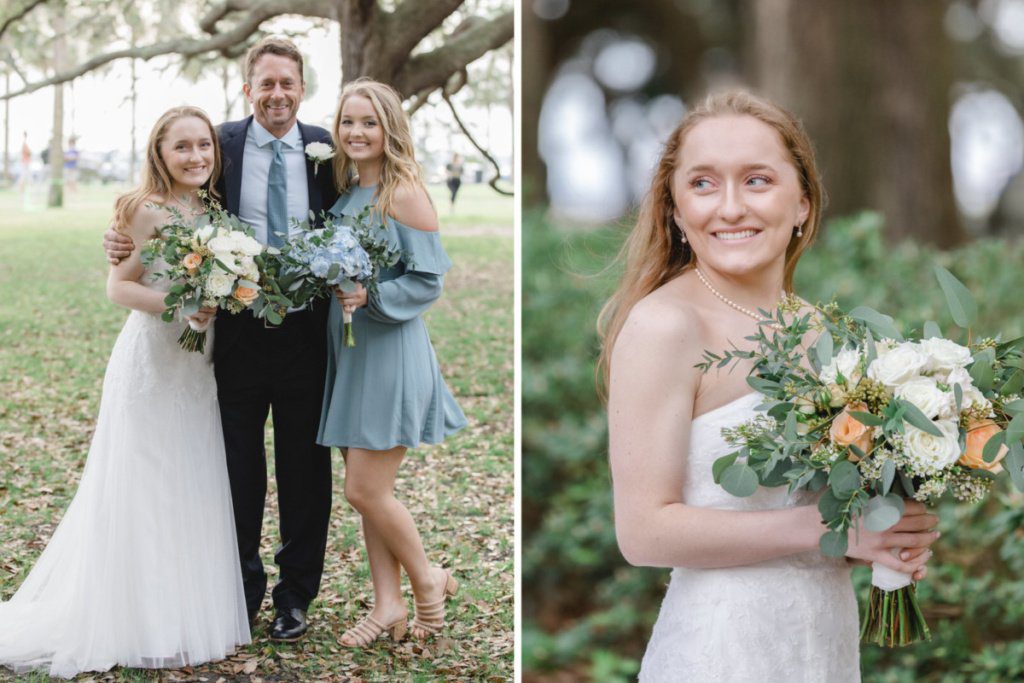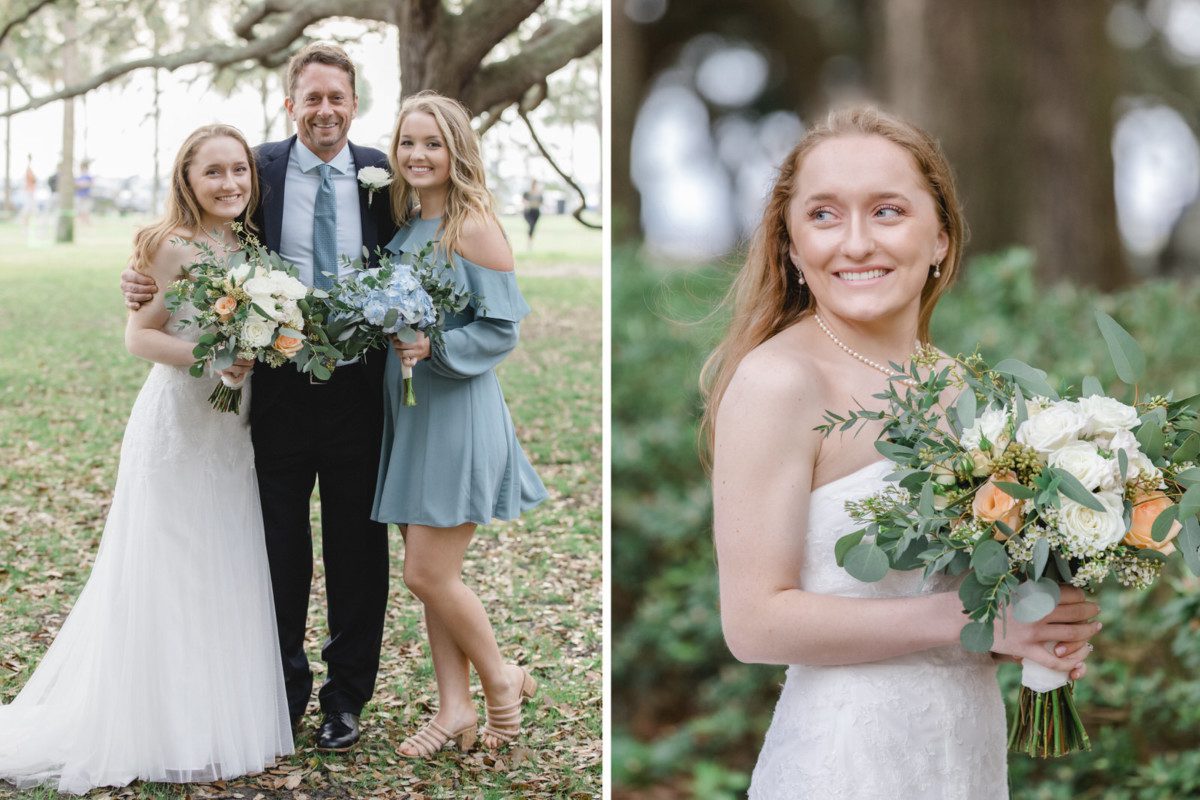 Let me share with you the story how Olivia and Jared met each other!
Olivia was in Fort Bragg with a bunch of childhood friends. One of them was married with a husband in the army. One night they decided to have a small party. Her husband invited over some of his friends. Olivia thought Jared was handsome. They instantly clicked and spent the rest of the night talking for hours. Olivia remember vividly thinking that night, "I think I'm talking to my husband right now."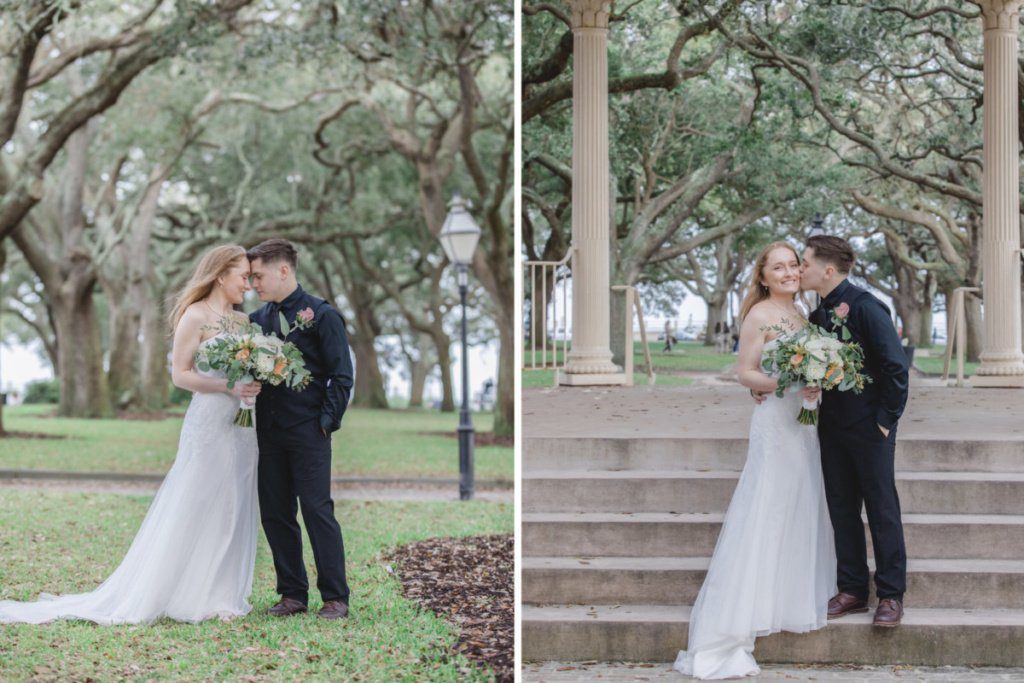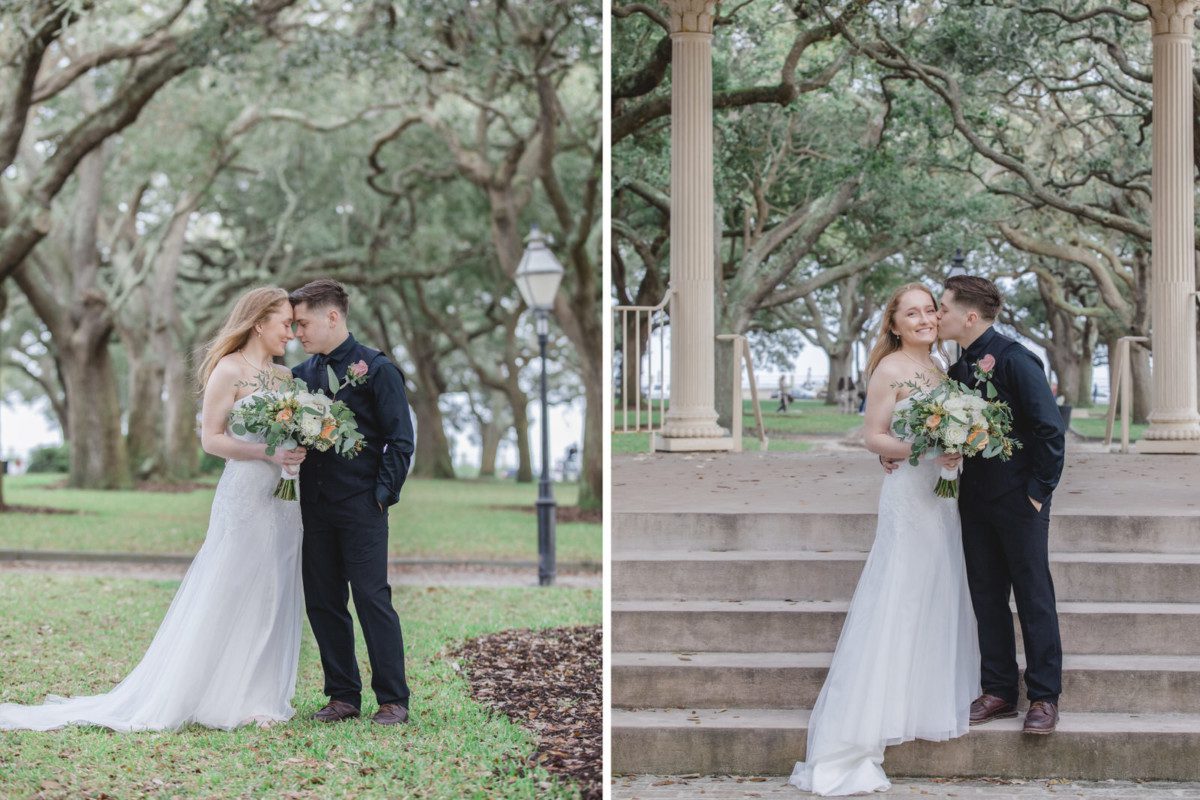 Well, as you can see Olivia was absolutely right! They became wife and husband.
The couple has chosen White Point Garden as a location. I've taken so many wedding sessions here but still it never dissapoints me. Just look at this wonderful greenery, huge trees and beautiful gazebo! And speaking about greenery and flowers what a wonderful bouquet bride is holding in her arms!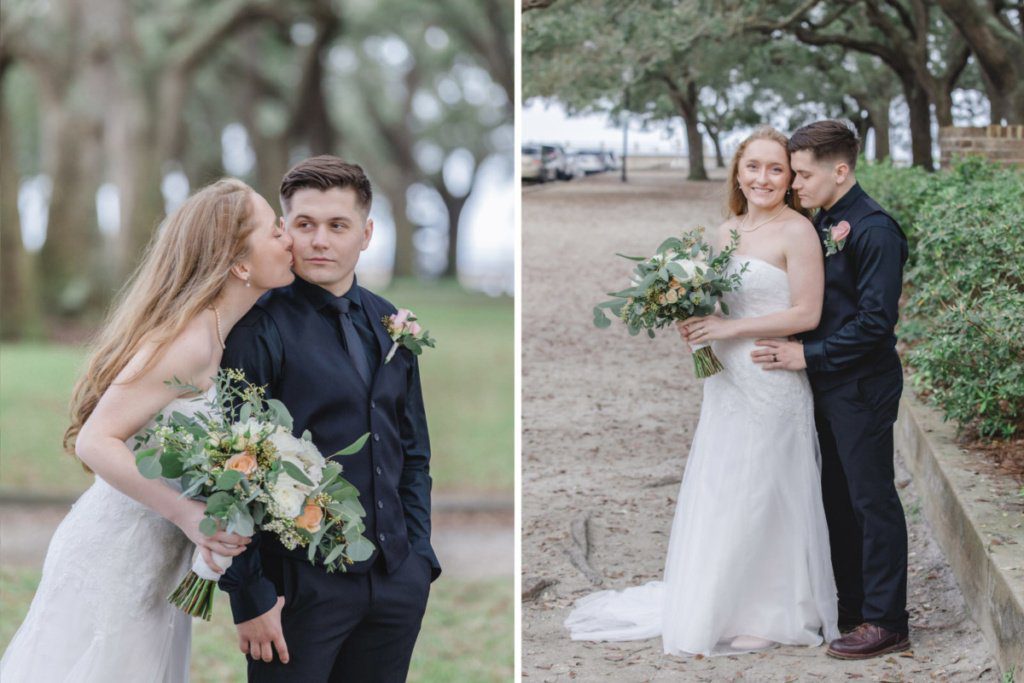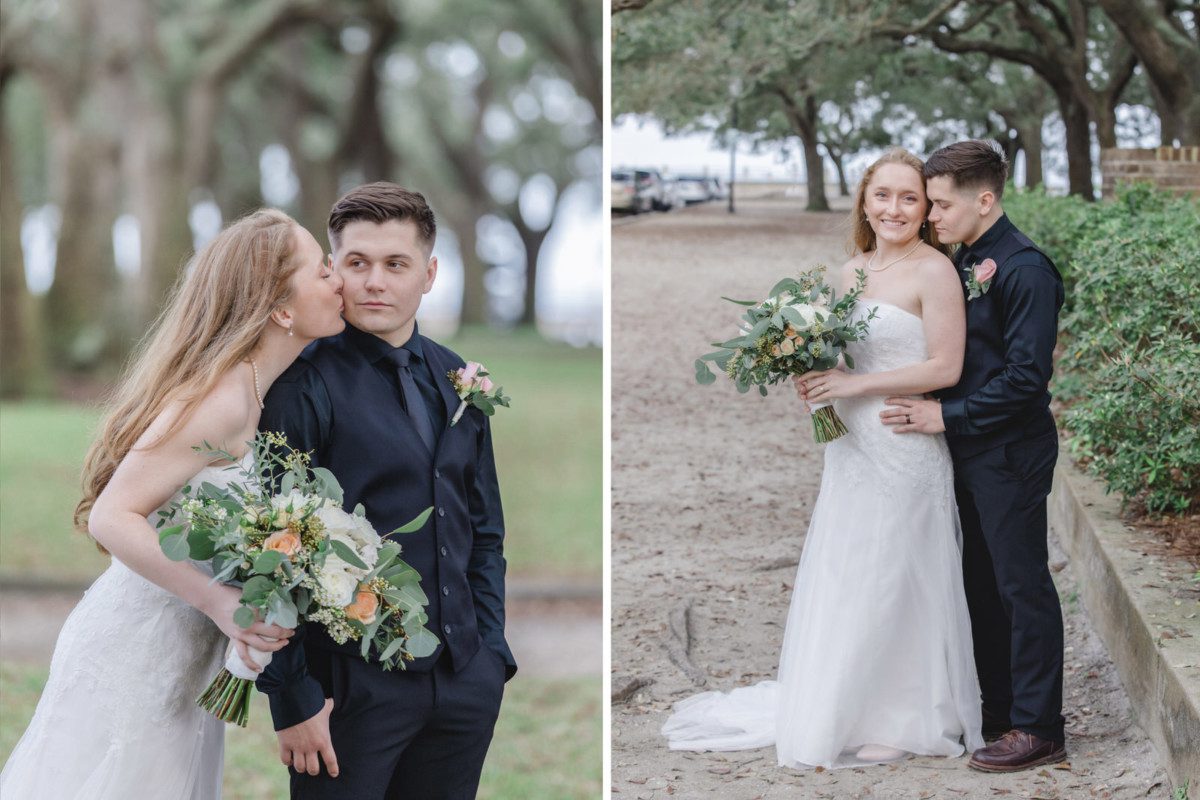 Olivia and Jared have been together for two years and a couple of months. In 5 years they see ourselves where ever the wind takes them. They may be in Oregon (where Jared is from), Washington, Montana, Idaho, or even Alaska (since we are moving there so soon). They love the outdoors. Olivia and Jared enjoy hiking, backpacking, and anything nature related. They don't know exactly where they will be, but they will have some brown labs with them too. They are both pretty adventurous and love going to new places.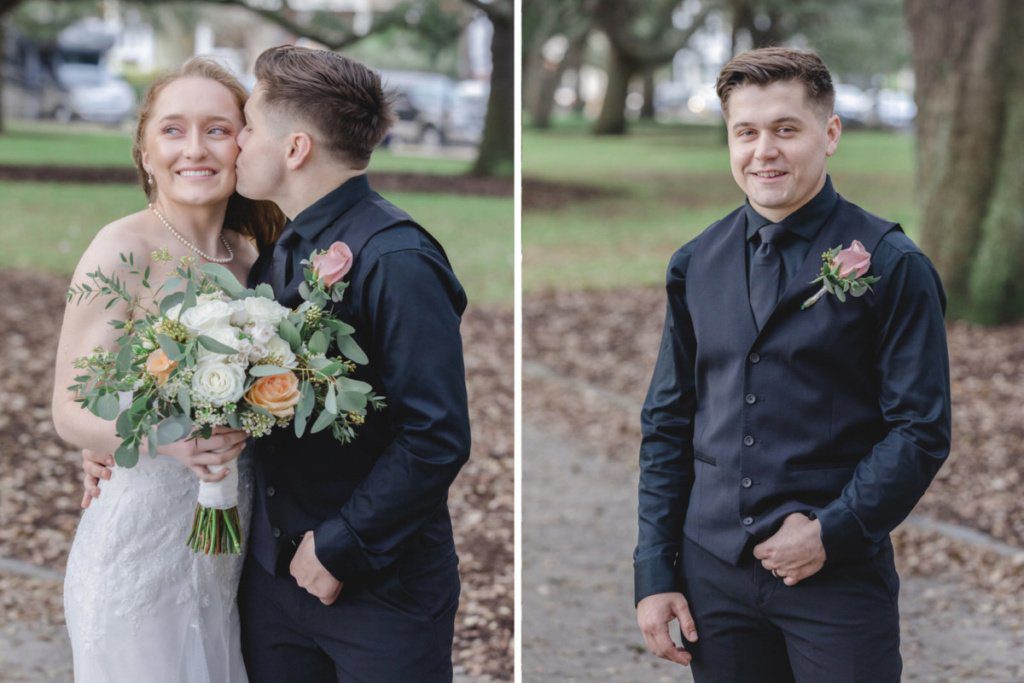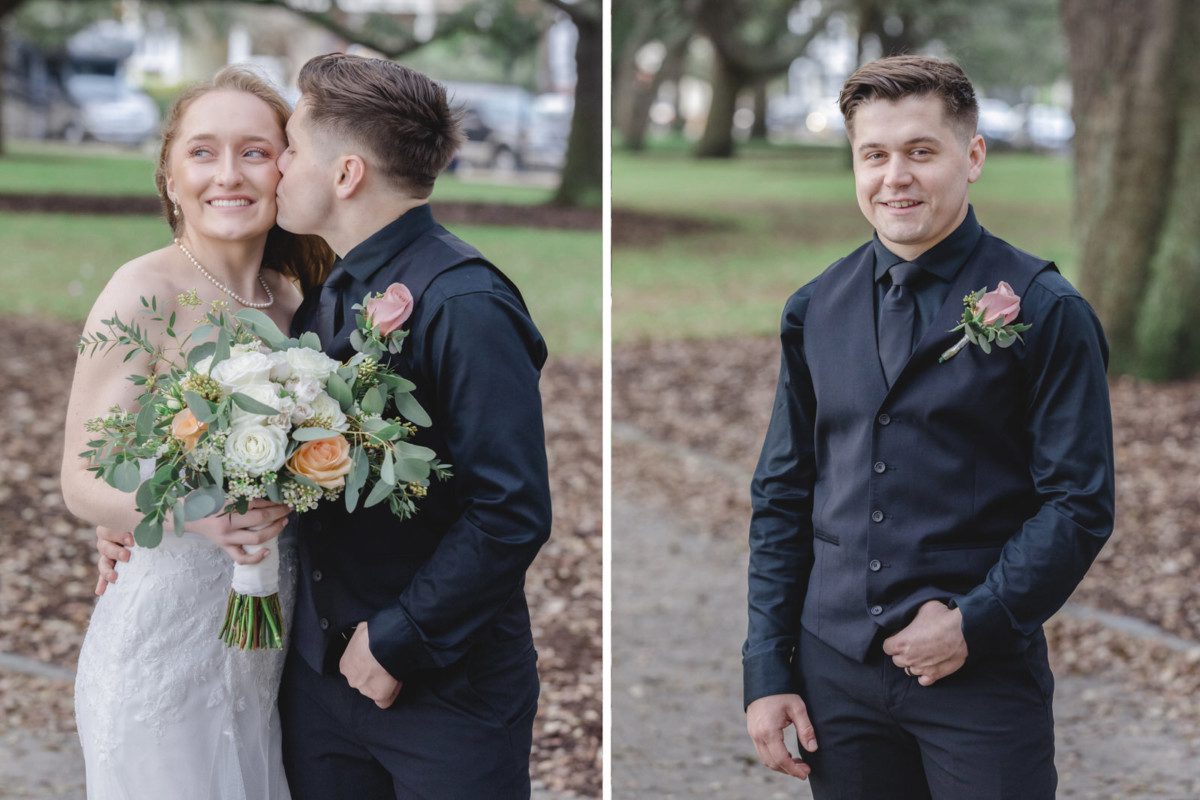 Of course, Charleston is a popular spot for the tourist. And lot's of people come here to have they wedding in this wonderful city. Why? Because anyone can find here something close to the heart. Let's see the reason why Olivia and Jared have chosen Charleston as a city for one of the biggest day in their life, " We knew we wanted something small. We have visited Charleston together many times and love it. We thought it would be a fun and romantic place for a small celebration. "
And they were absolutely right!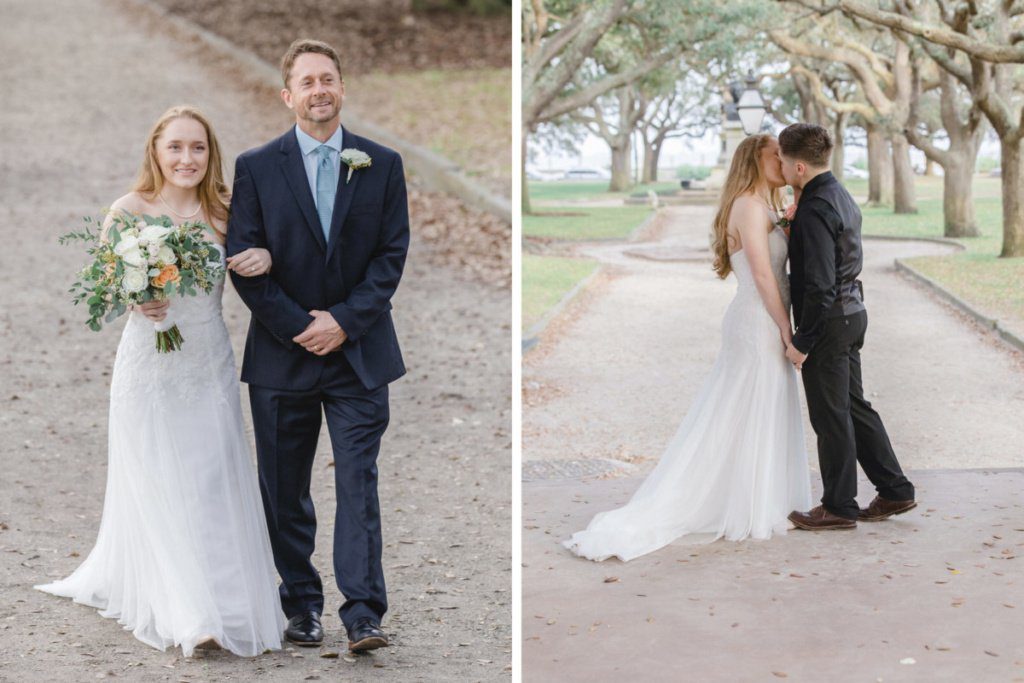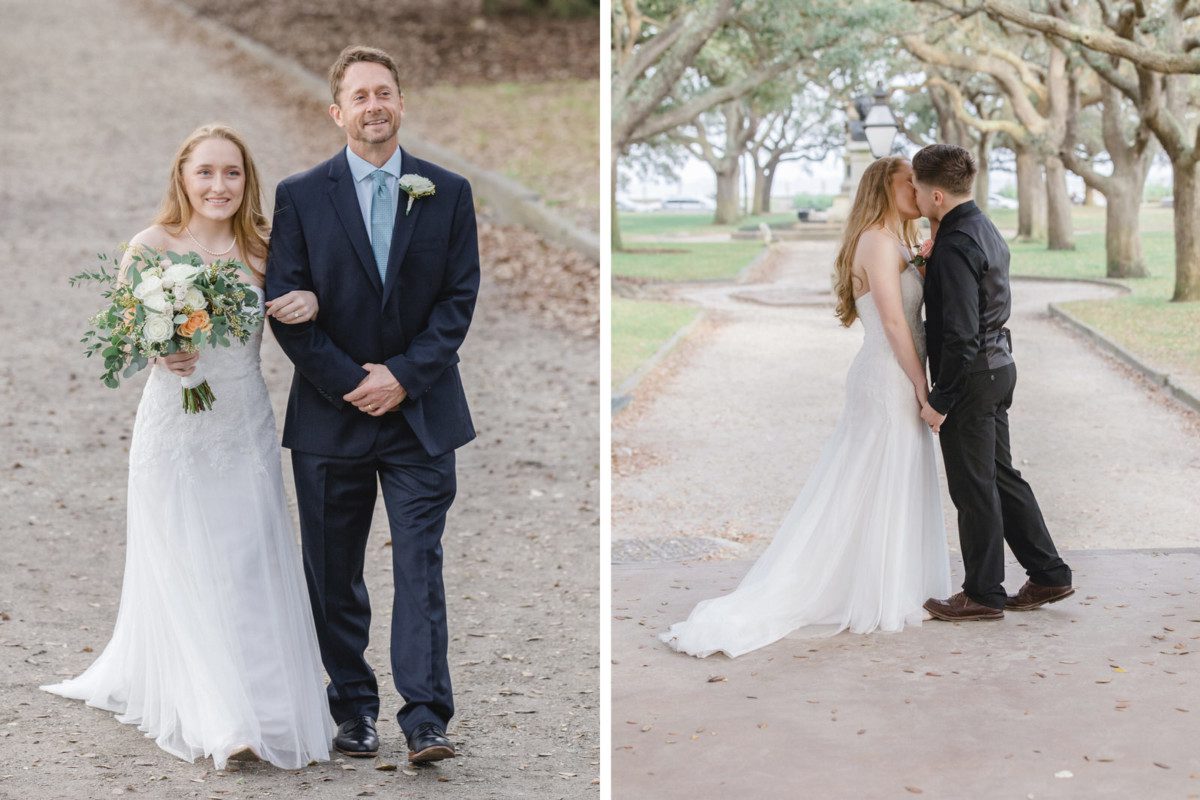 And finally as I always do I've asked them what they love most in each other.
Olivia said, "There is no one thing, but I love how sweet he is to me!"
Jared answered, "I could never choose just one so I would say loving and supportive she is. "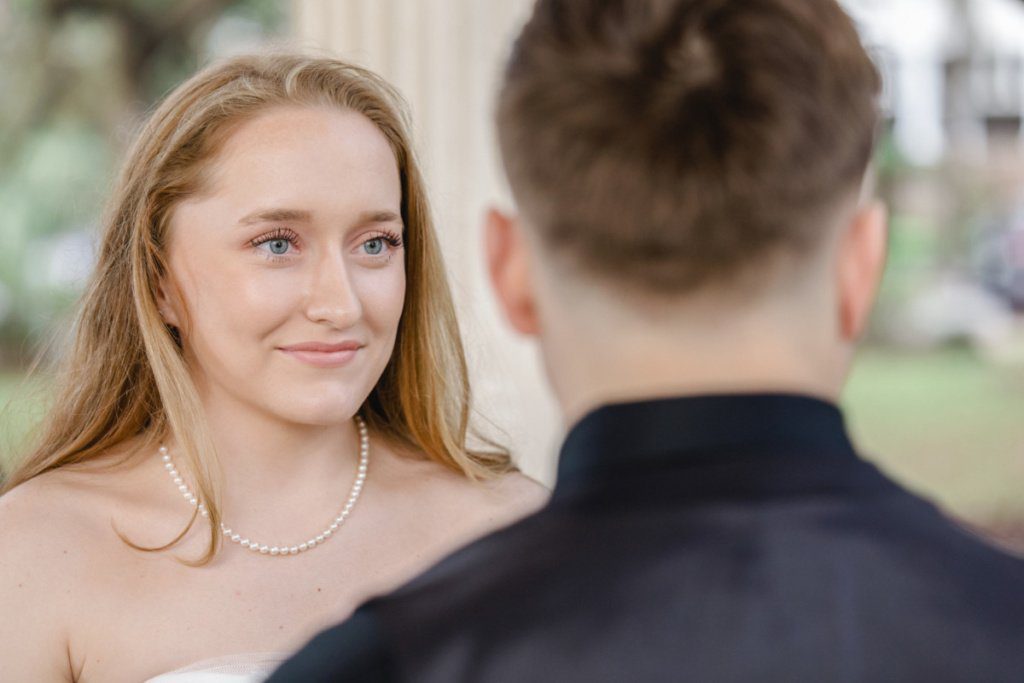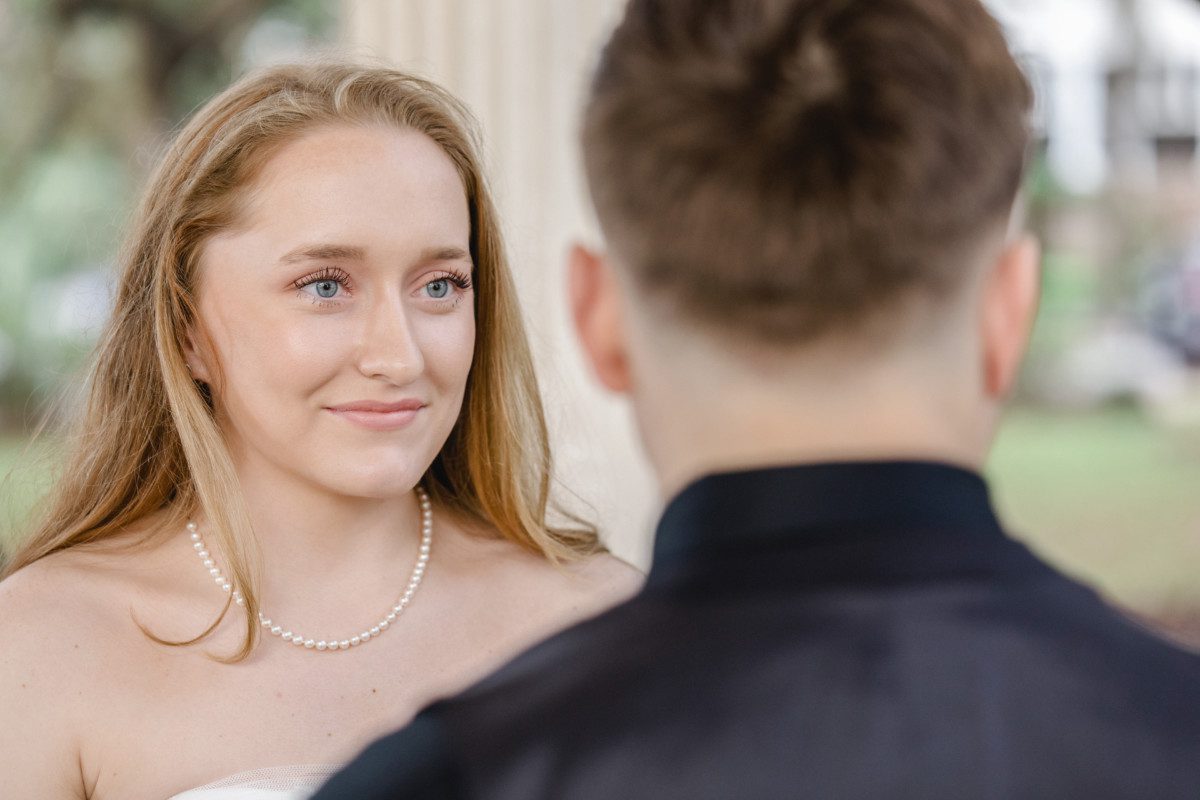 Thank you so much guys, you were absolutely amazing! I really hope that you will like these photos as much as I do!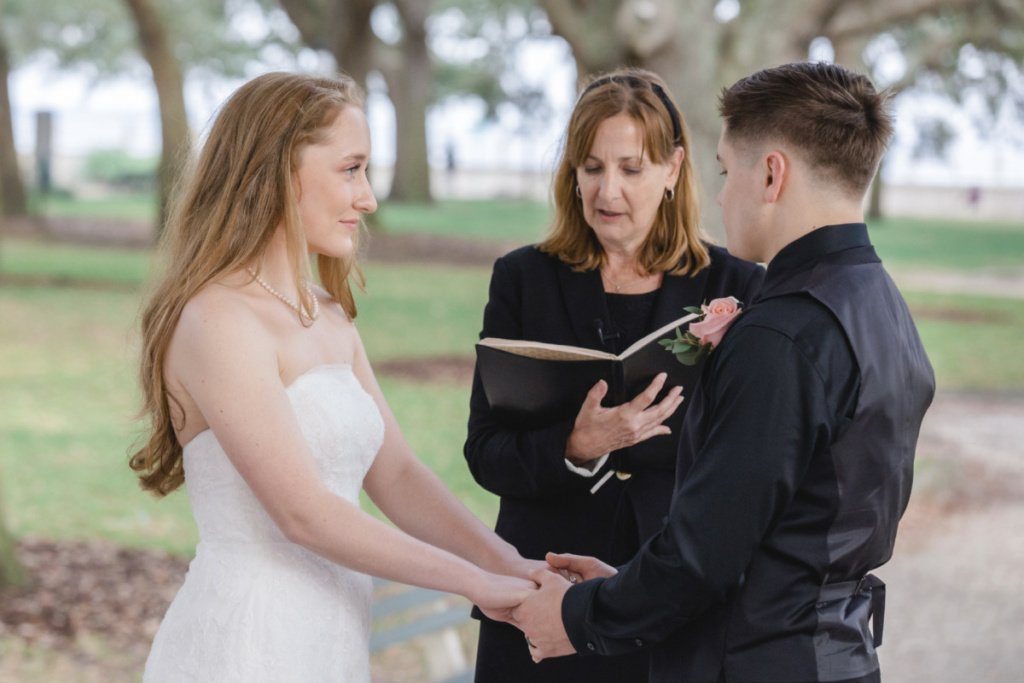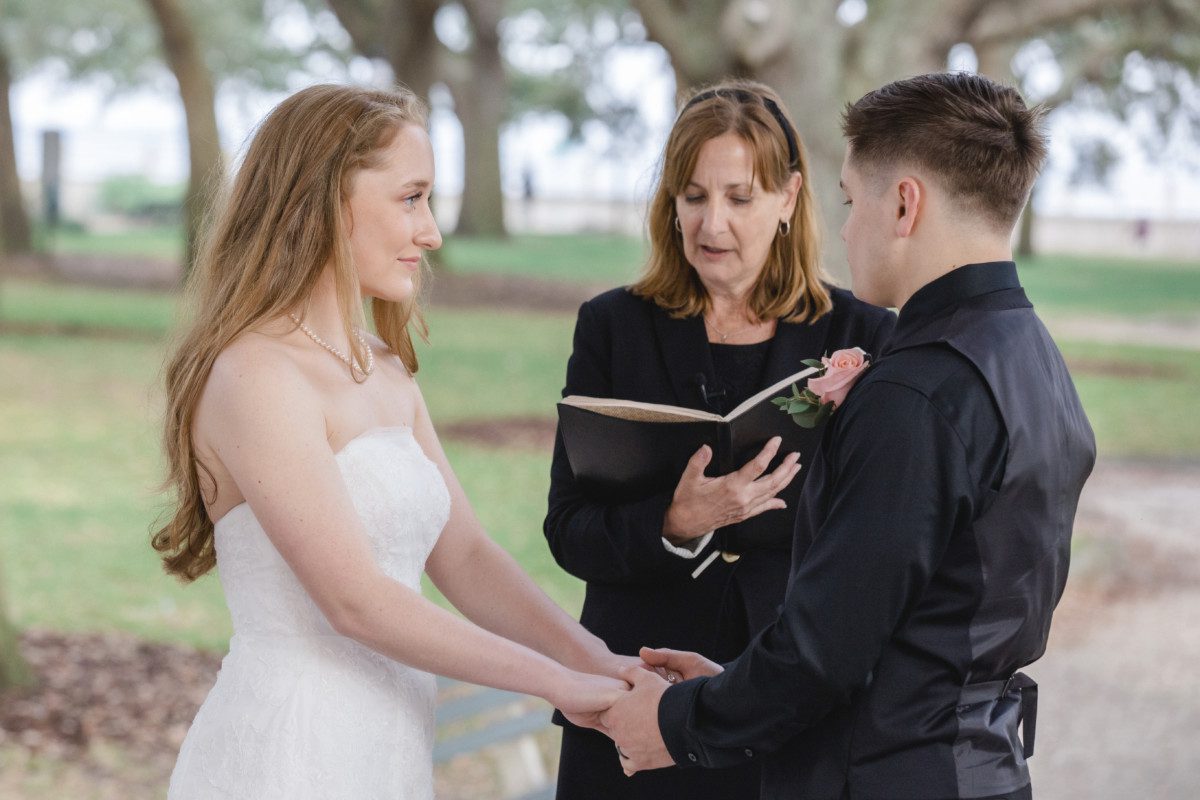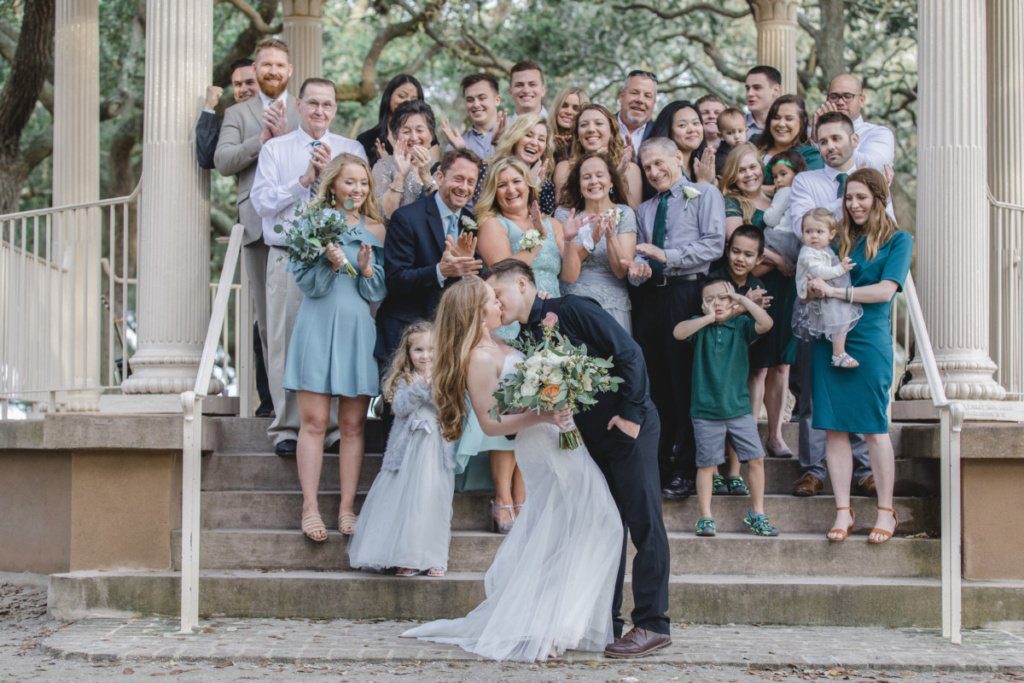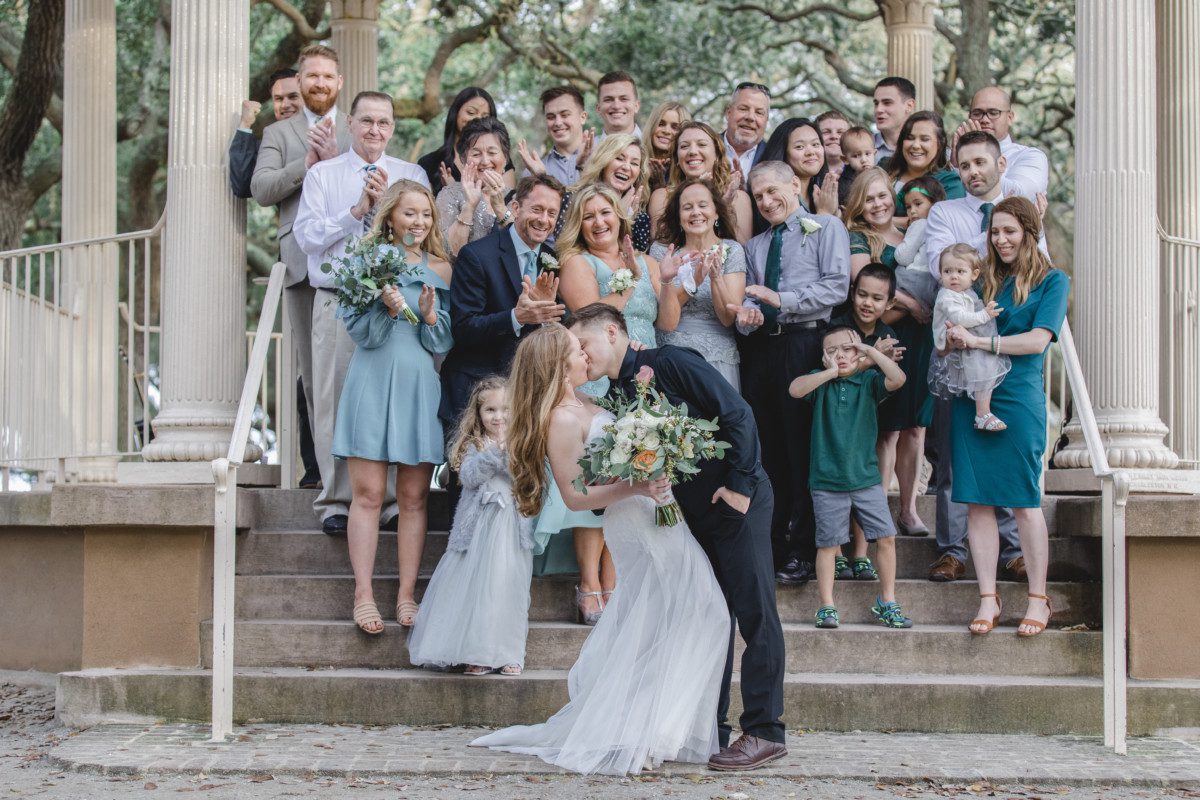 Dress store – davids bridal
Rings – Manly Bands & Jared


We are working professionally in engagement and wedding photography. Find out more about our offer on these services: here you can learn more about the services of wedding photographer and here about the engagement photographer services.