I have so many wonderful sessions this summer! And I can't wait to tell you about all of them. Special place in my memories take the wedding session of Victoria and Michael in Church of the Holy Communion! Being honest with you, this is not the first time when I take pictures of this beautiful couple – we already had an engagement session in White Point Garden together.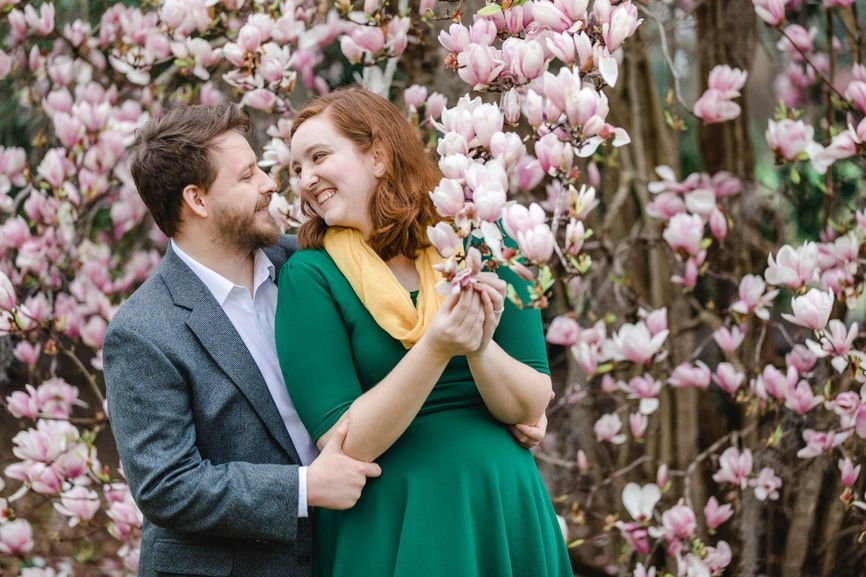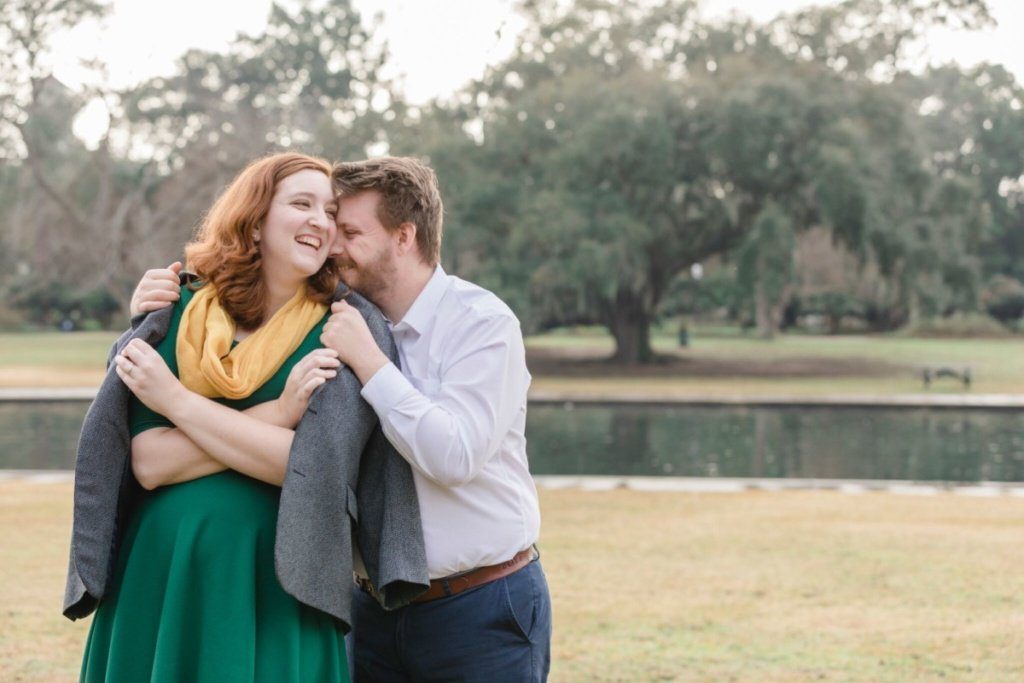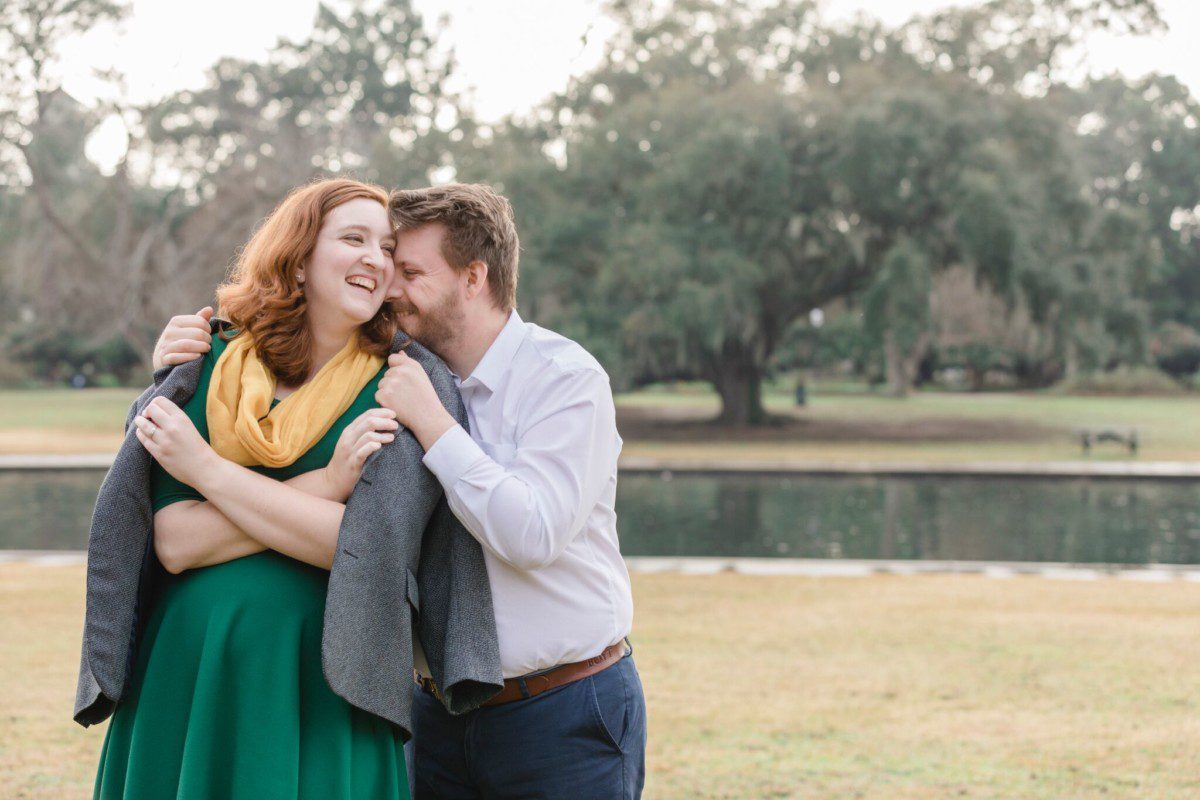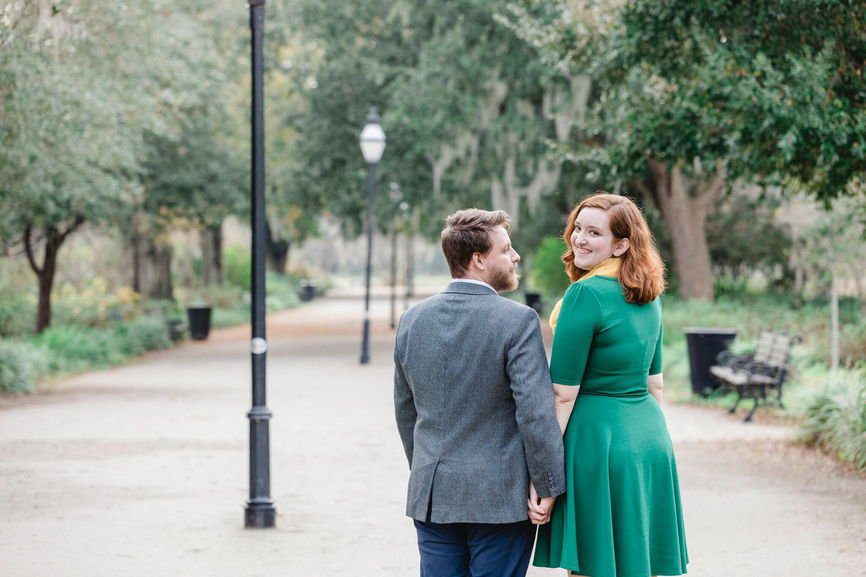 As you can see, the time we spent there was unforgettable! So many smiles and positive emotions. And now let's come back to the wedding day. And we will start as we always with the story of Victoria and Michael!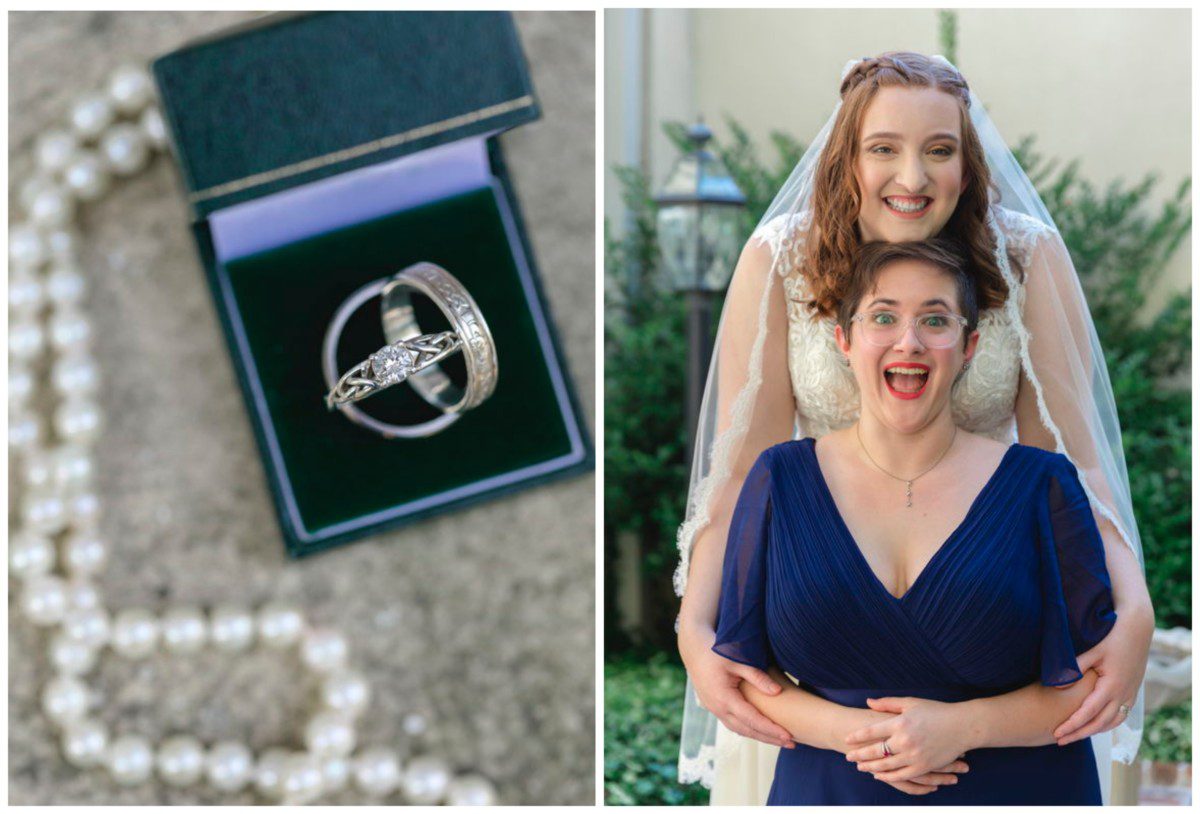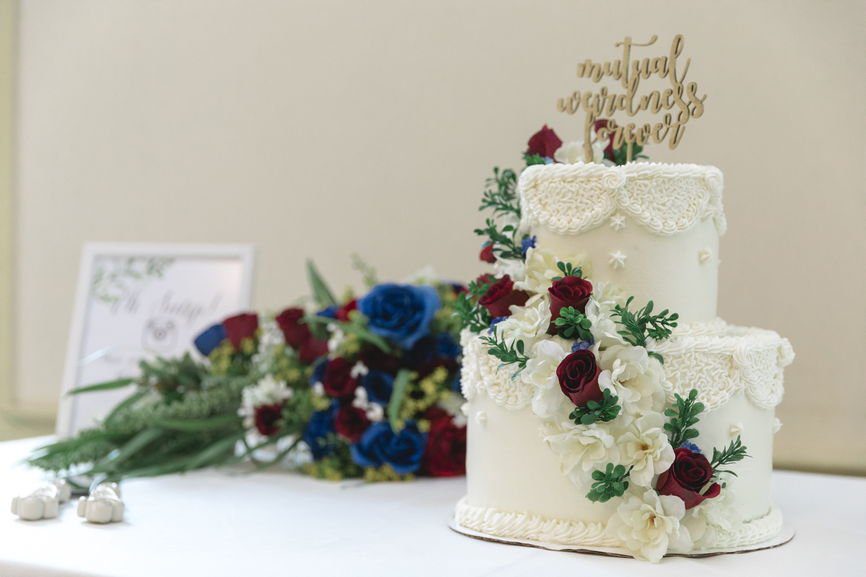 They met on July 22, 2017. Victoria was visiting friends in Charleston and celebration a friend's birthday. It also happened to be the birthday of one of her friend's coworkers, Michael. They all met up for dinner and board games to celebrate the boys' birthdays, and we're instantly smitten. Victoria remembers thinking Michael was incredibly cute and smart, while Michael thought Victoria was beautiful and mysterious. Victoria and Michael have been together for a year and a half. In five years, Victoria plans on beginning her career as a counselor, and they both hope to own their own house. Sounds like a great plan!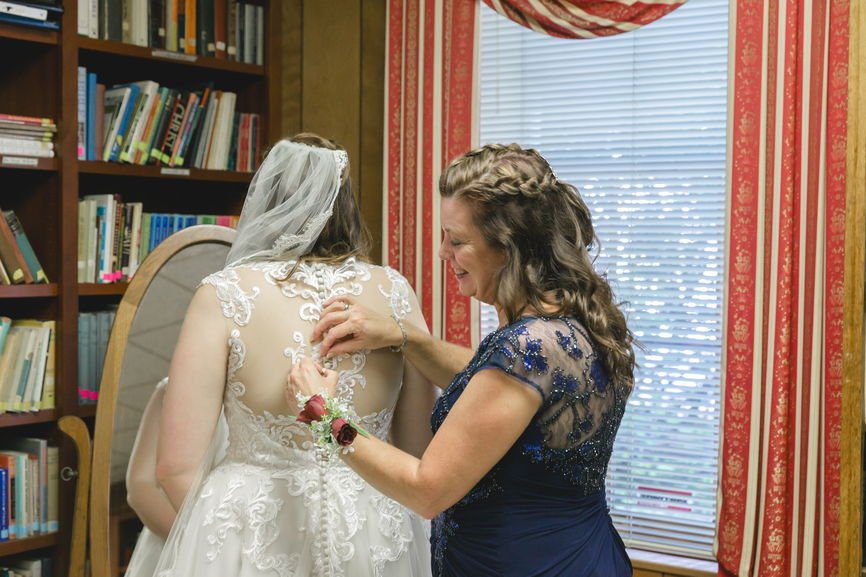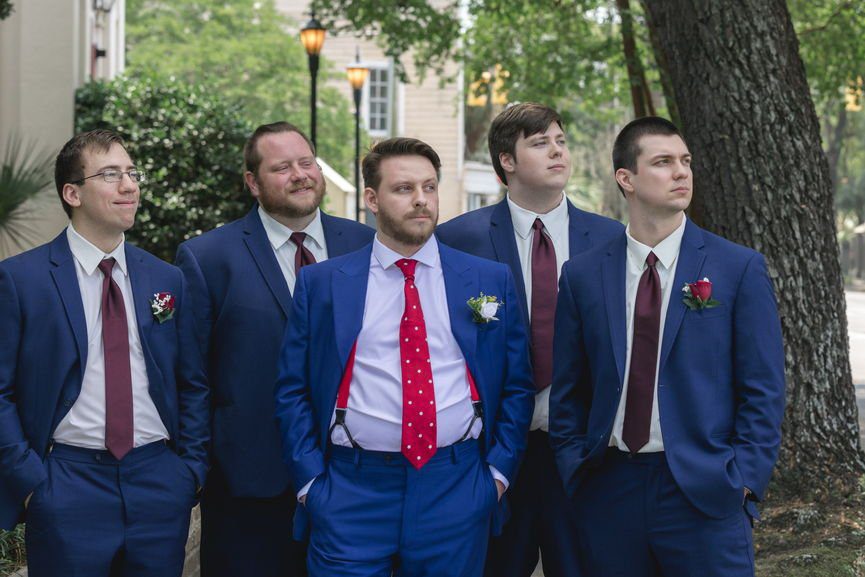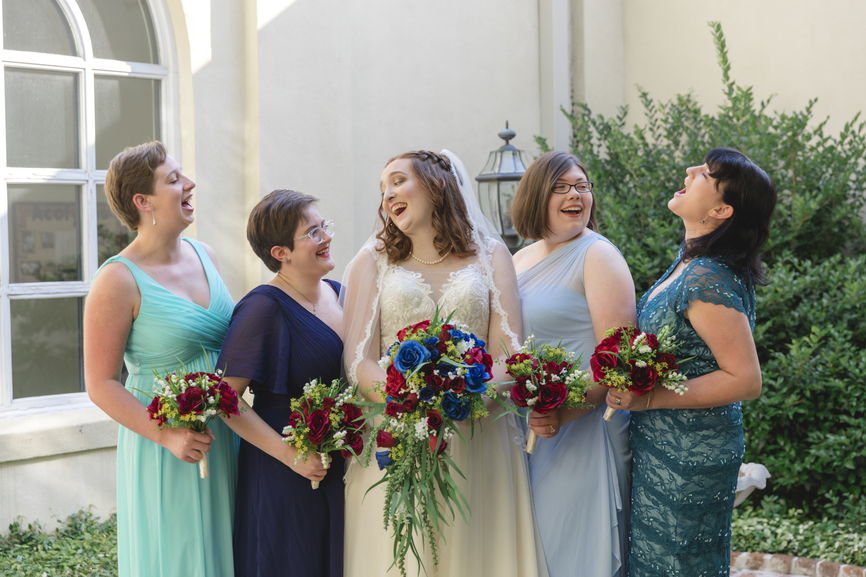 Because they met on Michael's birthday, Michael always says that Victoria is "the best birthday present I've ever gotten."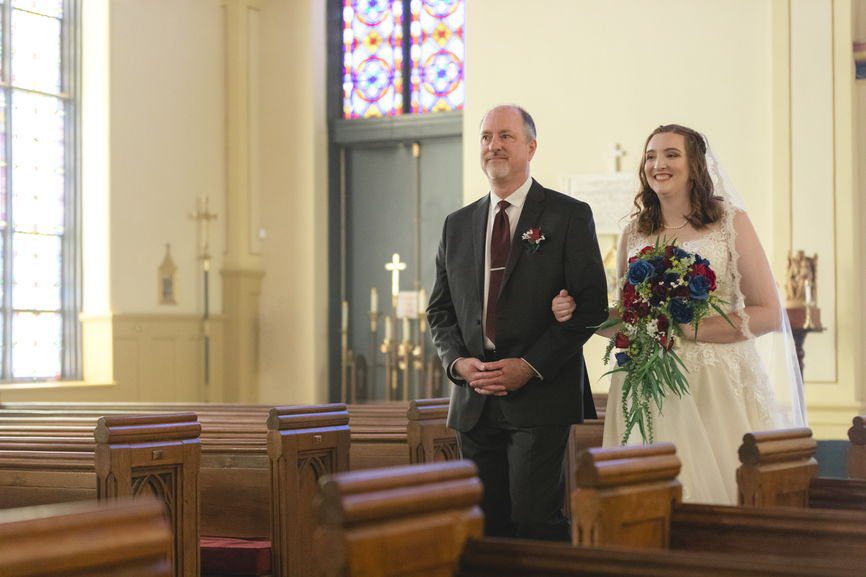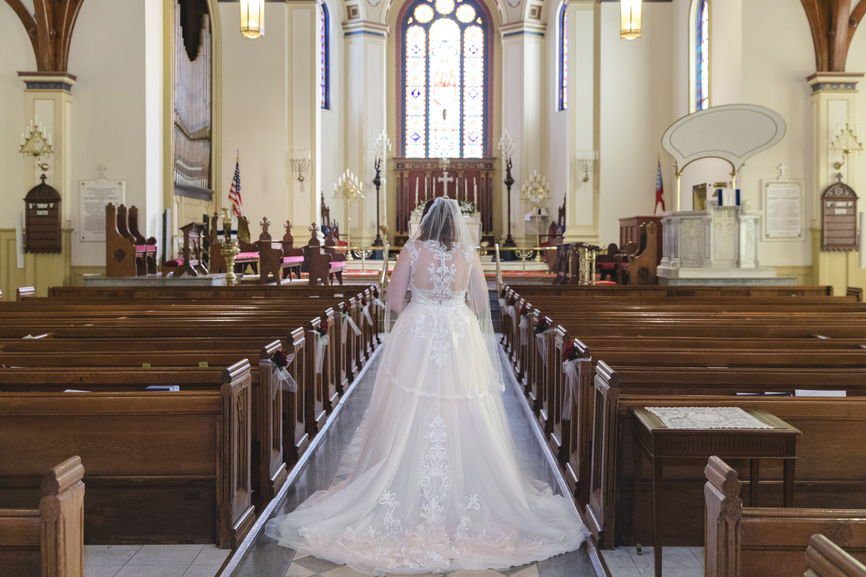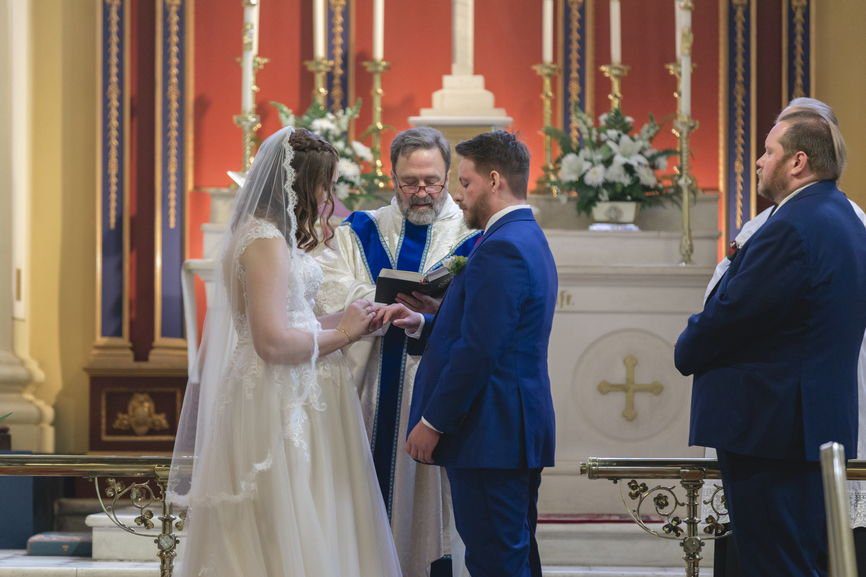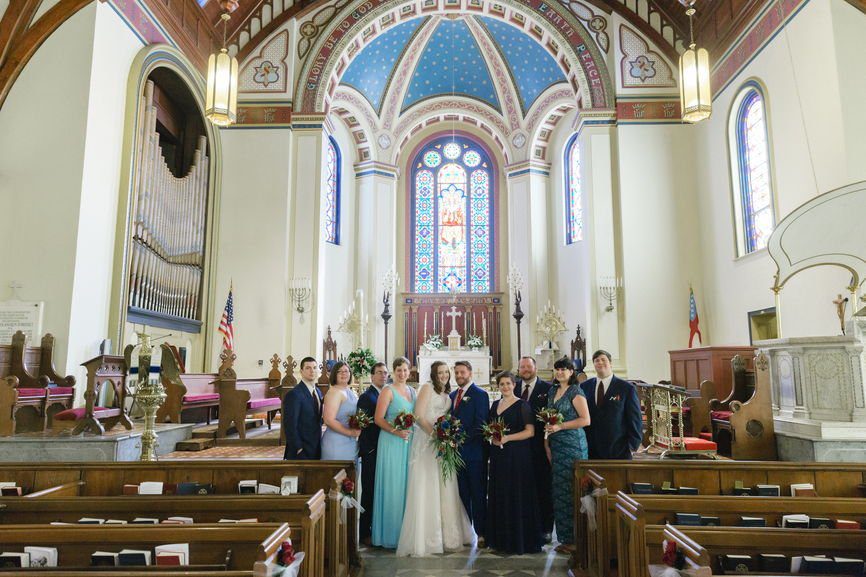 Michael grew up in Charleston, and both Victoria and Michael are very involved in their church. They could not imagine getting married in any other location. And from my experience as a wedding photographer, Church of the Holy Communion is one of the most beautiful and romantic places for taking wedding photos!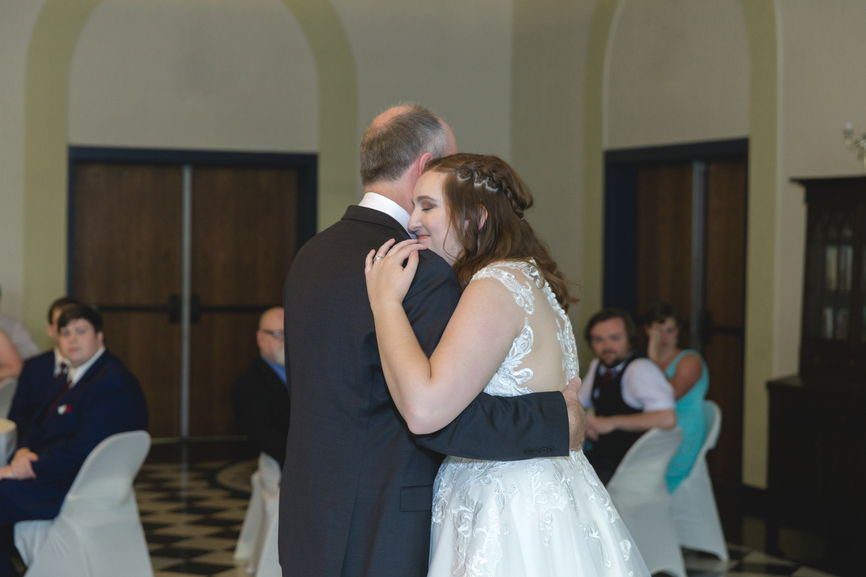 When I asked the couple, what they like most about each other, Tori answered, "What I love most about Mike is his generosity and kindness to everyone he meets. He is one of the kindest people I know, and he always takes care of me and loves me so effortlessly."
And Mike shared, "What I love most about Tori is her sincerity and warmth. She's always ready to cheer me up when I feel blue!"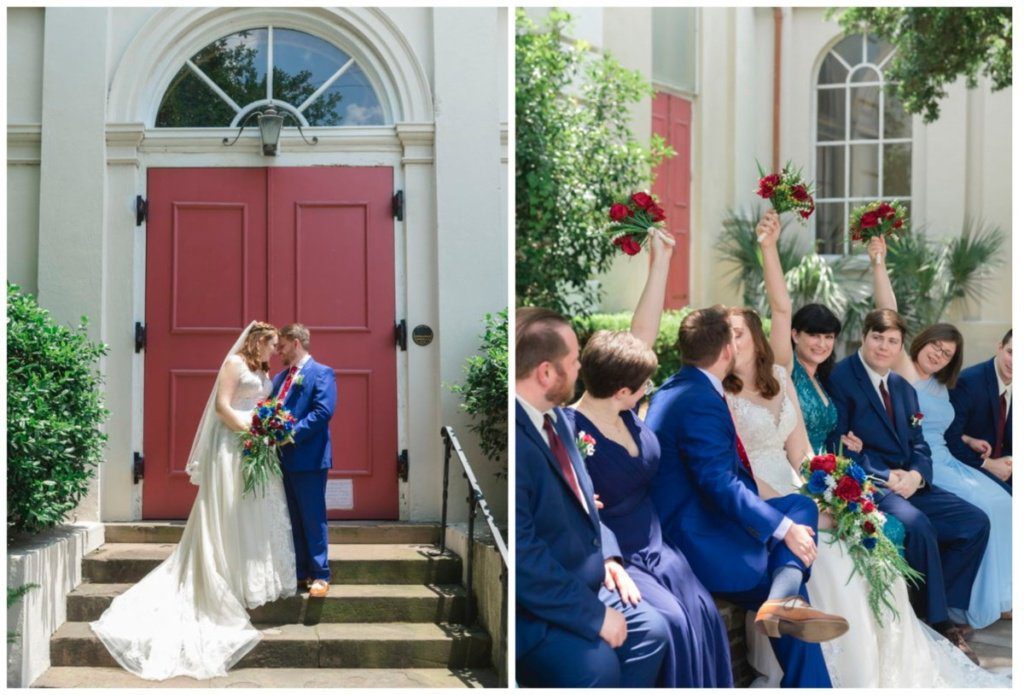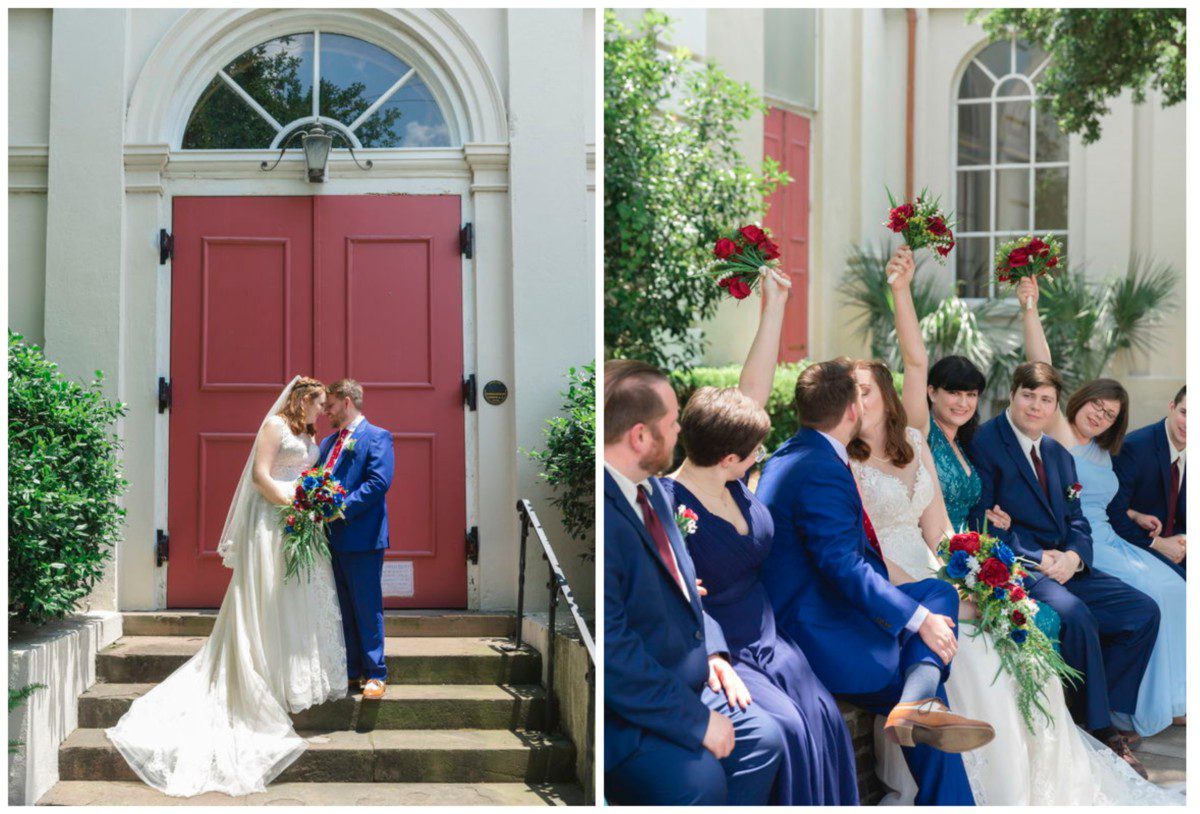 The wedding was fantastic! I loved absolutely everything – dress, decorations, place. Guests were very friendly and supportive. And of course, the couple was incredibly beautiful. Thank you so much, Victoria and Michael, for the opportunity to be a part of this important day, and I hope that you like the pictures just as much as I do!
We are working professionally in engagement and wedding photography. Find out more about our offer on these services: here you can learn more about the services of wedding photographer and here about the engagement photographer services.