Being a Charleston engagement photographer, I am lucky not only to take some shoots of couples but see their sincere emotions and feelings. This is why I do my best to make all articles unique and special so that they reflect personal love stories of the couples. Here you can see some small (and so important!) features of Fiona and Andrew's relationship.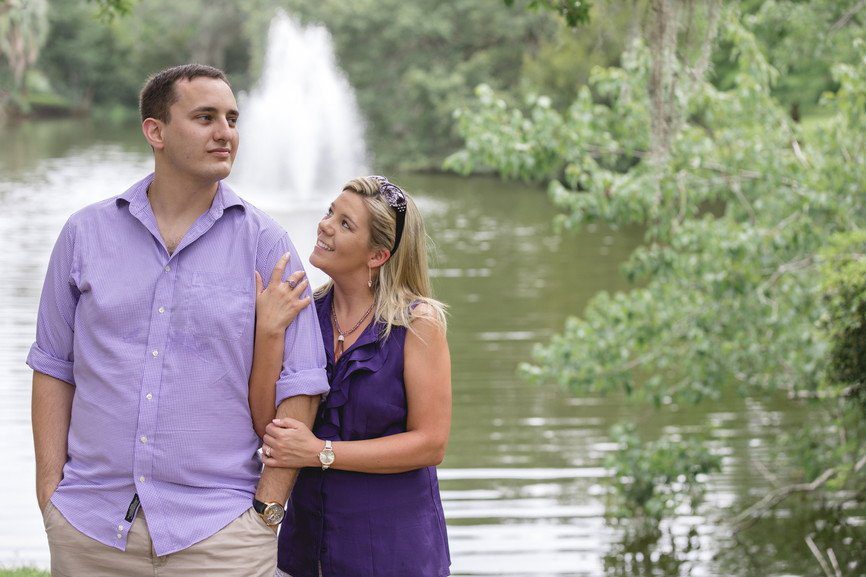 All love stories begin with the first meeting. Some people feel that they have just met their destiny; others cannot even have a thought that this person can become their life partner. However, every couple will remember this significant moment forever!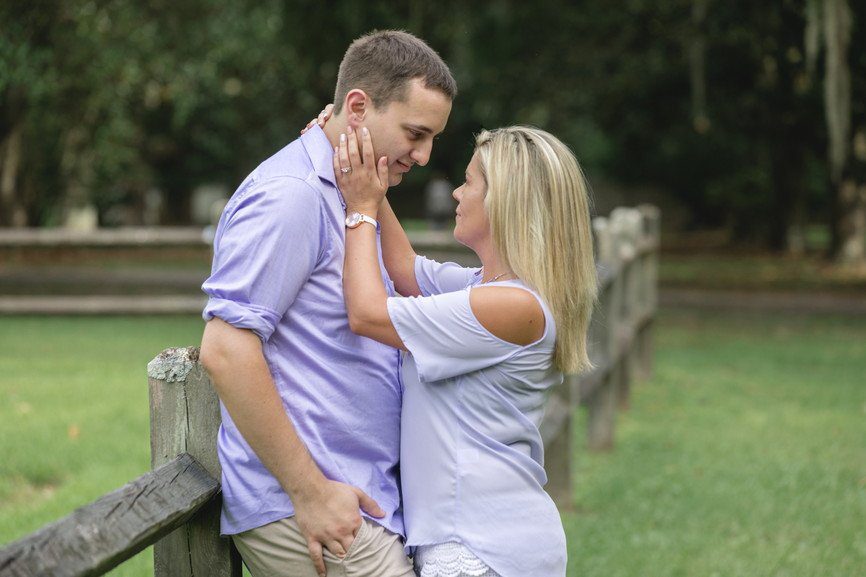 'The first time I met Andrew, face to face, was at my doorstep. We met online, and after meeting a lot of losers, something about him made me feel safe. He was the FIRST and ONLY guy I let pick me up and take me out for the first time. We went to Kickin Chicken and he was very talkative. We cracked jokes and talked for hours. Something told me that this guy, right here, he was the most REAL and GENUINE man I've ever met', told me Fiona.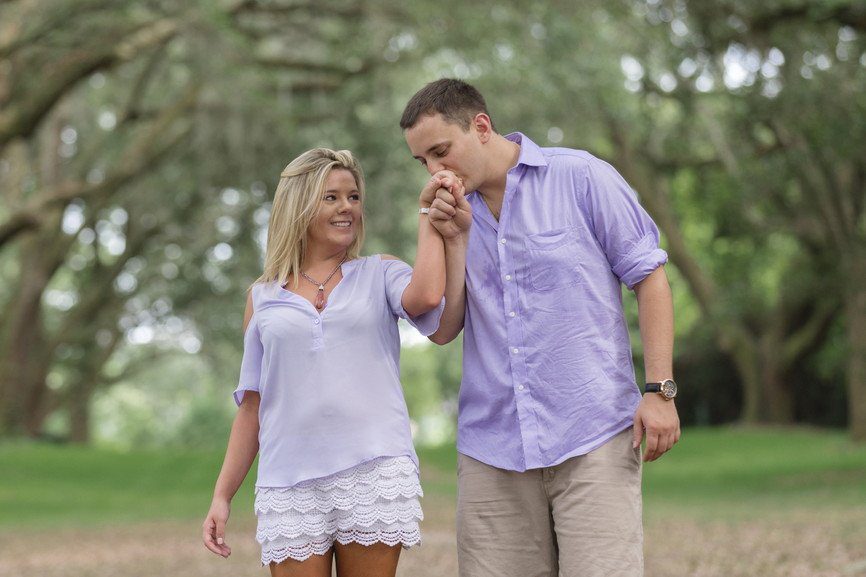 What is the most interesting thing about an engagement? Of course, it is a story of making a proposal itself. You do your utmost to make everything perfect; this moment can be without any doubts called as much nervous as exciting. Just read Andrew's story and try to hold back a happy smile.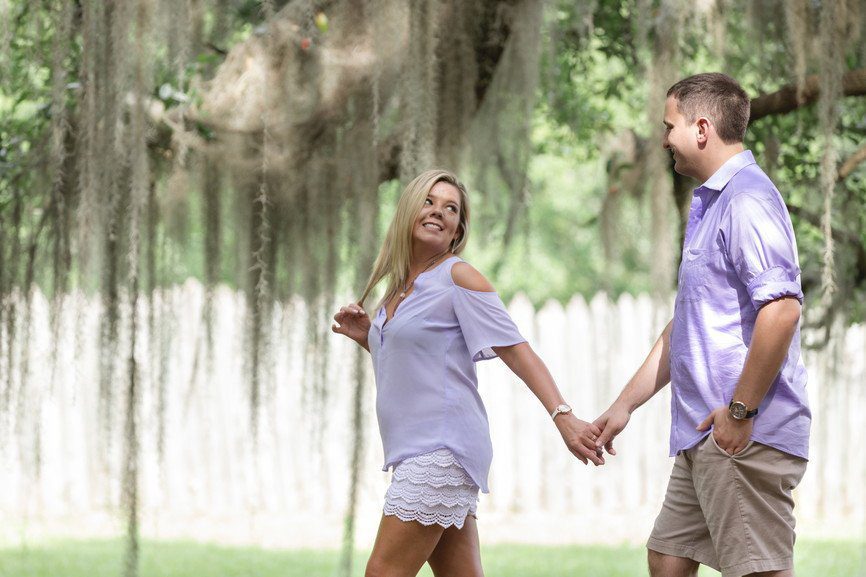 'I proposed to her on Halloween, her favorite holiday, in Salem, MA (pretty much the Halloween capital of the world). I remember I had the ring in my pocket for basically the whole day walking around with her waiting for the right moment to do it. Finally with like 15 minutes left on Halloween in our hotel room as she was in her pajamas and packing our bags to leave the next day. I decided its now or never and I got down on one knee and asked her and she said "NO"… likely out of complete shock and disbelief that it was actually happening, but then she said "Yes"'.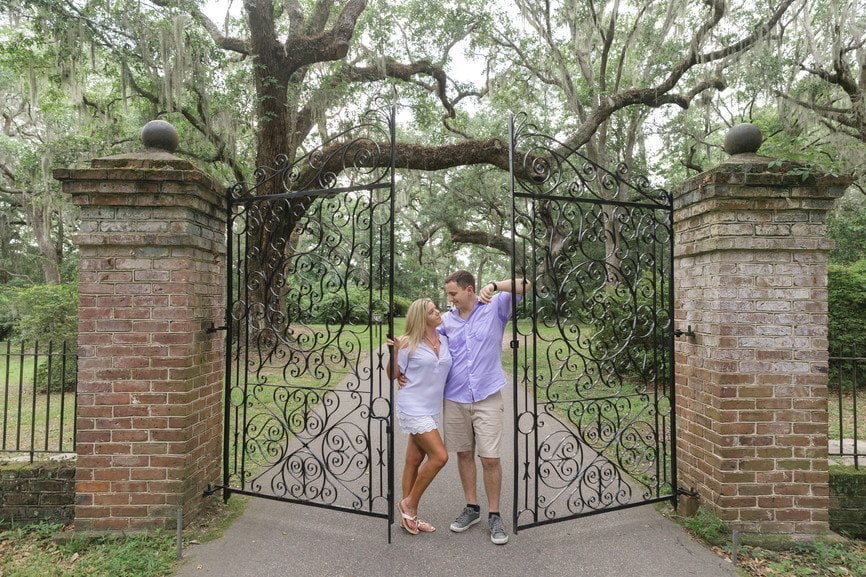 You can find many beautiful places but the venue of your engagement or wedding will become the special location for the rest life. Therefore, I asked the couple why they had decided to hold our engagement photography at Charles Towne Landing. Andrew told me, 'The Charles Towne Landing is a beautiful location that we even considered as a possible wedding location. Its got a great traditional Charleston feel about it. So it made sense for us to take our engagement photos there'. Just have a look at all this greenery! Doesn't this picturesque park deserve to be a background for any kind of photography?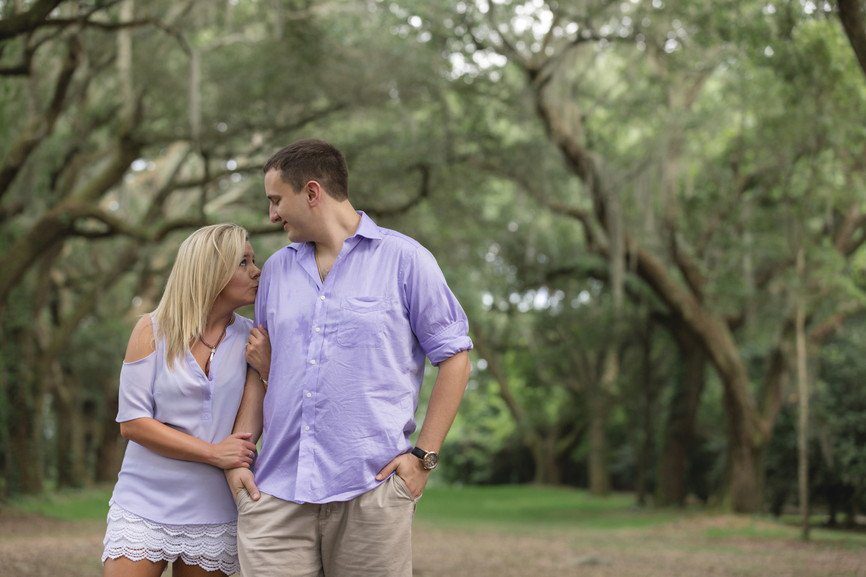 I would like to end this article with such romantic and warm words of the woman, 'I respect, adore and love everything about this man. I am honored to become his wife. If I were to look my life down the road, whether dealing with difficult life situations or dealing with huge celebrations, HE is the one I see by my side.  And that is that. Done'. Fiona has named so many things why she loves her future husband but this one has melted my heart.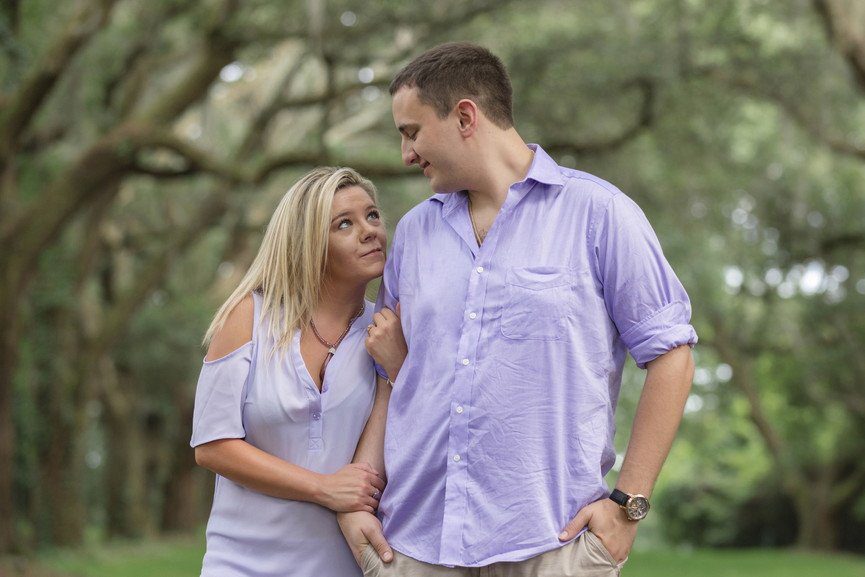 Thank you, Fiona and Andrew, for this amazing proposal photography at Charleston plantations!
We are working professionally in engagement and wedding photography. Find out more about our offer on these services: here you can learn more about the services of wedding photographer and here about the engagement photographer services.